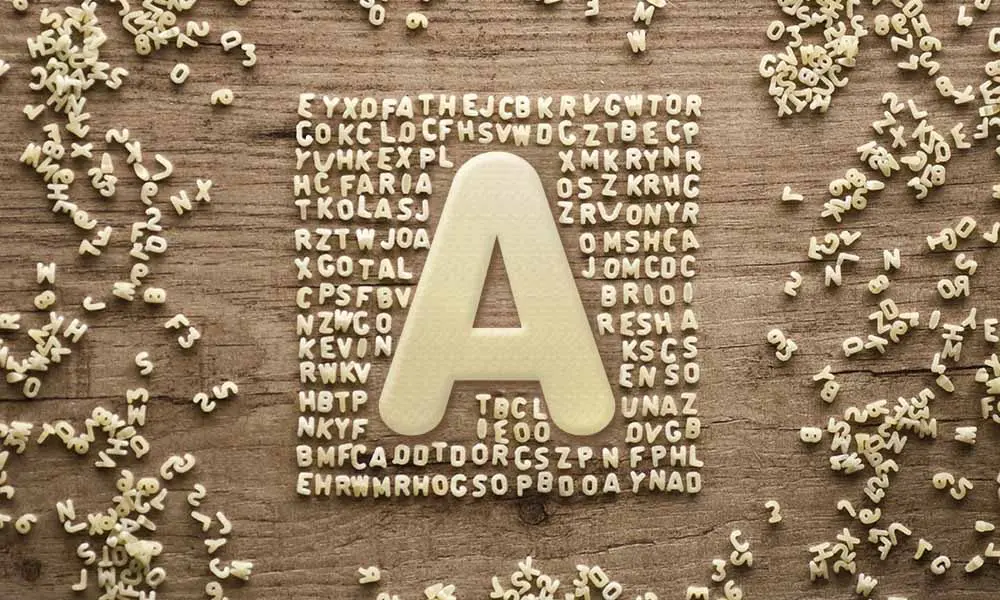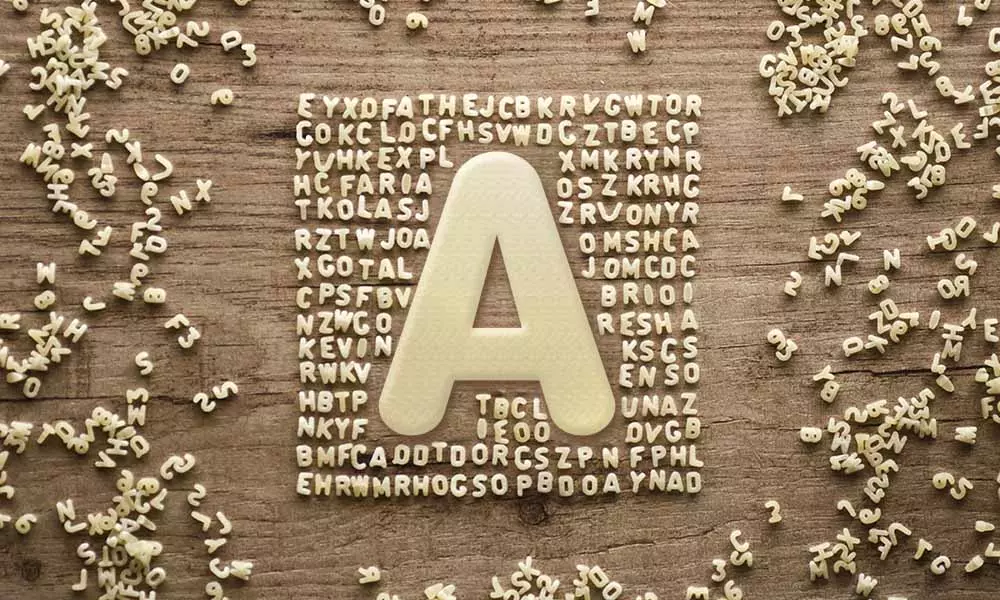 Looking for bands that start with the letter A? Whatever the reason you're here – a research project, "refreshing your memory" during an online quiz, simply curious about the letter A – we've got you covered with a bunch of bands in the list below. From rock bands to hip-hop MCs, there should be something for just about everyone. Included here are artists and bands whose first names start with the letter A, just to be as complete as possible.
A$AP Ferg
A$AP Rocky
A-ha
Aaliyah
Aaron Carter
Aaron Copland
Aaron Lewis
Aaron Lines
Aaron Neville
Aaron Shust
Aaron Tippin
Aaron Watson
Ab-Soul
Abandon Jalopy
ABBA
ABC
Aberfeldy
Abigail Breslin
About a Mile
ABS
Absofacto
AC/DC
Accept
Ace
Ace Baker
Ace Frehley
Ace Hood
Ace of Base
Acid Bath
Acker Bilk
Act of Defiance
Action Action
Action Bronson
Adam & The Ants
Adam and Andrew
Adam Ant
The Adam Craig Band
Adam Faith
Adam Hambrick
Adam Lambert
Adam Levine
Adam Sandler
Adamski
Adele
Adelitas Way
Adema
Adina Howard
Adrenaline Mob
Adriana Caselotti
Adriano Celentano
The Adverts
Aerial School
Aerosmith
Aesop Rock
AFI
Afro Celt Sound System
Afrojack
Afroman
After Edmund
After the Burial
After the Fire
The Afters
Aftershock
Against All Will
Against Me!
Against The Current
Aggro Santos
Agnes
Agnes Obel
Agnetha Fältskog
Agnostic Front
Aiden
Aimee Mann
Air
Air Supply
The Airborne Toxic Event
Airbourne
Aitch
AJ McLean
AJ Michalka
AJ Smith
AJ Tracey
AJR
Akira Yamaoka
Akmal Shaikh
Akon
Al Atkins
Al Bano
Al Green
Al Hirt
Al Jarreau
Al Jolson
Al Martino
Al Stewart
Al Wilson
Alabama
Alabama Shakes
Alain Clark
Alan Jackson
Alan Menken
Alan O'Day
The Alan Parsons Project
Alan Price
Alan Walker
Alana Grace
Alanis Morissette
Alannah Myles
The Alarm
Alban Berg
Albert Hammond
Albert King
Alcatrazz
Aldo Nova
Alec Benjamin
Alec Ounsworth
Aled Jones
Alejandro Escovedo
Alejandro Sanz
Alela Diane
Alesana
Alesha Dixon
Alessandro Striggio
Alessi Brothers
Alessia Cara
Alesso
Alex & Sierra
Alex Adair
Alex Bloom
Alex Clare
Alex Day
Alex Ebert
Alex Gaudino
Alex Lloyd
Alexander 23
Alexander Rybak
Alexandra Burke
Alexandra Savior
Alexandra Stan
Alexis Babini
Alexis Jordan
Alexisonfire
Alfred Burt
Algiers
Ali Gatie
Ali Thomson
Alias
Alice Cooper
Alice Deejay
Alice Glass
Alice Gross
Alice in Chains
Alice Merton
Alicia Bridges
Alicia Keys
Alien Ant Farm
The Aliens
Alisan Porter
Alison Gold
Alison Krauss
Alison Krauss & Union Station
Alison Moyet
Alive 'N Kickin'
Alkaline Trio
All About Eve
All About She
The All Night Workers
All Saints
All Sons & Daughters
All That Remains
All Time Low
All-4-One
The All-American Rejects
Allan Sherman
Allan Taylor
Allen Toussaint
Allie X
Allison Iraheta
Allison Moorer
Allison Veltz
The Allman Brothers Band
Alma
Alma Deutscher
Aloe Blacc
Aloha from Hell
Alpha Rev
Alphabeat
Alphaville
Alt-J
Alter Bridge
Altered Images
Alton Ellis
AlunaGeorge
Alvaro Soler
Alvin Stardust
Alvvays
Aly & AJ
Alyssa Reid
Amanda Anne Platt & The Honeycutters
Amanda Cook
Amanda Marshall
Amanda McBroom
Amanda Palmer
Amaya Laucirica
The Amazing Rhythm Aces
The Amazons
Amber Hay
Amber Pacific
Amber Run
The Amboy Dukes
Ambrosia
Amelia Lily
Amen Corner
America
American Authors
The American Breed
American Hi-Fi
American Minor
American Music Club
Amerie
Aminé
Amon Amarth
Amos Lee
The Amps
Amy Grant
Amy LaVere
Amy Lee
Amy MacDonald
Amy Ray
Amy Studt
Amy Wadge
Amy Winehouse
Anarchy Club
Anastacia
Anathema
Anberlin
Anderson East
Anderson Paak
Andra Day
Andraé Crouch
Andre Rieu
Andrea Bocelli
The Andrea True Connection
Andrew Bird
Andrew Farriss
Andrew Gold
Andrew Jackson Jihad
Andrew Jannakos
Andrew McMahon
Andrew McMahon in the Wilderness
Andrew Savage
Andrew Stockdale
Andrew W.K.
The Andrews Sisters
Andy Abraham
Andy Black
Andy Gibb
Andy Grammer
Andy Griffith
Andy Griggs
Andy Hersey
Andy Kim
Andy McCluskey
Andy Mineo
Andy Stewart
Andy Williams
Aneka
Angaleena Presley
Angel
Angel Haze
Angel Olsen
Angelic Upstarts
Angelika Milster
Angels & Airwaves
Angie & Debbie Winans
Angie Miller
Angie Stone
Ani DiFranco
Animal Collective
The Animals
Animotion
Anise K
Anita Baker
Anita Dobson
Anita Gordon
Anita Harris
Anita Renfroe
Anita Ward
Anitta
Ann Peebles
Ann-Margret
Anna Atkinson
Anna Calvi
Anna David
Anna Kendrick
Anna Nalick
Anna Ternheim
Anne Hathaway
Anne Murray
Anne-Marie
Annette Hanshaw
Annette Mills
Annette Peacock
Annette Warren
Annie
Annie Khalid
Annie Lennox
Annihilator
Anohni
Another Sky
The Answer
Ant Clemons
Ant Saunders
Anthony Hamilton
Anthony Newley
Anthony Warlow
Anthrax
Anti-Flag
Antiloop
The Antlers
Anton Karas
Antonio Carlos Jobim
Antony and the Johnsons
Anuel AA
Anvil
Apache Indian
Aphex Twin
apl.de.ap
Apocalypse Orchestra
Apocalyptica
April Kry
April Wine
Aqua
The Aquabats
Aqualung
Arcade Fire
Arcadia
Archie Alexander
Archie and Edith Bunker
Archie Bell & the Drells
The Archies
Architects
Archive
The Arcs
Arctic Fire
Arctic Monkeys
Aretha Franklin
Argent
Ariana Grande
The Ark
Arkells
Arlindo Cruz
Arlo Guthrie
Arlo Parks
Armand Van Helden
Armin van Buuren
Armor for Sleep
AronChupa
Arrested Development
The Arrogant Worms
Arrow
Arrows
Art Garfunkel
Art of Anarchy
The Art of Noise
Arthur "Dooley" Wilson
Arthur Alexander
Arthur Askey
Arthur Brown
Arthur Collins
Arthur Fields
Arthur Frederick
Arthur Hamilton
Arthur Lucan
Arthur Sullivan
Arthur Tanner
Artists for Grenfell
Artists of Then, Now & Forever
Artists United Against Apartheid
Aruba Red
As I Lay Dying
As Lions
Asaf Avidan
Asami
Ash
Ashanti
Ashe
Asher Roth
Ashford & Simpson
Ashlee Simpson
Ashley Campbell
Ashley McBryde
Ashley Monroe
Ashley Riley
Ashley Roberts
Ashley Tisdale
Ashley Waters
Ashlyne Huff
Ashnikko
Ashton Irwin
Ashton Shepherd
Asia
Asian Dub Foundation
Asking Alexandria
Asleep At The Wheel
The Assembled Multitude
The Associates
Assylum
The Asteroids Galaxy Tour
Astrid S
Astrud Gilberto
Aswad
At the Drive-In
At The Gates
The Ataris
ATB
Athlete
Atlanta Rhythm Section
Atlantic Starr
Atmosphere
Atom and His Package
Atoms For Peace
Atreyu
Attack Attack!
Attika 7
Attila
Au/Ra
Aubrey O'Day
Auburn
Audien
Audience
Audio Adrenaline
Audio Bullys
Audioslave
The Audition
Audra Mae
Audrey Assad
Augie Rios
August Alsina
August Burns Red
August Rigo
Augustana
Augustines
Aura Dione
Aurora
Austin Mahone
Austin Webb
Austra
Australian Crawl
Autechre
Autograph
The Automatic
Ava Max
The Avalanches
Avalon
Avant
Avantasia
The Avener
Avenged Sevenfold
Aventura
The Average White Band
Avery Sunshine
The Avett Brothers
Avi Buffalo
Avicii
Avril Lavigne
Awolnation
Axe
Axl Rose
Axwell
Axwell and Ingrosso
Ayo & Teo
Azam Ali
Azealia Banks
Aztec Camera
Do you think we're missing one of the great bands or acts that start with the letter A? Let us know in the comments below.