Florence + The Machine, Stormzy, And Harry Styles Up For Ivor Novello Awards
The songwriting awards will be handed out on May 18 at London's Grosvenor House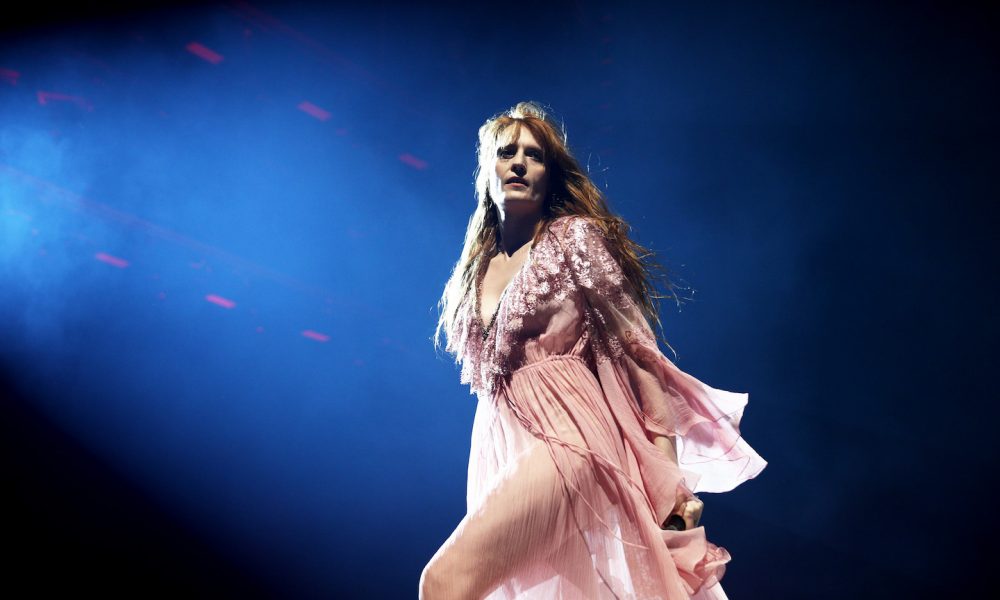 Florence + The Machine, Stormzy, and more have been nominated for this year's Ivor Novello Awards, which recognize the best in British and Irish songwriting.
The 2023 ceremony will take place at London's Grosvenor House on May 18, with Harry Styles leading the nominees with three nods.
Florence + The Machine's Florence Welch has been shortlisted for Songwriter Of The Year, while her single "King" is in the running for the Best Song Musically and Lyrically category. "King" appeared on the artist's latest album, 2022's Dance Fever.
"Few artists are still hitting new heights when they get to their fifth album, but Florence + The Machine – the brainchild of singer and songwriter Florence Welch – continue to astound and amaze, 14 years after the release of their debut album," the Ivors website said of the star.
"Indeed, Dance Fever became perhaps the most critically acclaimed of Welch's albums and also one of her most successful. It debuted at Number One on the UK Albums Chart – the fourth of her records to do so – and featured in the year's Top 100 best-sellers. In addition, she also achieved two songs on the UK Top 75 during 2022."
Elsewhere in the nominations, Stormzy's "Hide & Seek" was shortlisted for Best Contemporary Song, while Glass Animals' "Heat Waves" earned a nod in the PRS For Music Most Performed Work category.
Last month, Florence + The Machine shared a cover of No Doubt's 1995 single "Just A Girl" for the soundtrack of the second season of Yellowjackets. Revamping the classic song, the act gave the track a haunting new sound while maintaining its bold and upbeat energy. "So happy I got picked for the team this year," Welch wrote of the cover on social media before its release.
Meanwhile, Welch is also working on a musical adaptation of The Great Gatsby, which is set to premiere on Broadway in 2024. She is collaborating with producer Thomas Bartlett on the project, who records music as Doveman. It will be directed by Rachel Chavkin, while Sonya Tayeh will be responsible for the choreography.
View the full list of nominations for the Ivor Novello Awards 2023 on the official website.