Roger Daltrey Thanks Fellow TCT Performers As The Who Share Lyric Video
Daltrey thanked Joan Armatrading, Richard Ashcroft, Kelly Jones, Far From Saints, and Lola Lennox for their 'fabulous performances.'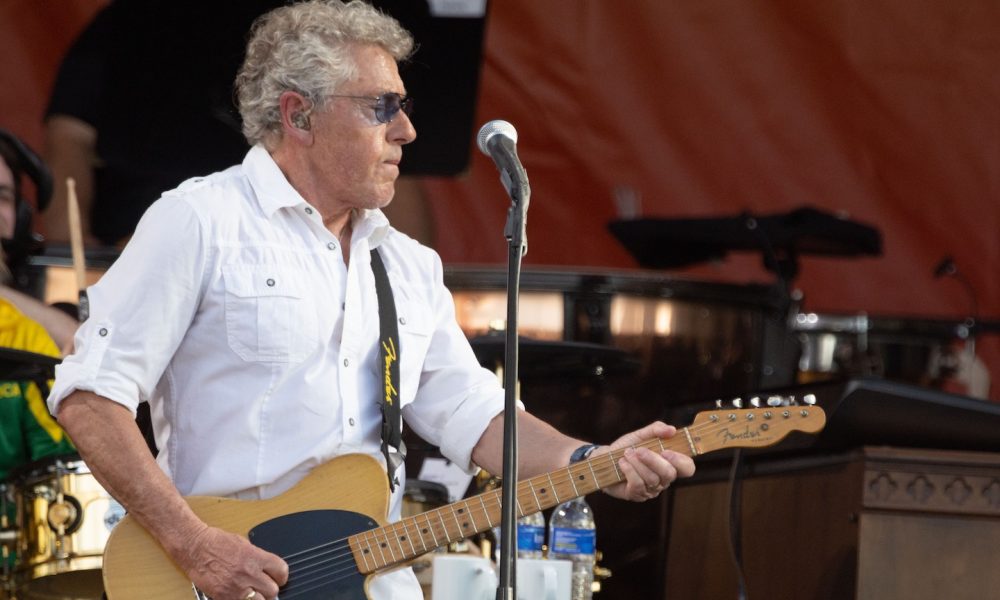 Roger Daltrey has declared his thanks for the artists and crew who was involved in Sunday's (26) gala event that served as the finale of this year's Teenage Cancer Trust concerts. A Special Gala Evening of Music with Roger Daltrey and Friends of Teenage Cancer Trust was the last concert in the annual series of shows that raise funds for TCT.
Shop the best of The Who's discography on vinyl and more.
"A big thank you and much appreciation to all of last night's crew who gave up their time to Teenage Cancer Trust," he says. "To Joan Armatrading, Richard Ashcroft, Kelly Jones, Far From Saints, and Lola Lennox for their fabulous performances. To Simon T, Billy Nicholls, Ben T, Jody Linscott, Doug Boyle, Katie Jacoby, John Hogg and Steve Oakman."
He continues: "Also to everyone who took the trouble to turn up on their scooters in order to highlight the scooter from our Quadrophenia tour which, having being completely restored by Aaron Wight, Roger and Jim Dean, will be auctioned later in the year for the charities. Last, but not least, thanks for the remarkable work of Chris York, Rob Ballantine and Simon Moran from SJM, Des Murphy and Angie Jenkinson. Without their help, none of this would have happened. What a great team! Roger."
Speaking to Virgin Radio in advance of the TCT shows, Daltrey discussed the famous setting for the concerts. "It's every band's ambition to play the Royal Albert Hall," he said. "It's not an easy place to play; it's a tricky hall to master the sound for bands going in on a one-off. But because we've done it for 21 years, we know all of its quirks. We have the best sound, lights and video in there for the whole week."
The Who - Eminence Front (Lyric Video)
Meanwhile, with the album The Who With Orchestra Live At Wembley released this Friday (31), the band have unveiled a new lyric video for one of the highlights of the 2019 show and of the record, "Eminence Front." It features footage from the performance, with The Who accompanied by a full orchestra, as well as Pete Townshend's lyrics and colorful graphics.
Pre-order The Who With Orchestra Live At Wembley, which is released on March 31.