Sam Hunt Follows Current Airplay Hit 'Water Under The Bridge' With 'Walmart'
The song was written by five-time Grammy nominee Hunt with Zach Crowell, Shane McAnally, and Josh Osborne.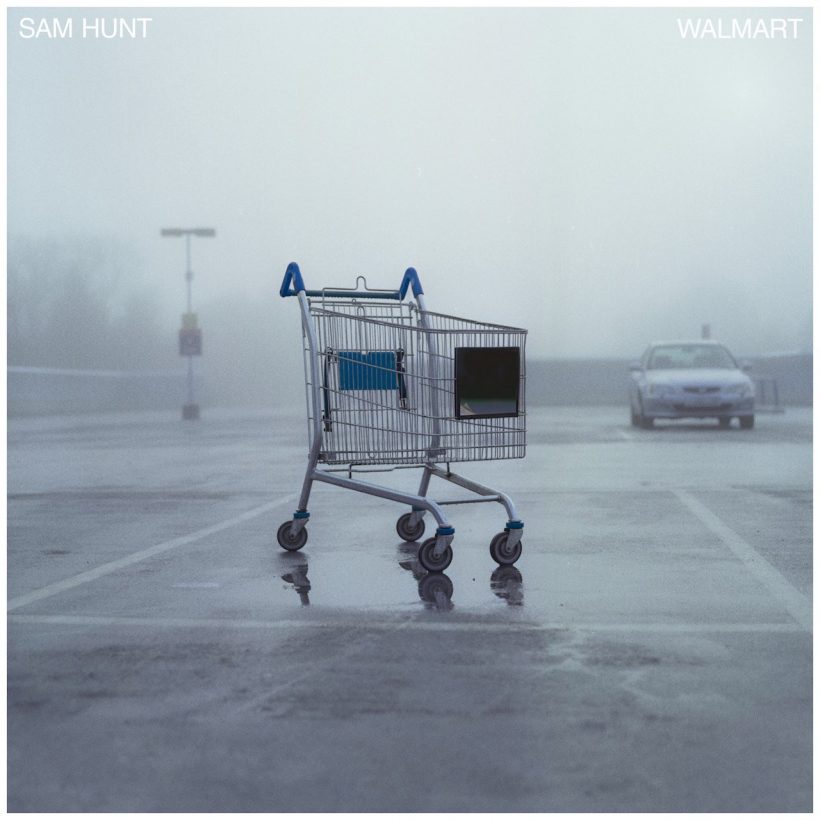 Sam Hunt has released his new song "Walmart," his latest track following the nostalgic "Start Nowhere" and his current airplay hit "Water Under the Bridge." The latter song climbs 18-16 on the Billboard Country Airplay chart dated February 18, its 34th on the survey.
"Walmart" was written by five-time Grammy nominee Hunt with Zach Crowell, Shane McAnally, and Josh Osborne. It has the lyrical theme of life having a way of working out, via the story of a small town encounter with an ex's mother. He looks back introspectively on open-ended questions about his past, viewed with knowledge gained in later years.
"I saw your mama at Walmart with your little girl," he sings. "She had your eyes and your smile, she had your nose and your lips."
"Although heartache still lingers," wrote Jeremy Chua in Taste of Country's review, "the story flips as Hunt recounts a chance encounter with his old flame's mother and young daughter, and how it's helped him walk away with some post-breakup closure." Stereogum's Tom Breihan noted: "'Walmart' is a ballad, built on piano and strings, about breakup and acceptance. Hunt has been thinking about a relationship that ended a long time ago, and then he runs into his ex's mother and her daughter in those overlit Walmart aisles, and he comes to understand certain things about his life. Good song."
Sam Hunt - Walmart (Official Audio)
On the song's release on Friday (10), Hunt posted on his social media: "I know I don't put out as much music as often as a lot of the artists y'all listen to but I really appreciate you guys tuning in when I do. 'Walmart' is out now. Thanks for listening!"
Hunt is part of the bill for iHeart Country 2023 on May 13, taking place at Austin's Moody Center. He shares the weighty line-up with Luke Bryan, Kane Brown, Elle King, Parker McCollum, Justin Moore, Jordan Davis, Mitchell Tenpenny and special guest Bailey Zimmerman. He has a number of other shows booked for spring and early summer, including another with Davis in Norfolk, VA on May 27.
Buy or stream "Walmart."