Sampa The Great Shares Deluxe Edition Of 'As Above, So Below'
The deluxe album adds seven special live versions of 'As Above, So Below' tracks.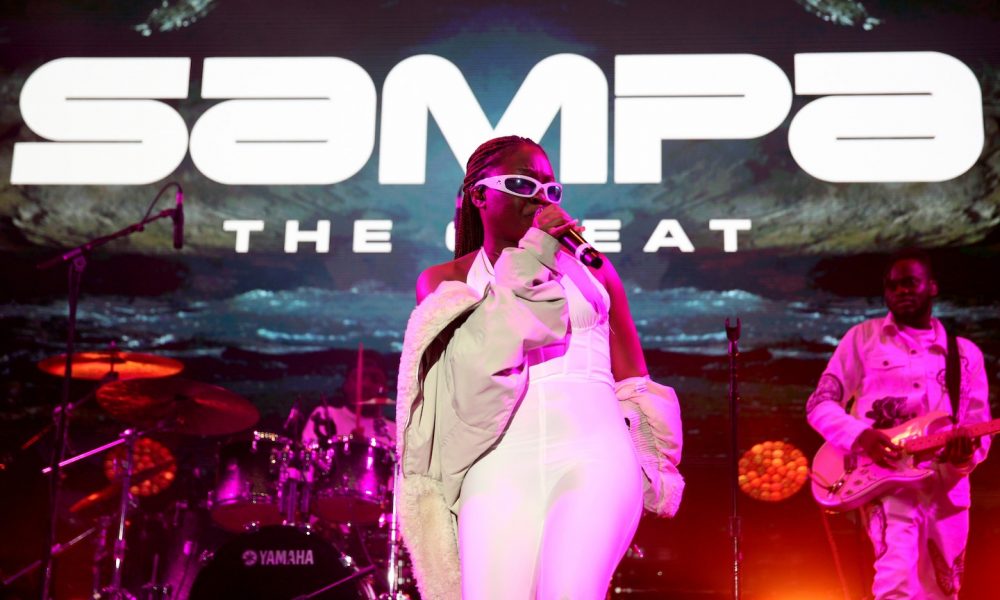 Award-winning Zambian-born, Botswana-raised poet and rapper Sampa The Great has shared the deluxe version of her sophomore album, As Above, So Below, out now on Loma Vista Recordings.
The deluxe album adds seven special live versions of As Above, So Below tracks captured at ZNBC Studios in Lusaka. Sampa The Great brings back key players from the original album such as Mag44, Emmanuel "Jagari" Chanda, and James Sakala, and also introduces new talent including rising Zambian rapper Natasha Chansa and the Mitundu Choir.
Sampa The Great - As Above, So Below (Live From Lusaka)
Combining elements of hip-hop, neo-soul, Zamrock, Amapiano, and Southern African rap, and anchored by Sampa The Great's spoken word in the Zambian-rooted language of Bemba, the addition of new live recordings with special guests brings an already phenomenal, ground-breaking artist to even higher heights.
The original version of As Above, So Below saw early critical fanfare around release from The New York Times, Rolling Stone, Pitchfork, The FADER, Teen Vogue, W Magazine, and more. The album traverses Sampa's memories of Africa through a self-exposed lens of authenticity and womanhood, while looking to the future of Africa's relationship to the world and its global communities.
Sampa The Great has elevated on a global scale as the first Zambian artist to ever appear on The Tonight Show Starring Jimmy Fallon with her recent performance of "Let Me Be Great" featuring Angélique Kidjo and The Roots (and couch guest Michelle Obama).
She was also the first Zambian artist and band to ever play as a solo act at Coachella, Lollapalooza, Primavera, and Glastonbury festivals, and open for Billie Eilish on tour. She also had the game-changing moment of having her As Above, So Below stand-out single "Never Forget" in the trailer for Marvel's Black Panther: Wakanda Forever.
To accompany the release of the deluxe album is a mini-documentary As Above, So Below (Live from Lusaka) that details her recording process, behind the scenes, and other artists speaking to her legacy in Zambia and around the world.