'Oklahoma': "I Realized I Had Something Special" Says Bluesman Keb' Mo'
From a duet with Rosanne Cash to finding "the special parts" of "a really right-wing state", 'Oklahoma' finds Keb' Mo' creating an of-the-moment classic.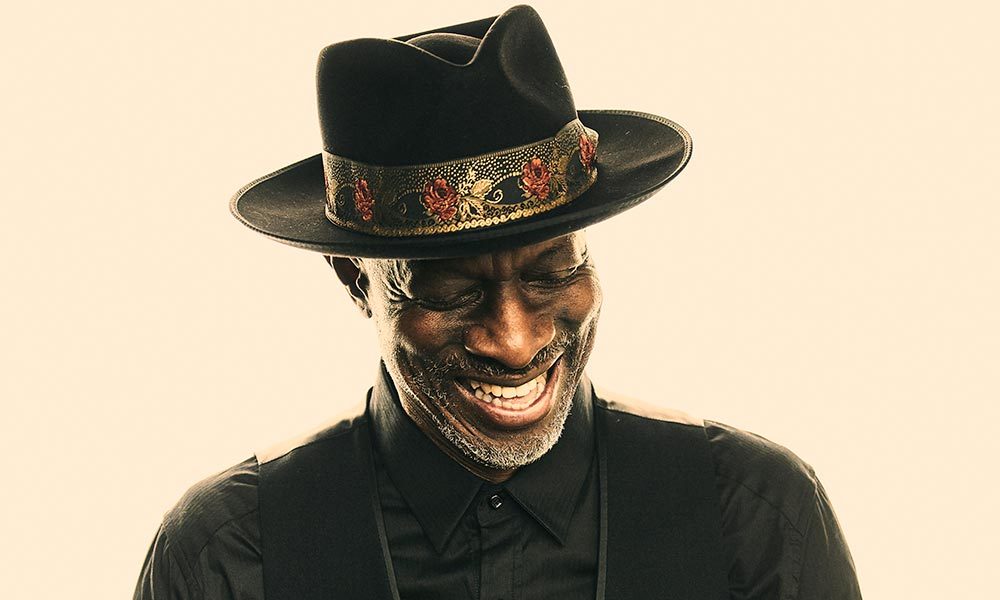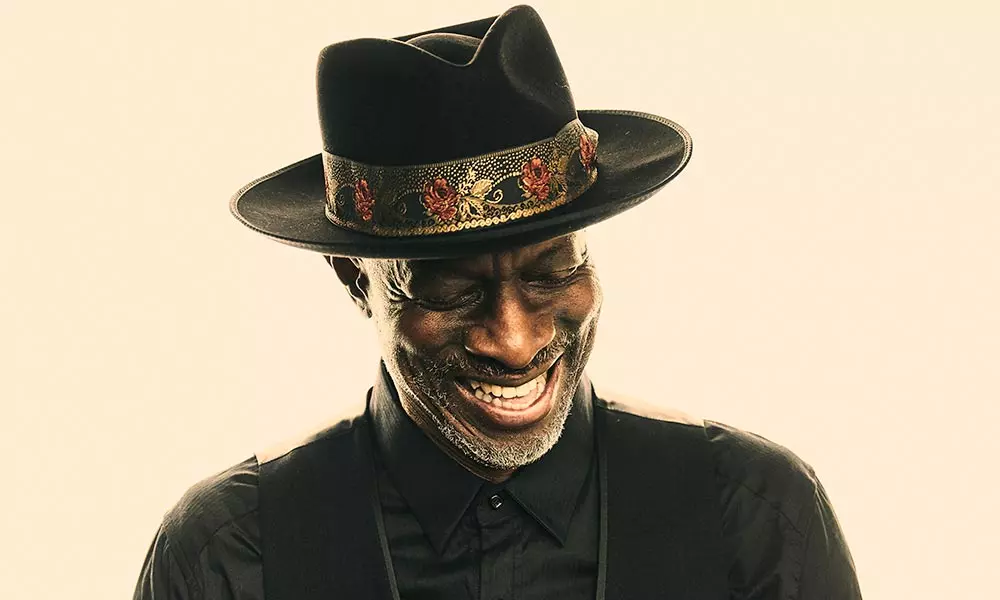 Keb' Mo' is grateful that his late mother instilled a love of music from an early age. He has dedicated his excellent album Oklahoma, released on June 14, 2019, to Lauvella Cole, who died in September 2018 at the age of 91. Keb' Mo', 67, says that he fondly remembers the sounds of Verve and Blue Note Records jazz organist Jimmy Smith reverberating around his south Los Angeles childhood home when he was a young teenager learning the guitar.
"My father wasn't all that into music when I was growing up, but my mother was a singer," Keb' Mo' tells uDiscover Music. "She sang in church and loved jazz records. I would listen to her albums and I remember especially Jimmy Smith's Who's Afraid Of Virginia Wolf and The Incredible Jimmy Smith. Mum also had the greatest hits of Johnny Mathis and she adored a singer called Gloria Lynne and was always playing her 1963 album Gloria Lynne At The Las Vegas Thunderbird (With The Herman Foster Trio)." It was a proud moment for the singer when his mother sang backing vocals on his 2011 song "The Reflection (I See Myself In You)."
"When I grow up I want to be like her"
His mother had moved to California from East Texas and times were hard for the family in the late 50s and early 60s. "My mother was raising three kids on her own. We didn't have much money growing up, so we didn't own a lot of records," Keb' Mo' adds. "Albums were kind of a luxury. When we got a record it was kind of a big deal, because they were expensive, about four or five dollars." His respect for strong women is evident on "Put A Woman In Charge" – one of 10 songs on Oklahoma – which features Rosanne Cash as a guest vocalist.
Listen to Oklahoma right now.
"Rosanne was incredible," says Keb' Mo'. "Her presence on my album is so perfect, but it came about by chance. I had written the song and wanted a female voice on it. I phoned a friend of mine, an attorney in New York who is a kind of music aficionado, and asked his advice. He called me back and said, 'I can ask Rosanne Cash.' I thought, Oh, that would be some statement. She agreed and is just so amazing."
He also praises Bonnie Raitt, another pioneering American female singer, who played a key role in Keb' Mo''s career. "Bonnie Raitt has been a really huge person to me. She supported me so much in the beginning," says Keb' Mo'. "She let me open for her shows. She was really, really helpful. She did more for me than anyone. She sang on my records and did a cameo appearance on 'Just Like You.' She is just the most gracious woman – ever. She is always about the cause, justice, and social activism. She treats everyone with total respect. When I grow up I want to be like her."
"I would just ride around listening to all sorts of music"
Keb' Mo, a four-times Grammy winner, is an impressively eclectic musician, playing blues, folk, Americana, and jazz. That diversity is in part due to his exposure to different types of music as a teenager. "I stayed close to the radio when I was growing up, and in my late teenage years, I got an old '64 Ford Falcon and started listening to albums on an eight-track tape machine in the car. I would just ride around listening to all sorts of music, including Marvin Gaye, Otis Redding, Bob Dylan, the rock band Iron Butterfly, the San Francisco group Santana and a lot of Taj Mahal. I would buy these bootleg tapes and discover new music. The 60s were a great time for music. Music was very open then and free. It was not categorized so tightly."
Keb' Mo' - Put a Woman in Charge feat. Rosanne Cash (Official Music Video)
He went to see Taj Mahal at a high-school concert and is fulsome in his praise of the Harlem-born blues musician. "I studied his 1968 album The Natch'l Blues, which was a quintessential record, with great musicians such as Jesse Ed Davis on guitar and piano, and Chris Blackwell on drums. Any chance to see his shows I would go and check him out. He was mentoring me without knowing it. I got to know Taj Mahal in the early 90s. It took a while to really become friends, because he was doing his thing, but we'd chat at festivals in the States and Europe when I ran into him."
"I decided to help write a song addressing that issue"
The two became close and worked together on the 2017 Grammy-winning Concord Records album TajMo. Taj Mahal also makes a guest appearance on "Don't Throw It Away," the environmental song on Oklahoma. The song reflects the social concerns of Keb' Mo', a musician who has appeared at No Nukes concerts and campaigned for Musicians United For Safe Energy.
"'Don't Throw It Away" is a tribute to my good friend Dianna Cohen, who is an environmental activist and Chief Executive Officer and co-founder of Plastic Pollution Coalition," explains Keb' Mo'. "She is the significant other of Jackson Browne. I have known Jacko for a long time and I am a supporter of Dianna's coalition, so I decided to help write a song that was addressing that issue.
"It was written with songwriter and producer Colin Linden and writer and comedian Charles Esten. Taj is on the song because, happily, he happened to be there that day. I sent it to Dianna and she thought it was perfect, so they got behind it. Their movement is gaining traction. There are a lot of places in the United States that are becoming more environmentally aware. We were a little behind Europe, but Americans are embracing the idea of single-use plastic, banning plastic bags. I hope this song and video will be a helpful part of this movement."
Don't Throw It Away - by Keb' Mo' with Taj Mahal
"'Keb' Mo'' is just slang, the way we talked"
Politics have always been part of the life and identity of the man born Kevin Roosevelt Moore on October 3, 1951. He says that reports he was given the name Keb' Mo' in 1994 are inaccurate. "I have actually been called Keb' Mo' since I was a kid," he states. "By the nature of the way my name sounds, it's a combination of a southern take on Kevin Moore and then changing the 'v' into a 'b.' So I was just Keb' Mo'. I was just called that abbreviated name in my childhood. No one thought of that as a musical identity. It wasn't like, 'Oh, we have to change his name.' It was always just, 'Hey, Keb.' It's just slang, the way we talked."
He and his wife, Robbie Brooks Moore, named their son Carter Mandela Moore. "My son was named after Jimmy Carter and Nelson Mandela, two great proponents of peace, Nobel Peace Prize winners and great leaders of their countries," he says. "Jimmy Carter was one of our greatest presidents, a forward-thinking president. He was only a one-term leader, because in America when things start going too far forward, people revolt and they want to go backwards, as you can see with our Trump President."
He laughs caustically as he adds, "Trump, hah! I don't know what it is about America as a nation, but we just freak out at progress. All the people in the Midwest go, 'No, no, no, that's too much.' It was the same thing with Jimmy Carter, because we then got Ronald Reagan. After Barack Obama, we got Trump."
Keb' Mo' appeared as himself serenading the fictional President Matt Santos in the 2006 finale of the acclaimed television series The West Wing. In the years following, he got to sing twice for the real commander-in-chief, at two White House concerts. "Playing for Obama, that was really cool. He was an amazing president," Keb' Mo' adds.
The Making of Oklahoma - Keb' Mo'
"I was not above asking for help"
Carter and Obama were both jazz-loving presidents, and Keb' Mo' has stayed with Concord Records, a label steeped in jazz, for Oklahoma. Concord can boast Ray Charles, Herb Ellis, Cal Tjader, Art Blakey, Ray Brown, Stan Getz, and Mel Tormé among their former roster. "I have a connection with Concord through John Burk, who is their president and head of A&R," explains Keb' Mo'. "John was trying to convince me to join them for a while and I have been very happy with them releasing TajMo and Oklahoma. I don't like the headache of putting out a record myself. We can do it as a team, but I like to focus on other things, like my shows and making other records. This way I don't have to worry about the marketing and manufacturing and things like that."
One of his own previous forays into jazz is intriguing. Slim & Slam was a musical partnership in the pre-Second World War era, consisting of singer and guitarist Slim Gaillard and bass player Slam Stewart. Keb' Mo' covered their 1938 hit "Flat Foot Floogie (With A Floy Floy)" on his 2001 album, Big Wide Grin. How did that come about? Keb' Mo' laughs loudly as he says, "Oh… wow. Slim & Slam were some combination! That was suggested by the producer of my album, a bass player called Kevin McCormick. Big Wide Grin was a children's record – and I was not above asking for help with a children's record. I normally like to be autonomous in my creativity but that was great because Kevin McCormick suggested a range of different songs, including Stevie Wonder's 'Isn't She Lovely' and 'Love Train.' Kevin is a great bass player with wide tastes, including the great Slim Gaillard."
"All of a sudden I realized I had something special"
Keb' Mo''s own musical tastes remain broad. He loves everything from Lowell Fulson to the guitar playing of David T Walker – who worked with Cannonball Adderley. For Oklahoma he called in Christian/Latin-pop star Jaci Velasquez, who adds some stirring background vocals to the new song "This Is My Home," a moving tribute to the struggles of immigrants.
This Is My Home - Oklahoma - Keb' Mo'
One of the key tracks on the new album is the title song. "There was no plan with the song "Oklahoma'," Keb' Mo' says. "It was something I was working on in different ways, but I thought the melody and hooks weren't working, so I put it aside. My wife and I have a party every year on New Year's Day and a bunch of musicians and artists come over and we have food and a jam session for the musicians. I was introduced to songwriter Dara Tucker. I didn't know she was from Oklahoma. We chatted and then we scheduled a songwriting appointment. We went online and did some studying. She knew about Oklahoma from growing up there. I shared my feelings about that. We worked up a rough version of the song and again I put it aside."
After finishing some work with hip-hop band G Love And Special Sauce, Keb' Mo' returned to thinking about his 2019 album. It was then that guitarist Robert Randolph came over to hang out. "I was trying to think of something for him to play on the new album, but I didn't really have anything that I thought would fit. I told him about my 'Oklahoma' idea. I asked him to play some licks on his lap steel guitar to use on the end of the song. He started playing and it was so great I went, 'Oh my God.' Then I brought in the bluegrass violinist Andy Leftwich and added his solo to the Latin groove and all of a sudden I realized that I had something special."
Keb' Mo' - Oklahoma (Lyric Video)
The song is such a standout that Keb' Mo' decided to use it as the name for the album. "I made it the title song because I thought it was the most interesting, haunting cut on the record. It was the last thing that was created for the album, so it really wanted to be on the record in a bad way. In hindsight, it might not have been the best choice, because Oklahoma is a really right-wing state, with a lot of Trump supporters. The song is about the special parts of Oklahoma, though, and for me, it just resonated. I went with my heart. I think people are getting the song."
Keb' Mo' says that he now shouts out, "Is anyone here from Oklahoma?" during his concerts. "But no one is," he says with another one of his warm, throaty laughs. "'OK,' I say, 'no one is from Oklahoma." That won't be the case in September 2019, when he plays Tower Theatre in Oklahoma City. The concert is part of a world tour that takes him to the UK and Europe. One of the standout gigs is a solo appearance at Glastonbury Festival in June.
"I'm really looking forward to playing Glastonbury," he says. "That is our first show in Europe and it's my first time there. I have heard it's gigantic and it'll be great. A lot of times the big festivals shy away from solo acoustic sets, but I have done big festivals in Europe and the States. Buddy Guy still loves playing them too."
"It was crazy having to mimic Robert Johnson"
Another thing Keb' Mo' has in common with the 82-year-old Guy is that blues has always been integral to his work. Keb' Mo''s impressive back catalog started with his eponymous 1994 debut, an album that featured two covers – "Come On In My Kitchen" and "Kind Hearted Woman Blues" – of songs by legendary bluesman Robert Johnson.
Three years later, Keb' Mo' played the Delta blues musician in the 1997 documentary Can't You Hear The Wind Howl: The Life & Music Of Robert Johnson, a film that was narrated by Danny Glover and has appearances from John Hammond, Robert Cray and Eric Clapton. What was it like pretending to be Robert Johnson, the musician who supposedly sold his soul to the devil in return for musical powers?
"Oh, that was eerie. That was so strange," replies Keb' Mo'. "We filmed it at a time when I hadn't even got my record deal. I was doing a play at the Dallas Theater Center and director Peter W Meyer saw me and asked me to do it. It was a crazy experience getting into those songs and having to mimic Robert Johnson physically and dress like him. The most eerie thing was when I was filming the moment he is poisoned and falls to the floor. I actually started to feel ill and really queasy in the stomach. Holy shit, I thought. This is real."
"It's a fun song"
He jokes that he didn't have to sell his own soul to make wonderful music. His success is down to talent and hard work, and he is showing no signs of letting up. Oklahoma concludes with the song "Beautiful Music," which features his wife on vocals. "It's a fun song that was meant to be on my 2014 BLUESAmericana album but just didn't fit," explains Keb' Mo'. "For this album I took the rhythm section off the track and thought, Who do I want to sing it with? I knew instinctively it was my wife. She said, 'If it doesn't work just take it off, I don't want to mess the record up.' She was really nervous about doing it, but she used to have a band in the Midwest and has a great voice. She sang it beautifully. It's just honest."
Oklahoma is out now and can be bought here.