BTS' Suga Travels Through Painful Memories In 'Amygdala' Agust D Video
The rock-tinged track from the star's new solo album 'D-DAY' finds him recounting past trauma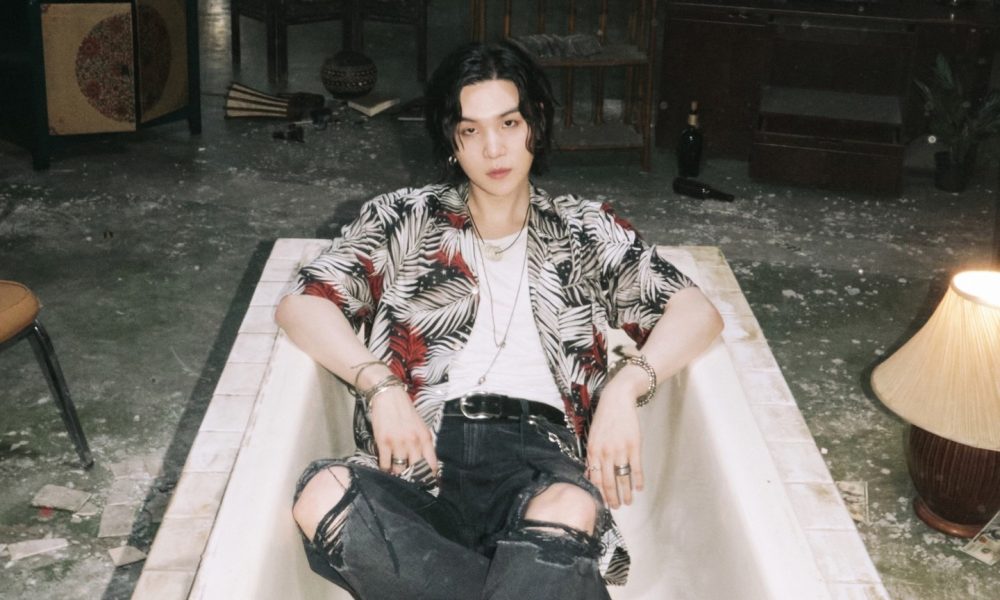 BTS' Suga goes on a journey through his past painful memories in the new video for "Amygdala," taken from his new album under the Agust D moniker, D-DAY.
The track, which is laced with rock riffs and hip-hop beats, finds the rapper recounting trauma he has experienced throughout his life, from a motorcycle accident he was in during his time as a trainee to his mother's heart surgery.
The visuals, which were directed by Lumpens, bring some of those events to searing life, with the video cutting between those recollections and a more recent version of Suga struggling to process them. The video opens with a content warning for content relating to suicide and self-harm.
Agust D 'AMYGDALA' Official MV
"Amygdala" is the third song from D-DAY to be given a music video, following the pre-release track "People Pt.2," which featured Korean singer-songwriter IU, and the album's main track, "Haegeum."
D-DAY, the third full-length release from Suga as Agust D following the mixtapes Agust D and D-2, also contains a collaboration with the late legendary composer Ryuichi Sakamoto. The pair teamed up on the song "Snooze," which also features vocals from The Rose's Woosung.
Suga explained the meaning of the song during a meeting in Japan last year, which was captured in the new Disney+ documentary Suga: Road To D-DAY. "I wrote down the things that I'd like to say to aspiring artists," he explained. "I wanted this song to give them some strength. Ever since I was young, I've enjoyed writing songs about dreams and that's what I did here – 'It's all gonna be OK. Even though you might lose a bit of sleep, I'll accept you if you're afraid to fall'."
The BTS star will kick off his debut solo tour this week, beginning with a pair of shows at New York's UBS Arena (April 26, 27). From there, he will travel to Newark, Chicago, Los Angeles, and Oakland, before moving on to stops in Indonesia, Thailand, Singapore, South Korea, and Japan.
Listen to the best of BTS on Apple Music and Spotify.