Chris Blackwell Talks Island Life From Millie To Marley, Roxy Music To U2
'The Islander: My Life In Music And Beyond' is published by Nine Eight Books in the UK and by Gallery in the US.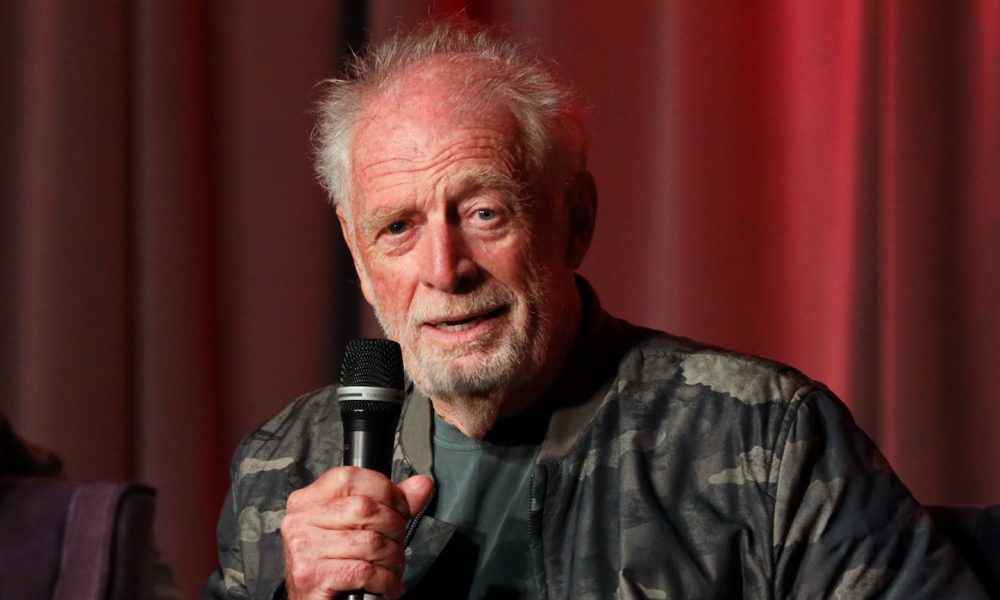 Island Records founder Chris Blackwell has been speaking about some of the stars he helped to nurture and that he writes about in his new memoir. The Islander: My Life In Music And Beyond is published tomorrow (7) in the UK by Nine Eight Books, the music imprint of Bonnier launched in 2021, and by Simon & Shuster's Gallery imprint in the US.
In new interviews to mark the arrival of his memoir, Blackwell, who turns 75 on June 22, discusses some of the artists whose careers he helped to guide during his extraordinary life and career in the music business. Publicity for the memoir, written with Paul Morley, describes it as "a lyrical, warmhearted, and inspirational memoir from the founder of Island Records about his astonishing life and career helping to bring reggae music to the world stage and working with Bob Marley, U2, Grace Jones, Cat Stevens, and many other icons."
Blackwell tells The Guardian of his approach to art: "I've always been eager to work with people who are doing something new. I'm interested in what's different." He adds: "I don't tell people what to do. I encourage them to do what they can."
He notes in that interview that teenage Jamaican singer Millie's multi-million-selling success with "My Boy Lollipop" on the fledging Island in 1964 was the single most seminal moment of his career. He describes it "the most important song in my life." Among other acts who were central to the rise of Island Records, he describes the voice of Steve Winwood, who emerged with the Spencer Davis Group, as "Ray Charles on helium…he's a musical genius."
Stir It Up (Live At Leeds Polytechnic, 1973)
Of his close involvement in breaking reggae music to a mainstream audience via the incredible popularity of Bob Marley and the Wailers through a young fan base, he notes: "I felt the rhythm in the music should be a bit more rock, to reach that wide, college audience." Speaking to The Quietus, he says of Marley: "When I first met him, I felt he had a magic. I knew it. The first time I met him when he and Peter Tosh and Bunny Wailer were stranded in London…and the three of them, when they walked into my office…they were like kings."
Free, says Blackwell, were "like my kids," while Roxy Music "just looked like stars." Of U2, he adds: "I'm more bass and drums oriented and they were more high-frequency," he said. "But I knew they would make it. All of them are really smart. And they were blessed with having a really good manager."
Listen to the best of Island Records on Spotify.