Taylor Swift, Selena Gomez, BTS, And More Donate Items For Grammys Charity Relief Auction
Other items were donated by Olivia Rodrigo, Paul McCartney, and more.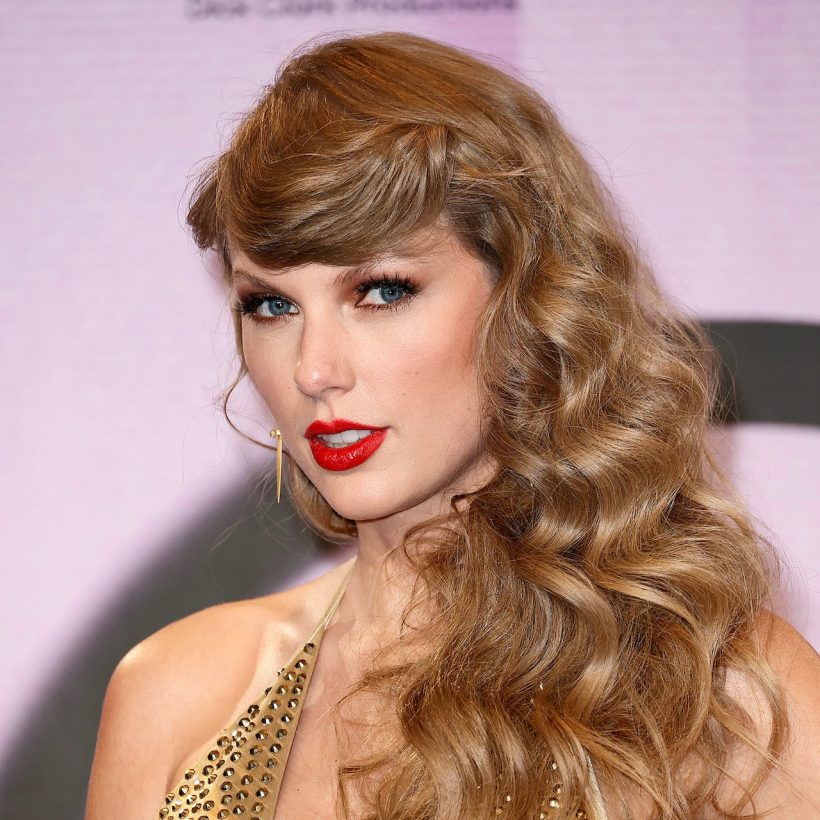 Julien's Auctions Grammys charity relief auction scheduled ahead of the 2023 Grammy Awards includes memorabilia pieces ranging from guitars signed by Taylor Swift, Harry Styles, and Fleetwood Mac to an exclusive album photoshoot outfit from BTS' J-Hope and Eminem's white Nike Air Maxes.
Proceeds from the charity auction will benefit MusiCares, a non-profit within the Recording Academy that aims to provide human and health services to people within the music industry. Julien's Auctions will host the event live on its website on Sunday, February 5, from 11 a.m. PT through 1 p.m. PT ahead of the awards ceremony that night.
Swift provided an Evermore graphic Epiphone acoustic guitar, while Styles donated a 2020 black Fender player series Stratocaster electric guitar inscribed with the phrase "Always Love." Guitars signed by Bob Dylan (a painted black Epiphone acoustic) and Joni Mitchell (a Gibson hummingbird acoustic) have also been acquired for the auction.
Paintings from David Lee Roth, Rob Prior, and Ronnie Wood will also be available. The original artwork feature depictions of Mitchell (with her own brushstrokes), George Harrison, and the Rolling Stones.
In addition to J-Hope's Jack in the Box album photoshoot outfit, Julien's Auctions will offer outfits from Olivia Rodrigo's 2022 Glastonbury festival appearance, Katy Perry's FIFA Live performance, and Cher's 2018 Gay and Lesbian Mardi Gras celebration appearance in Sydney, Australia.
Additional items heading to auction include more signed instruments, records, handwritten lyrics, and more donated by Snoop Dogg, Barbra Streisand, Daft Punk, Depeche Mode, Don Felder, Elton John, Jimmy Buffett, Joe Perry, Jon Batiste, Lenny Kravitz, Miranda Lambert, Ozzy Osbourne, Paul McCartney, and Ringo Starr, Robert Plant, the Rolling Stones, Selena Gomez, Shaggy, Slash, Slipknot, Sting, Tom Petty, the Who, and More.
A public exhibition will be open from Wednesday, Feb. 1, through Friday, Feb. 3, at Julien's Auctions. The items set for auction range in value from anywhere between $600 and $20,000.
Visit Julien's Auctions' official website for more information.