'Love Will Find A Way': "It's Come Full Circle" Says EW&F's Philip Bailey
With 'Love Will Find A Way', Earth Wind And Fire singer Philip Bailey draws together jazz tradition with the genre's modern-day leading lights.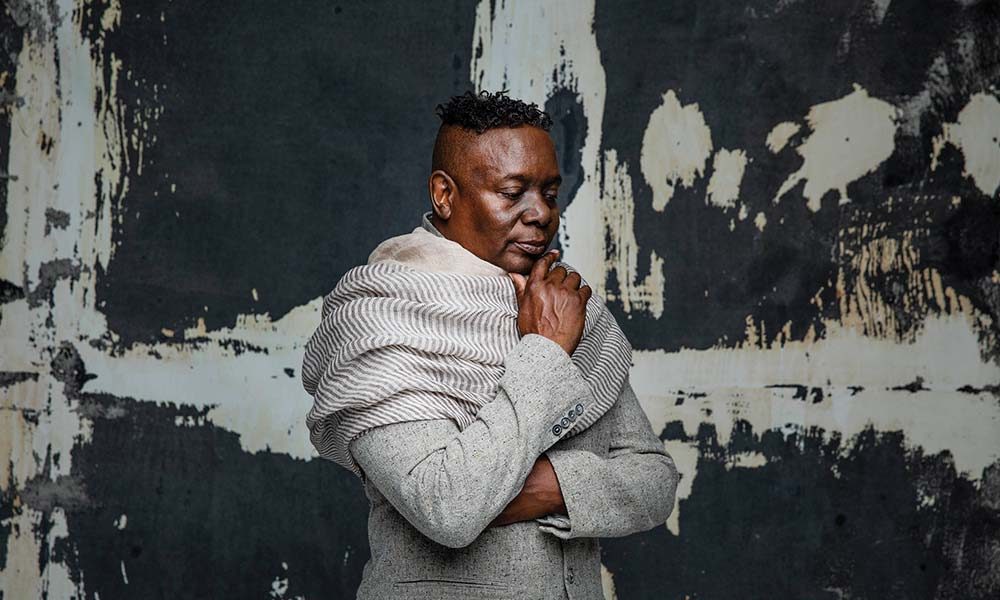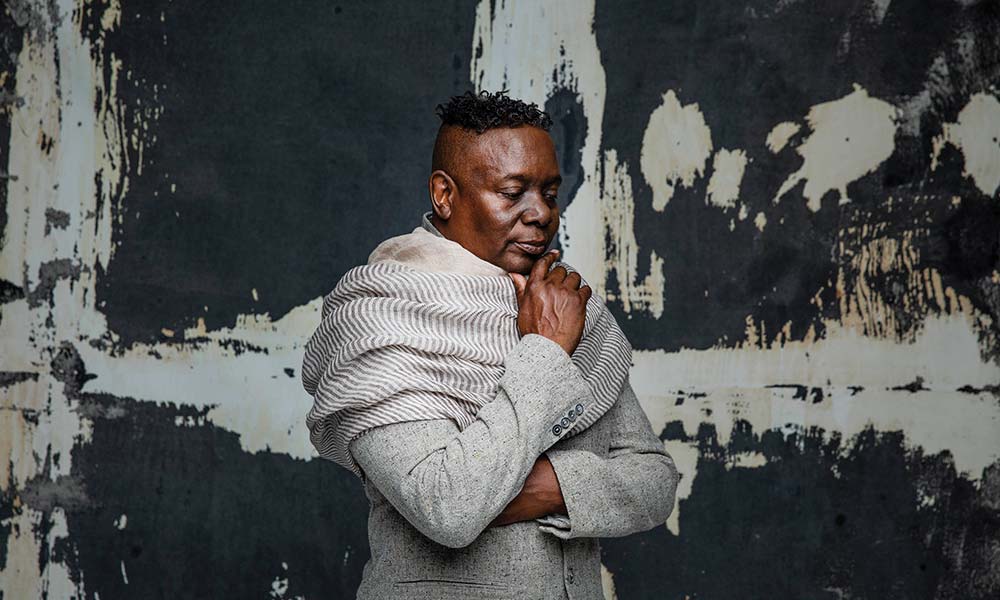 With his immediately recognisable ethereal falsetto, Philip Bailey possesses one of the most distinctive voices in pop. For 47 years he's been one of the lynchpins of the much-garlanded R&B group Earth, Wind And Fire, but has also enjoyed a successful parallel solo career whose impressive feats include a No.1 UK single (1985's 'Easy Lover', a memorable duet with Phil Collins from the hit album Chinese Wall) and a Grammy award (for his 1986 gospel album, Triumph). Seventeen years have passed since Bailey's last sonic journey without Earth, Wind And Fire, 2002's Soul On Jazz, but now the Colorado-born singer releases a brand new solo project, Love Will Find A Way, at the age of 68.
Listen to Love Will Find A Way right now.
"Exploring other opportunities is very refreshing"
"Making my own albums has always been very important to me," Bailey tells uDiscover Music. "Since the 80s I've started doing my own projects – and not in a way to escape from Earth, Wind And Fire, which is a great base, but as an attempt to continue to evolve as an artist. I have my role in Earth, Wind And Fire, and the group has a very distinct sound and identity, but stepping outside of that to work with other musicians and to explore other opportunities is very refreshing."
Love Will Find A Way is certainly very different from what Philip Bailey does with Earth, Wind And Fire, and it will probably surprise many of the band's fans. Essentially, it's a jazz album – albeit a very soulful one – and it finds Bailey's famous falsetto accompanied by some of the hottest – and coolest – names in contemporary jazz right now.
Four tracks on the album were co-produced by Grammy-winning keyboardist Robert Glasper, and there are also noteworthy cameos from jazz's brightest stars of the moment, saxophonist Kamasi Washington (on the spiritually-nourishing 'Sacred Sounds'), along with star turns from trumpeter Christian Scott a Tunde Adjuah, guitarist Lionel Loueke and drummer Kendrick Scott. Jazz veterans Chick Corea, Christian McBride and Steve Gadd also contribute, and there are guest vocalists in the shape of Philly neo-soul man Bilal and vocoder specialist Casey Benjamin (both of whom have worked with Robert Glasper's group). The Black Eyed Peas' will.i.am appears, too, credited as a co-writer and co-producer of the song 'Stairway To The Stars'.
"It's come full circle for me"
Bailey reveals that the album began as an independently-produced venture back in 2016. "It was a project I funded myself," he says. "We worked on it for over two years in between doing what I call my day gig, working on the road with Earth, Wind And Fire. It was completed and mixed and then we shopped it. It was turned down by some people but picked up by Verve."
The singer and percussionist says he's thrilled to be associated with the legendary jazz label that was founded in 1956 by producer Norman Granz and originally home to jazz singers like Ella Fitzgerald and Billie Holiday. "I remember that label with all the jazz greats when I was a kid, so I'm very honoured to be part of Verve," he says. "So it's come full circle for me to be part of that family of musicians. It's very gratifying."
Jazz, says Bailey, was important to him growing up, and he was especially drawn to the music's leading drummers. "I was listening a lot to Philly Joe [Jones] and Art Blakey," he says, which may account for why he supplemented his vocals by playing percussion in Earth, Wind And Fire. "And also the MJQ [Modern Jazz Quartet], and, of course, Miles [Davis], Trane [John Coltrane], Sonny Stitt and all the beboppers."
"The pieces to the puzzle came together"
Bailey says the album began with him revamping the old Return To Forever song 'You're Everything' with its co-writer Chick Corea, with whom he had worked before. Then, excited by developments in contemporary jazz, he decided to get in touch with Robert Glasper, perceived by many as one of its key movers and shakers. "I reached out to Robert and he was very excited about working with me," recalls Bailey. "I affectionately and humorously call what he does 'giving different music a facelift'. I'm not using that disparagingly, but what he does is recreate what has always been there and make it viable to a younger, more progressive and sexier crowd."
Once Glasper was on board, everything else about the album seemed to fall into place. "The other pieces to the puzzle serendipitously came together one way or the other," he says. "Robert Glasper recommended Christian Scott and also Bilal, and then Kamasi Washington came on the radar. So one thing just led to another."
Philip Bailey - Once In A Lifetime (Audio)
In terms of its material, Love Will Find A Way blends original songs and immersive soundscapes with remakes of classic songs. Intriguingly, Bailey also covers Taking Heads' 'Once In A Lifetime', transforming it from an existential trance-funk sermon into a slice of silky jazz with a strong gospel leaning. Says Bailey: "That song, and especially its lyrics, resonated with me and I felt it was something that I could embrace."
"They're killing black men like flies on the streets"
He also reworks two songs by soul poet Curtis Mayfield. The first, reconfigured with an addictive Afrobeat groove, is about the senseless futility of gun violence. It's called 'Billy Jack' and was lifted from Mayfield's 1975 album There's No Place Like America Today, a trenchant critique of US society. Bailey believes that little has changed in his homeland since Mayfield wrote it, especially in terms of racism. "They're killing black men in the United States like flies on the streets," he says bluntly. "'Billy Jack' was one of those songs that sounds like it was written today."
The other Mayfield tune, his 1968 civil-rights anthem 'We're A Winner', recorded when he led the group The Impressions, is less contentious but still potent and relevant. "It was a song that resonated hope in turbulent times," says Bailey. "Curtis' messages speak more directly to the African-American community, saying live, have hope, be strong, we're going to make it."
Philip Bailey - Billy Jack (Audio)
Bailey reveals that Mayfield is one of his heroes who helped shape his own musical development: "I did Curtis Mayfield songs when I was growing up as a kid and as a young man listened to his music and productions. I was very much inspired by him."
"It's great when you get back what you originally hoped for"
Bailey also finds inspiration from some of America's younger musical talents on Love Will Find A Way. One of its standout cuts is undoubtedly 'Sacred Sounds', a gorgeous spiritual jazz-tinged tone poem on which Bailey's celestial vocals are counterpointed by Kamasi Washington's rhapsodic tenor saxophone. "I went to one of Kamasi's concerts in New Orleans to check him out and when he introduced his father, Ricky Washington – who performs with him – I realised I knew him," Bailey says. "We went to the same church. I was in the church band with his father and my children and Kamasi went to Sunday school together. But I didn't know the connection until I went to his concert."
Philip Bailey believes that Washington, along with Robert Glasper and Christian Scott, have helped to bring a new, and much younger, audience to appreciate jazz. "It's refreshing for me to see that there are people today that are young and progressive that still listen to chord changes and solos and want to hear musicians play," he says.
The Earth, Wind And Fire singer is pleased to have all three musicians on board for Love Will Find A Way and has been greatly encouraged by the positive feedback he's received for the album so far. "A lot of the comments we've been getting have been very rewarding," he beams. "It's great when you get back what you originally hoped for when you were creating a project."
Love Will Find A Way is out now and can be bought here.
Format:
UK English