Bands that start with D
Every band or artist has reasons behind their name. This list provides a starting point to explore.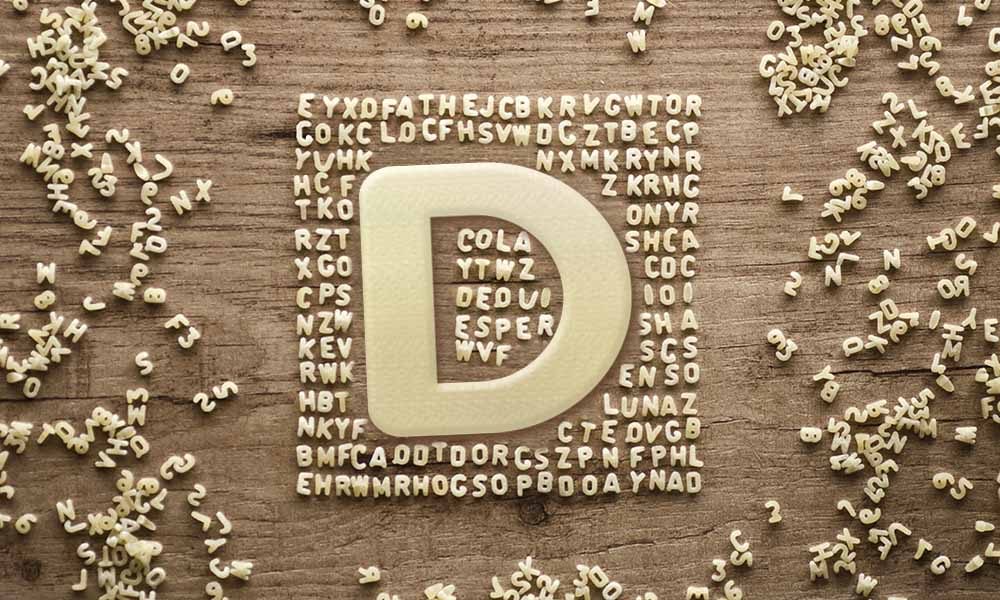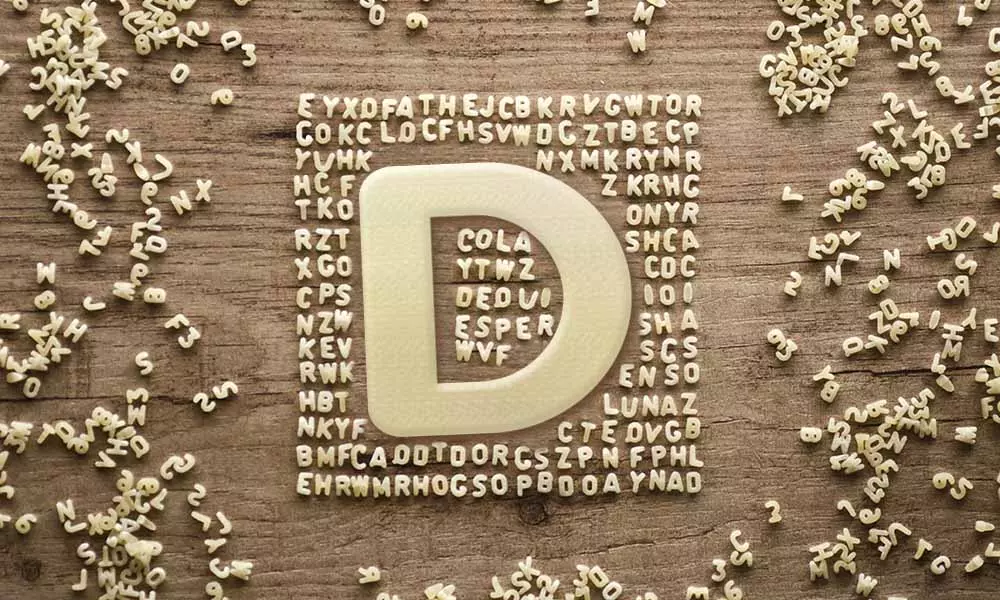 If you've ever wondered how many bands there are that start with the letter D, you're not alone. That's one of the many reasons we compiled this list of artists whose names start with D. Whether you need this info for a research project, inspiration, or your own personal enrichment, you've come to the right place.
Included here are bands that start with D and artists whose first names begin with the letter D, just to be as complete as possible.
D-Block Europe
D:Ream
D'Angelo
D'banj
D'Angelo
Da Beatfreakz
Da Muttz
DaBaby
Daddy Yankee
Dae Dae
Daft Punk
Dagny
Daisy Dares You
The Dakotas
Dale & Grace
Dale Hawkins
Daley
Dallas Holm
Damageplan
Damian Marley
Damien Rice
Damn Yankees
Damned 
Damned Things
Damnwells
Damon Albarn
Dan & Dan
Dan + Shay
Dan Auerbach
Dan Croll
Dan Donovan
Dan Fogelberg
Dan Hartman
Dan Hill
Dan Mangan
Dan Reed
Dan Reed Network
Dan Schutte
Dana
Dana Lyons
Dandy Warhols
Dangerous Summer
Dani Clay
Daniel Amos
Daniel Bedingfield
Daniel Caesar
Daniel Decatur Emmett
Daniel Hope
Daniel Kamau
Daniel May
Daniel Merriweather
Daniel Powter
Danielle Bradbery
Danielle Cormier
Danika Portz
Danity Kane
Danko Jones
Danny & the Juniors
Danny Brown
Danny Gokey
Danny Kaye
Danny L Harle
Danny O'Keefe
Danny Rolling
Danny Wilson & Gary Clark
Danny Worsnop
Danzel
Danzig
Daphne & Celeste
Dapper Laughs
Dappy
Dar Williams
Dare
Darius Danesh
Darius Rucker
Dark Water
Darkness
Darlene Love
Darlene Zschech
Darren Hayes
Darryl Moore
Darryl Worley
Darude
Darwin Deez
Daryl Hall
Dashboard Confessional
Data Romance
Daughter
DAUGHTRY
Dave
Dave "Baby" Cortez
Dave Barnes
Dave Berry
Dave Brubeck Quartet
Dave Clark Five
Dave Davies
Dave Dudley
Dave East
Dave Edmunds
Dave Hause
Dave Mason
Dave Matthews
Dave Matthews Band
Dave Nachmanoff
Dave Rawlings Machine
Dave Stewart
David & David
David Allan Coe
David Archuleta
David Ball
David Banner
David Barrett
David Bowie
David Bowie and Mick Jagger
David Brent
David Byrne
David Byrne and Brian Eno
David Cassidy
David Cook
David Correy
David Crosby
David Crowder Band
David Dundas
David Essex
David Foster
David Frizzell
David Gates
David Gilmour
David Gray
David Guetta
David Haerle
David Honeyboy Edwards
David Jordan
David Keenan
David Lambert
David Lanz
David Lanz and Paul Speer
David Lee Murphy
David Lee Roth
David Lynch
David Meece
David Nail
David Naughton
David Nelson
David Pomeranz
David Seville
David Soul
David Zowie
Davy Graham
Davy Jones
Dawes
Dawin
Dawn Penn
Dawn Richard
Day of Fire
Day26
Daya
Dayshell
dc Talk
De La Soul
Deacon Blue
Dead by Sunrise
Dead Boys
Dead Can Dance
Dead Kennedys
Dead Milkmen
Dead or Alive
Dead Ships
Dead Weather
Deadeye Dick
Deadmau5
Deaf Havana
Deaf Pedestrians
Deafheaven
Dean Friedman
Dean Lewis
Dean Madonia
Dean Martin
Dean Ween Group
Deana Carter
Deap Vally
Death Cab for Cutie
Death from Above
Death in Vegas
Debarge
Debbie Gibson
Debbie Harry
Debbie Reynolds
Debbie Reynolds and Carleton Carpenter
Debby Boone
Debelah Morgan
Debi Nova
Deborah Cox
Deborah Garvey
DeCastro Sisters
Decemberists
Declan McKenna
Dee Snider
Deee-Lite
Deep Blue Something
Deep Purple
Deepest Blue
Deerhunter
Def Leppard
Default
DeFranco Family
Deftones
Dej Loaf
Deke Leonard
Del Amitri
Del Fuegos
Del Shannon
Delays
Delerium
Delfonics
Delilah
Delirious?
Della Reese
Dells
Delphic
Delta Goodrem
Delta Rhythm Boys
Delta Spirit
Demi Lovato
Demis Roussos
Demon Hunter
Deniece Williams
Dennis Coffey
Dennis DeYoung
Dennis Edwards
Dennis Leary
Dennis Lloyd
Dennis Waterman
Dennis Wilson
Deorro
Deorro x Chris Brown
Depeche Mode
Derek & the Dominos
Derek and Clive
Derek And The Dominos
Derez DeShon
Dermot Kennedy
Derrick Morgan
deryk
Des'ree
Descendants 2 Cast
Descendents
Desiigner
Desmond Dekker
Destiny's Child
Detroit Social Club
Deuce
dEUS
Devendra Banhart
Device
Devil Wears Prada
Devil You Know
DevilDriver
Devin Dawson
Devin Townsend
Devin Townsend Project
Devlin
Devo
Devon Allman
Devon Allman's Honeytribe
Dex Romweber
Dex Romweber Duo
Dexys Midnight Runners
Dhani Harrison
Dia Frampton
Diablo Swing Orchestra
Diamond Head
Diamond Rio
Diamonds
Diana Krall
Diana Ross
Diana Ross & The Supremes
Diana Ross and Lionel Richie
Diana Vickers
Diane Birch
Diane Findlay
Diane Renay
Dick & Dee Dee
Dick Dale
Dick Powell
Dick Shawn
Dick Stusso
Dick Van Dyke
Dick Van Dyke and Julie Andrews
Dickey Lee
Dickie Jones
Dickies
Diddy – Dirty Money
Dido
Die Antwoord
Die Ärzte
Die Toten Hosen
Dierks Bentley
Diffuser
DigDat
Digga D
Diggy
Digital Underground
Dillinger Escape Plan
Dillon Francis
Dima Bilan
Dimebag Darrell
Dimmu Borgir
Dinah Washington
Dinosaur Jr.
Dio
Dion
Dionne Bromfield
Dionne Farris
Dionne Warwick
Diplo
Dir en Grey
Dire Straits
Dirty Heads
Dirty Pretty Things
Dirty Projectors
Dirty Vegas
Disciples
Disclosure
Disco Tex and the Sex-O-Lettes
Dishwalla
Dismember
Disney
Disney's Friends For Change
Disneyland Children's Sing-Along Chorus
Dispatch
Dissection
Districts
Disturbed
Divine
Divine Brown
Divine Comedy
Divine Heresy
Divinyls
Divlje Jagode
Dixie Cups
Dixie D'Amelio
Dixie Dregs
Dizzee Rascal
Dizzee Rascal and James Corden
DJ Casper
DJ Cassidy
DJ DeeKline
DJ Drama
DJ Esco
DJ Fresh
DJ Khaled
DJ Kool
DJ Pauly D
DJ Shadow
DJ Snake
Django Django
Dlow
DMC
DMX
DNCE
Dntel
Do or Die
Dobie Gray
Doc Jazz
Doctor Ross
Doctype
Dodgems
Dodie
Dog Is Dead
Doja Cat
Dokken
Dolla
Dolly Parton
Domenico Modugno
Domenico Scarlatti
Dominic Fike
Dominoes
Don Broco
Don Covay
Don Felder
Don Francisco
Don Gibson
Don Henley
Don Imus
Don Johnson
Don McLean
Don Moen
Don Omar
Don Thomas
Don Toliver
Don Williams
Donald Fagen
Donald O'Connor
Donavon Frankenreiter
Donell Jones
Donna Lewis
Donna Summer
Donnas
Donnie Iris
Donnie McClurkin
Donny Hathaway
Donny Osmond
Donovan
Donovan Woods
Doobie Brothers
Doop
Doors
Dope
Dora Bryan
Dorians
Doris Day
Doris Troy
Doro
Dorothy Moore
Dorothy Provine
Dorrough
Dory Previn
Dottie West
Double
Dougie McLean
Doves
Down
Downtown Fiction
Dr. Dre
Dr. Dog
Dr. Dre
Dr. Feelgood
Dr. Hook & the Medicine Show
Dr. John
Dragonette
DragonForce
Drake
Drake Bell
Drake White
Dramatics
Drax Project
Dream
Dream Academy
Dream Theater
DREAMCAR
Dreamville
Dreezy
Drenge
Dresden Dolls
Drew Vics
Drifters
Driicky Graham
Drive-By Truckers
Drivin N Cryin
Dropbox
Dropkick Murphys
Drowning Pool
Druckfarben
Drums
Drunken Hearts
Dry the River
The DT's
Du Blonde
Dua Lipa
Duane Eddy
Duck Sauce
Duff McKagan
Duff McKagan's Loaded
Duffy
Duke Dumont
Duke Ellington
Dulahan
Dum Dum Girls
Dum Dums
Duncan Laurence
Duncan Sheik
Duran Duran
Dustbowl Revival
Dustin Lynch
Dustin the Turkey
Dusty Springfield
Dutch
DVBBS & Borgeous
DVS
Dwayne Johnson
Dweezil Zappa
Dwele
Dwight Twilley
Dwight Yoakam
Dying Fetus
Dylan Scott
Dynoro
Think we're missing one of the great bands or acts that start with D? Let us know in the comments below.