Halsey Teams Up With BTS' Suga On New Version Of 'Lilith' For 'Diablo IV' Soundtrack
The original version of the song appeared on Halsey's 'If I Can't Have Love, I Want Power' album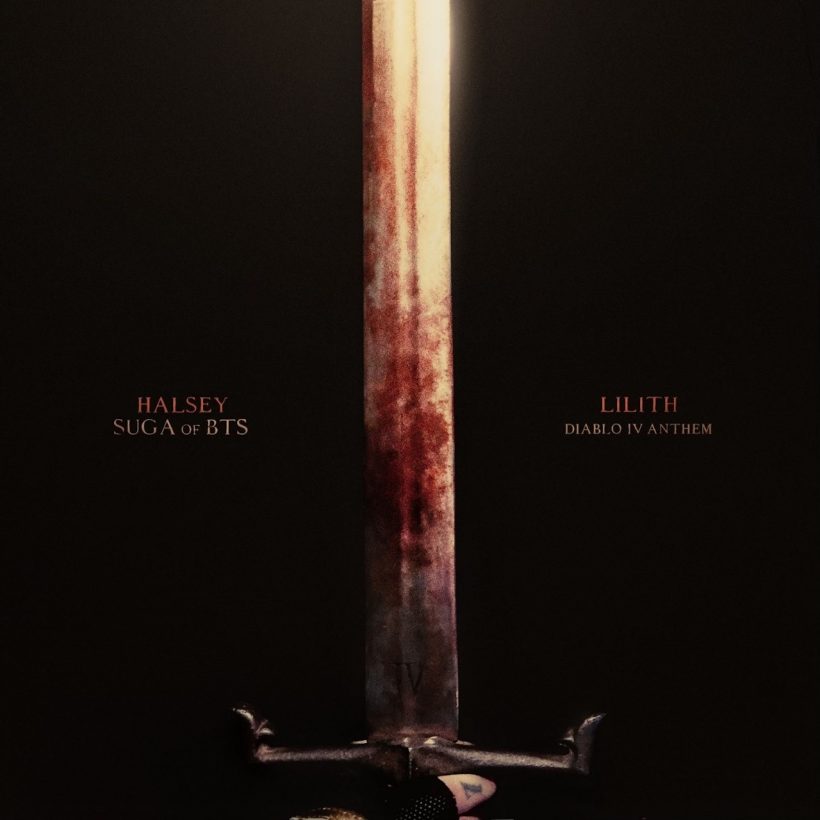 Halsey and BTS rapper Suga have teamed up on a new version of the former's song "Lilith" for the soundtrack of the video game Diablo IV.
The dark, gloomy song originally appeared on Halsey's 2021 album If I Can't Have Love, I Want Power. Now, they've teamed up with the BTS star to add a new verse and a fresh shadowy feeling to the song.
"Step out of the moment/That's been trappin' you in," he raps. "All this negativity of hatred and insanity/Don't dwell on the past/It's time to make a change." Both artists also appear in the music video, which finds Halsey fighting demons and was filmed in multiple locations, including inside Chapelle des Jésuites (Jesuits' Chapel) in Cambrai, France, where game producers Blizzard had filled the ceiling with paintings and a 160-foot mural inspired by the game.
Halsey, SUGA - Lilith (Diablo IV Anthem)
"I'm thrilled that I got to collab with Suga of BTS on a reimagined version of "Lilith" for the Diablo IV anthem! Having spent countless hours in Sanctuary [the world inside the Diablo games] with my family, I'm here as both a fan and a collaborator," Halsey said in a press release.
"Plus, I've always wanted to do a concept with Suga with this type of dark mythology. Hopefully, fans of Diablo, Suga, and myself will love Lilith's embrace."
Rod Fergusson, general manager of Diablo at Blizzard Entertainment, added: "This anthem for Diablo IV is a beautiful culmination of Halsey and Suga's passion for the world of Diablo and what it represents. Their re-interpretation of Halsey's 'Lilith' from all angles – as a sound, as a piece of art, as a narrative – takes you right into the desperate world of Sanctuary and the resolute spirit it takes to fight your demons, whatever form they may take."
"Lilith (Diablo IV Anthem)" isn't the first song Halsey has revisited lately. In February, the star shared a solo version of "Die 4 Me," their 2019 collaboration with Post Malone and Future.
Meanwhile, she is set to branch out into Hollywood after being cast in MaXXXine, A24's third installment of the Mia Goth-led X franchise. The film will also star Lily Collins, Kevin Bacon, Elizabeth Debicki, Moses Sumney, Michelle Monaghan, Bobby Cannavale, and Giancarlo Esposito.
Suga has also been busy of late, releasing his debut solo album D-DAY in April and embarking on his first solo world tour. A Disney+ documentary following the inspiration behind and making of D-DAY also arrived at the same time as the album.
Listen to the best of Halsey on Apple Music and Spotify.