Songs Everyone Knows
A list that doesn't just encompass the most popular songs in the world, but instead highlights tunes that leave an indelible impact when you first hear them.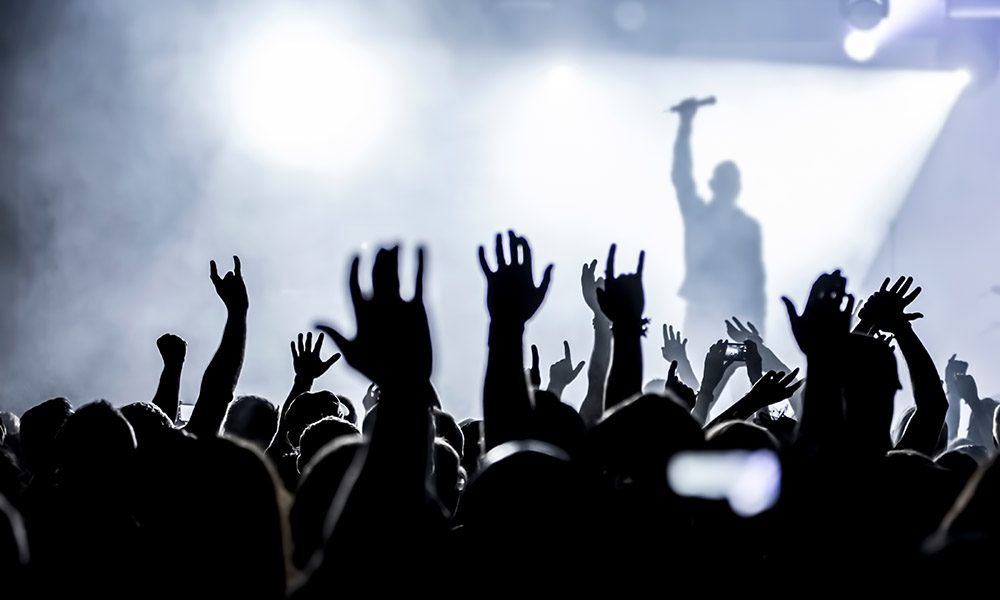 Songs everyone knows. At first, it sounds like a simple premise. But once you think about it for a while, it's actually quite a challenge. What are the songs that "everyone" knows? The songs that span generations. The songs that have an earworm hook that nearly anyone that hears can't forget. The one where, if you sing the first part of a line, almost anyone in the room will complete it. This type of worldwide cultural ubiquity is actually hard to find, especially these days, when media is so fragmented. What follows is a list of songs that we think everyone knows. But who's to say? You may find a few in here that you've never heard before. Beware– once you hear them, you probably won't be able to forget them.
Queen – Bohemian Rhapsody
There are about 10 different reasons why "Bohemian Rhapsody" is a song everyone knows. But perhaps most iconic is the group's use of an opera-inspired falsetto interlude. Only Queen could pull off such a moment in an epic rock song and have it work seamlessly. There's also its use in popular culture. The scene in Wayne's World introduced it to young adults in 1992 who may never have heard of Queen. The film Bohemian Rhapsody also utilized the song's timelessness, proving that it's a hit for any age.
Beyoncé – Single Ladies
"Single Ladies" manages to empower women and take men to task without ever becoming preachy. The song's seminal line, "If you liked it then you shoulda put a ring on it," became instantly iconic, a rallying call for people everywhere stuck in relationships with partners unwilling to commit. It helps that the song's singer, Beyoncé, is perhaps the most influential leader of independent women the industry has ever seen. This recipe has made "Single Ladies" a lasting song that everybody knows.
Journey – Don't Stop Believin'
Before The Sopranos used "Don't Stop Believin'" to accompany the most confounding series finale in television history, the Journey song was a staple at stadiums, at bars, and on the radio. If your favorite baseball team was down one run in the 9th? Cue "Don't Stop Believin'." Sitting at the bar waiting for a date who's two hours late? Time to play some Journey. "Don't Stop Believin'" is an anthem for anyone running short on hope.
Panic! At The Disco – I Write Sins Not Tragedies
The emo craze was the hottest movement in music in the mid-2000s, and no band was hotter than Panic! At The Disco. From the exclamation point at the beginning of their name to their unique POV towards emo music, the group skyrocketed up the charts, mostly off the strength of "I Write Sins Not Tragedies." There are a few aspects of the track that have led to its lasting popularity. There's the chorus, cleverly outlining pre-marital infidelity, with, "I chime in with a, "Haven't you people ever heard of/Closing the goddamn door?!" But everyone knows the beginning strings of the song, the echo-y plucks that bring forth the hilariously tragic tale Panic! At The Disco tell.
Bon Jovi – Livin' on a Prayer
Bon Jovi made a megahit with a simple word. The band's frontman, Jon Bon Jovi, proved that something as plain as "Whoa" could help define a generation of rock music if imbued with proper passion. From the chorus' first "Whoa," to the second, when Jovi decidedly ups the ante, it's impossible not to sing along. At the very least, "Livin' on a Prayer" offers a word absolutely everybody knows and sings whenever they hear it.
Bon Jovi - Livin' On A Prayer
Britney Spears – Baby One More Time
There are a number of parts in "Baby One More Time" that makes Britney's classic a song that everybody knows. First, there's the fact that it was Spears' debut single. It was raunchy, playful, and knowing, a tease from pop's newest superstar. There's that simple line, "Hit me baby one more time." It caused so much controversy in the US, but not even hand-wringing over supposed alternate meanings could slow down the biggest song of 1998.
Gloria Gaynor – I Will Survive
Gloria Gaynor's massive hit, "I Will Survive," is the platonic ideal of disco. The dramatic introduction, the pulsating beat, and the iconic chorus are instantly recognizable for anyone who has consumed music in the past 30 years. It's an inescapable song, which isn't such a problem considering it leaves us trapped on the dancefloor.
I Will Survive (Extended Version)
The Killers – Mr. Brightside
Everyone has had a moment like Brandon Flowers describes in "Mr. Brightside." You want to move on from a relationship, but you just can't stop thinking about where your ex-partner is, what they're doing, and who they're with. The jealousy and sadness The Killers evoke on the track has made it a seminal rock song of the 2000s, and between the opening li(n)e, "Coming out of my cage and I've been doing just fine," and the end of the chorus, when Flowers belts, "'Cuz I'm Mr. Briiiiiightside," it's become a generation-defining anthem.
The Killers - Mr. Brightside (Official Music Video)
Oasis – Wonderwall
Oasis was the biggest band on the planet in large part because of "Wonderwall." The chorus alone has made it a song that everyone knows, but we're particularly fond of the drum fill that cues in the second verse. Is there a more iconic opening line than, "Today is gonna be the day that they're gonna throw it back to you"?
ABBA – Dancing Queen
ABBA has more hits than a lot of groups combined, but their most memorable anthem is "Dancing Queen," notable for its shimmering, glossy chorus that floats upon a bed of disco clouds. While that seminal refrain is instantly memorable, lines like "Friday night and the lights are low" echo through the cultural zeitgeist to this day.
Abba - Dancing Queen (Official Music Video Remastered)
Adele – Hello
It's rare that somber, morose tracks become songs that everybody knows, but after all, Adele is quite a rare talent. "Hello" is a stunning ballad, and its patience allows Adele's brilliant chorus to land with maximum impact. "Hello from the other side/I must've called a thousand times," she sings, helping anyone who's had a communication breakdown in a relationship feel seen.
Smash Mouth – All Star
Before Smash Mouth's "All Star" was a meme-able moment on the web, it was one of the biggest songs on Earth. Between its infectious chorus, its crucial placement in Shrek, and the blend of witty, snarling, and surreal lyrics, the song was an instant classic that has stood the test of time.
Smash Mouth - All Star (Official Music Video)
Aqua – Barbie Girl
"Barbie Girl" became a soundtrack for an entire generation of young people. Aqua brilliantly captured the fun and playful aesthetic of the brand, while still rooting her lyrics in an authentic experience of young adulthood. The song transcended its subject, becoming as big as the dolls Aqua was singing about.
Backstreet Boys – I Want It That Way
There are surely a plethora of Backstreet Boys hits that everybody knows, but few are as instantly recognizable as "I Want It That Way." Even that brief line in the chorus, "Tell me why," will spur memories for a generation of fans. It's a sprawling pop masterclass from America's favorite boy band, a lesson in perfectly crafted commercial music.
Guns N' Roses – Sweet Child O' Mine
There's Slash's guitar line, sure, but "Sweet Child O' Mine" is a sum of many extraordinary parts. Axl Rose's vocal performance is world-class, and its place in pop culture has also elevated the single for a new generation. Who can forget Adam Scott's stirring family band acapella tribute in Step Brothers?
Guns N' Roses - Sweet Child O' Mine (Official Music Video)
Outkast – Hey Ya
Outkast's "Hey Ya" brought mainstream pop audiences to their brilliant brand of left-field hip-hop. It showcased their weirdness, but in a way that was palatable for less adventurous music listeners. "Shake it like a Polaroid picture" has outlived the Polaroid brand, which is quite an impressive feat.
Miley Cyrus – Party in the U.S.A.
Miley Cyrus's "Party in the U.S.A" is a song that everybody knows because it features one of the strongest pop choruses of the 21st century. Few capture the joy of carefree partying quite like Miley does here.
Miley Cyrus - Party In The U.S.A. (Official Video)
Michael Jackson – Billie Jean
How many music videos are as popular as the songs for which they accompany? There are at least a few Michael Jackson hits (see: "Thriller") that were both monumental chart toppers and groundbreaking achievements in the music video universe. Michael Jackson single-handedly launched MTV into mainstream culture, and "Billie Jean" was a leading reason why.
Michael Jackson - Billie Jean (Official Video)
Lady Gaga – Shallow
Lady Gaga and Bradley Cooper's stirring song, "Shallow," from A Star Is Born, is a lesson in producing collective goosebumps. The way Cooper and Gaga play off each other, the way the song builds and builds, and its relation to the movie, has made it a song everybody knows. It helps that artists like Phoebe Bridgers and Conor Oberst have covered it together. "Shallow" is a modern anthem in the truest sense of the phrase.
Lady Gaga, Bradley Cooper - Shallow (from A Star Is Born) (Official Music Video)
Jay-Z – Hard Knock Life (Ghetto Anthem)
Even though Jay-Z is one of the most famous celebrities on Earth, his own hit, "Hard Knock Life (Ghetto Anthem)," was overshadowed by Mike Meyers parodying it as Dr. Evil in Austin Powers in Goldmember. The song, already a rap megahit, became a cultural touchstone, an early sign that hip-hop was becoming the language of choice for young people everywhere.
Gwen Stefani – Hollaback Girl
Gwen Stefani's "Hollaback Girl" is swagger personified. Her rousing delivery, the inimitable music video, her general style…. Stefani was as big of a superstar as existed on this planet, and "Hollaback Girl" was her crowning achievement. The term became part of general lingo, perhaps the surest sign that a song qualifies as one that everybody knows.
Gwen Stefani - Hollaback Girl (Official Music Video)
Cyndi Lauper – Girls Just Wanna Have Fun
Despite its casual celebration of partying and an easy-going lifestyle, Cyndi Lauper's "Girls Just Wanna Have Fun" became a sort of feminist anthem, a rallying cry for women to stick together and wave away anyone trying to stand in their way. It was released in 1983, as the feminist movement in the States was well underway, giving the loose collective an unofficial soundtrack.
Whitney Houston – I Will Always Love You
Whitney Houston's "I Will Always Love You" is one of the greatest vocal performances in the history of recorded music. Her melodies are nearly impossible to sing, which is why the song went viral after a girl got endlessly frustrated trying to record a cover. While Whitney's version is obviously an all-time hit, we can't scoff at the help she received from aspiring fans.
Mariah Carey – We Belong Together
Mariah Carey's "We Belong Together" is a stellar pop song―an all-timer, but her entire discography is overshadowed by what happens every time Christmas rolls around. Her song, "All I Want For Christmas Is You" climbs back up to the top of the charts, and the rest of her catalogue receives a boost as well. Which, by some strange formula, lets us listen to "We Belong Together" even more than usual.
Mariah Carey - We Belong Together (Official Music Video)
Spice Girls – Wannabe
"Wannabe" is the biggest song by one of the biggest pop groups of the 1990s. There are a ton of aspects that make the tune a song that everybody knows, and these signifiers begin immediately. There's the initial, "Yooooooo" to begin the track, followed by one of the smoothest choruses in pop music. Together, "Wannabe" has become an irrefutable bop.
Spice Girls - Wannabe (Official Music Video)
Neil Diamond – Sweet Caroline
No one has co-opted a song like Red Sox fans have taken "Sweet Caroline." They sing it at every home game, winning or losing, to either help the team finish off a victory or mount a roaring comeback. Neil Diamond had plenty of successes outside of this adoption, but he became the official voice of baseball thanks to the Boston faithful.
Neil Diamond - Sweet Caroline (Live At The Greek Theatre / 2012)
Taylor Swift – Shake It Off
From the propulsive marching band percussion at the onset of "Shake It Off," it's clear that Taylor Swift has a hit. And not just any hit, because practically every Taylor song is a hit. This is something different, a triumphant, dirt-brush-off-the-shoulder ode to pushing forward despite the circumstances.
Taylor Swift - Shake It Off
Fountains of Wayne – Stacy's Mom
"Stacy's Mom" was a cultural moment. It's hard to express just how massive the song was when it came out. Sure, it was silly and goofy, but it was also unbelievably catchy. It was relatable in a way no one wanted to admit, which made it all the more powerful. It's the quintessential ode to…beautiful moms, the reason boys across the country volunteered to mow lawns for their favorite neighbor.
Fountains of Wayne - Stacy's Mom (Official Music Video)
Luis Fonsi & Daddy Yankee feat. Justin Bieber – Despacito
Looking back at "Despacito," it feels like the song was on top of the charts for two straight years. No matter where you went – clubs, bars, bar mitzvahs, quinceaneras – the song was playing. Bieber obviously gave the song some star power, but it's Luis Fonsi's sultry delivery of "Despaaaacito" that makes it a classic song that everybody knows.
Luis Fonsi - Despacito ft. Daddy Yankee
Lil Nas X – Old Town Road (Remix)
It's impossible that living beings in the year 2019 lived without knowing about Lil Nas X. It didn't just define the culture, it was the culture. People had blended country and rap before, but no one did it with the glee or execution like Lil Nas X did. Billy Ray Cyrus gave the track official Music Row cred, and its impossibly catchy hook made it a definitive song that everybody knows.
Elton John – Rocket Man (I Think It's Going to Be A Long, Long Time)
Elton John's "Rocket Man" is perhaps most notable because very few people on Earth can reach the notes he does. Try it, and you'll be embarrassed, but at least the playing field is level for us mere mortals. It's become a karaoke staple because it's so difficult, it has become impossible to screw up. On top of this, the release of Rocket Man, a film based on Elton's life named after the song, gave the tune new life and a brand new audience.
Elton John - Rocket Man (Official Music Video)
Boyz II Men – I'll Make Love to You
From the cheesy synths to the snappy drums, Boyz II Men's "I'll Make Love To You" is instantly recognizable as a moment in time. But because of how anthemic it is, it's transcended any era and become a sex jam beloved by all. It's silky smooth and impossibly romantic. Entire generations of children owe their existence to this song.
Boyz II Men - I'll Make Love To You (Official Music Video)
Eminem – Lose Yourself
Sure, Tony Soprano might disagree, but there's only one thing that comes to mind when we hear the phrase "Mom's Spaghetti." It's Eminem's classic song that defined his movie, 8 Mile, and one of the great sports pump-up songs in history. Listen to it once, and you'll want to run through a wall.
The Beatles – Here Comes the Sun
Choosing a Beatles song that everybody knows is a fool's errand, simply because most Beatles tunes are songs that everybody knows, but "Here Comes The Sun" is certainly on that list, so it's good enough for us. It's a quintessential Beatles song: catchy, beautiful, and inventive. The harmonies between Paul and John are legendary, and the song's sweet nature will persist as long as music is created and consumed.
The Beatles - Here Comes The Sun (2019 Mix)
Mark Ronson feat. Bruno Mars – Uptown Funk
The modern funk revival from Mark Ronson and Bruno Mars is a masterclass in satisfying nostalgia. It doesn't rely on the past, it instead uses the past to inform a modern template. It introduced funk music to a generation of fans not lucky enough to grow up during the times of James Brown and Parliament.
The Black Eyed Peas – I Gotta Feeling
If there was ever a song to manifest having a grand old time, it's Black Eyed Peas' "I Gotta Feeling." This song could be heard in every dorm room and frat house on a Friday night, amping up beer pong participants before hitting a big party. It offered positive vibes and an affirmation everybody could get behind.
The Black Eyed Peas - I Gotta Feeling (Official Music Video)
Los del Rio – Macarena
Los del Rio's "Macarena" may be the most popular dance of all-time. Perhaps the "Thriller" dance is up there, and for a certain generation the "Soulja Boy" is iconic, but few dances have spawned generations of followers quite like the "Macarena." It's a dance that people from ages 5 to 95 know, and as such, it's a dance (song, to be more specific) that everybody knows.
Drake – One Dance
The beginning piano and South American-inspired percussion on "One Dance" took over dancefloors when it was released. Drake's iconic sing-song rap delivery finds a nice home in the groove of this beat, and its loose, freewheeling nature gives the song a detached edge that is perfectly calibrated to its era.
Rihanna – Umbrella
That first drum hit rings across your speakers, and you know the drill. Rihanna's "Umbrella" is the rare duel-threat. Its drum beat is instantly recognizable, but it's outdone by Ri Ri's chorus, which is truly one of the great hooks in pop music history. It's a love song that sounds like it was written by a meteorologist, a standout cut from one of the strongest discographies in music.
Rihanna - Umbrella (Orange Version) (Official Music Video) ft. JAY-Z
Enrique Iglesias feat. Sean Paul – Bailando
Try listening to Sean Paul's introduction on "Bailando" and try your hardest not to shake your hips. It's impossible. Aside from the propulsive rhythmic section guiding this track, fans everywhere know the exact moment to mimic Paul and yell out, "Enrique! Sing to them!" It's an effortlessly magnetic song, but Paul's personality and gift for adlibs makes it more than just a catchy tune.
Enrique Iglesias - Bailando ft. Descemer Bueno, Gente De Zona
Maroon 5 – Girls Like You
In hindsight, Maroon 5 recruiting Cardi B for a collaboration is one of the simplest, smartest choices in rock music. Adam Levine's delicate croon gives the song a gentle approach, crafting a loving ode to the relationships that strengthen our lives. It's a post-Timberlake pop jam, elevated to maximal heights thanks to Cardi's undeniable personality.
Maroon 5 - Girls Like You ft. Cardi B (Official Music Video)
Bon Jovi – It's My Life
Bon Jovi appearing on this list twice is a testament to their unparalleled ability to craft a stadium-ready anthem. While this song offers a powerful meditation on taking the ol' bull by the horns, it also inspired one of the worst tattoos in the history of the world, and for that, we're eternally grateful to Bon Jovi.
Bon Jovi - It's My Life (Official Music Video)
Nelly – Hot in Herre
That ominous, catchy piano riff at the beginning of Nelly's "Hot in Herre" inspired a generation of grinding on the dancefloor and under-eye bandages. When the beat finally enters the equation, and Nelly's iconic flow lets loose, the song moves from an interesting exploration to one of the defining songs of early 2000s Southern rap.
Nelly - Hot In Herre (Official Music Video)
Katy Perry – California Gurls
Whether or not you see yourself in the lyrics of Katy Perry's "California Gurls," she redefined the aesthetic for women of the Golden State. Having that sort of power is quite remarkable considering how massive California is, but between Snoop Dogg's verse and Perry's wildly sexualized video, this song defined the Golden Girl image for a new audience.
Katy Perry - California Gurls (Official Music Video) ft. Snoop Dogg
Bryan Adams – (Everything I Do) I Do It For You
Bryan Adams' "(Everything I Do) I Do It For You" is a wonderful ballad in that it checks all the boxes of what we like in a romantic song. It's slightly cheesy, simply because Adams wears his heart-on-his-sleeve, and it's filled with rock tropes like power chords, arena-ready drums, and a plethora of backing vocals. Despite the sheen, though, the sentiments sung by Adams are universally held and a bedrock for modern romances.
(Everything I Do) I Do It For You (Official Music Video)
The Rolling Stones – Paint It, Black
Few bands put a name on generational angst like The Rolling Stones did with "Paint It, Black." It's an anthem for the discontents of society, led by the tingly guitar line played by Keith Richards and the propulsive drum beat hammered home by Charlie Watts. With this sort of canvas, there's ample space for Mick Jagger's swaggering menace to fuel the track.
The Rolling Stones - Paint It, Black (Official Lyric Video)
The Who – Baba O'Riley
The opening riff on "Baba O'Riley" is a great moment in rock 'n' roll history. If it were simply looped alone for five minutes, it, too would likely appear on this list, but what makes the song so great is the powerful piano chords layered atop the riff and the massive drums from Keith Moon. Also known as "Teenage Wasteland," the song is another song begging for a better life in the face of normality.
The Who - Baba O'Riley (Lyric Video)
4 Non Blondes – What's Up?
Two simple words followed by a question mark helped shape the arc of rock music. 4 Non Blondes' "What's Up?," led by that hypnotic blend of acoustic and electric guitar, solidified by Linda Perry's all-time vocal performance, was the face of alt-rock in the 1990s. The chorus, equal parts wordless sounds and the occasional refrain, is instantly recognizable and one of the great moments in modern rock.
4 Non Blondes - What's Up (Official Music Video)
Nirvana – Smells Like Teen Spirit
The opening chords of Nirvana's "Smells LIke Teen Spirit" are quite possibly the most famous in music. Cobain's guitar starts off tinny and weak, which only emphasizes the massive explosion led by Dave Grohl's iconic drum fill. Aspiring percussionists worldwide practiced the groove incessantly, but it's only one part of this song's formula, which uses a maximally climactic chorus to become one of the strongest songs of the past 30 years.
Nirvana - Smells Like Teen Spirit (Official Music Video)
John Lennon – Imagine
John Lennon's "Imagine" is a song everybody knows quite simply because it offers timeless values. In a world plagued by war, famine, and institutional rot, Lennon's message of manifesting a world built on peace and kindness rings true– perhaps stronger now than ever before. Even though he wrote this outside of his time with the Beatles, it's still associated with the group's outsized impact on the world.
IMAGINE. (Ultimate Mix, 2020) - John Lennon & The Plastic Ono Band (with the Flux Fiddlers) HD