Dave Mason's Continuing 'Endangered Species' Tour Includes CMA Theater Stop
This leg of the revered writer-performer's 'ongoing world tour' will end in Chicago later this month.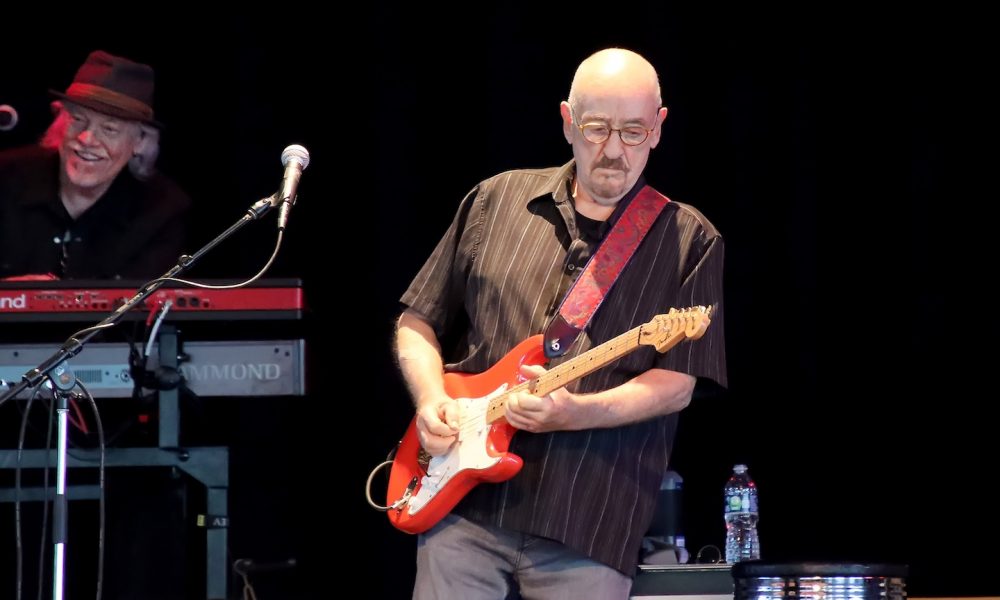 Revered British songwriter-performer and longtime US resident Dave Mason, who is continuing his Endangered Species winter tour of America this week, will visit the Country Music Hall of Fame's CMA Theater on Friday (10). This leg of his "ongoing world tour" will end in Chicago later this month.
Shop the best of Traffic's discography on vinyl.
The Rock & Roll Hall of Fame inductee and founder member of Traffic, now 76, played a successful run of shows across the country in the fall and embarked on the new set of dates on Atlanta on January 19. "There is nothing quite like performing live," he says. The tour arrives at City Winery in Atlanta tomorrow (8) before the Nashville show, after which Mason visits cities including Detroit, Cincinnati, and Nashville again, before concluding at Chicago's City Winery on February 20 and 21.
Mason also played on last week's On The Blue Cruise, hosted by the Moody Blues' Justin Hayward and also featuring the Zombies, Alan Parsons, Al Stewart, the Little River Band, and countless other classic rock acts. He incorporated a double bill with Hayward in Orlando around the January 28 – February 2 cruise.
Mason plays guitar and sings lead vocals in a current band that includes Alvino Bennett on drums and percussion; Ray Cardwell, bass and vocals; Billy Mason, keyboards and vocals; and Johnne Sambataro on guitars and vocals. Full information on the current shows and ticket links are at his website.
Aside from his groundbreaking work with Traffic, Mason has amassed a vast catalog of solo releases over the past 50-plus years, starting with his first album in his own name, Alone Together, in 1970. His list of credits as a collaborator includes such giants as Jimi Hendrix (playing acoustic guitar on "All Along The Watchtower"), George Harrison, Paul McCartney, Stevie Wonder, Michael Jackson, Graham Nash, Stephen Stills, Rita Coolidge, Delaney & Bonnie, Leon Russell, Ronnie Wood, Eric Clapton, and ex-bandmates Steve Winwood and the late Jim Capaldi.