The Ultimate Inflight Playlist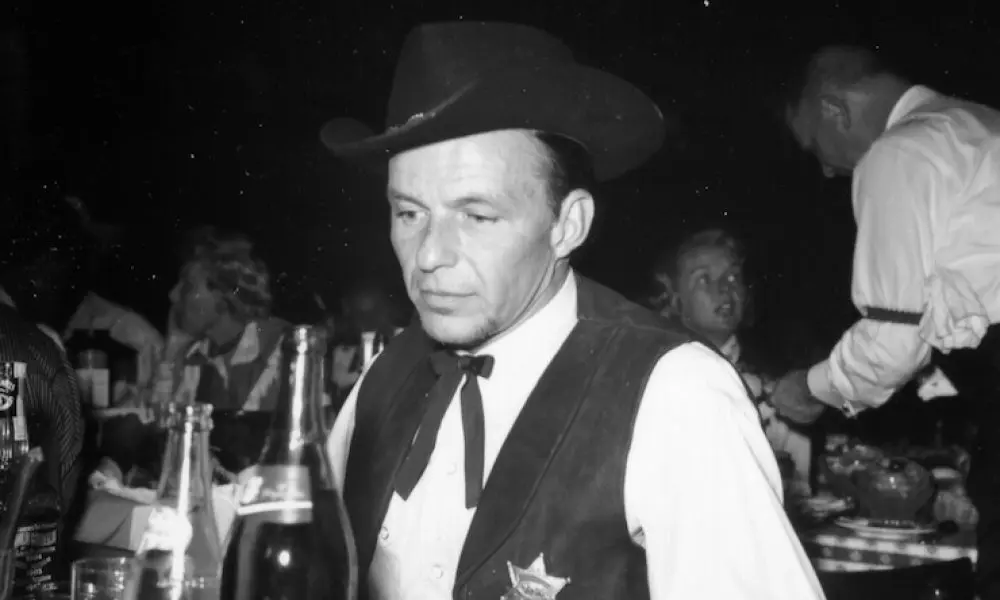 Tired of the music on the inflight audio channels? Well, we have the ultimate inflight playlist, over 42 songs that'll last a transatlantic flight from New York to London, or Paris to Washington.
Musicians have long been fascinated by flying, from the days of Charlie Barnet's big band and 'Skyliner' and Lionel Hampton's 'Flying Home', to when jet travel came along and inspired Frank Sinatra to sing, 'Come Fly With Me' and a few years later the Byrds sang of 'Eight Miles High', and Jefferson Airplane of their, 'High Flying Bird'.
We've got songs about jets, flight attendants, fighter planes, passenger planes, wooden planes, 747s, DC7s, and songs that have you 'caught between the moon and New York City'. Peter Allen who co-wrote the song with Carole Bayer Sager, Burt Bacharach and Christopher Cross was inspired when coming into land to see the moon out of one window and the city out the other window as the aircraft banked.
And in case you're wondering how some make the list, Gretchen Peters's 'Idlewild' is the old name for JFK Airport, The Letter, quotes, "Give me a ticket for an aeroplane…" while 'Herb Alpert's 'Rotation' is a little more obscure – aircraft 'rotate' as part of their take-off routine.
Some gems to point you at: David Gates (the ex-Bread man) put 'Suite: Clouds, Rain' on his debut album and it is one of the most poignant songs about life on the road, as is CCR's 'Travelin' Band'. The Bible's, 'Skywriting' is an overlooked classic, as is Art Garfunkel's song of the same name. Check out Eric Clapton's homage to the joys of "hand-baggage only". John and Beverley Martyn's, 'Auntie Aviator' is lovely, as is Hall & Oates, 'Las Vegas Turnaround (The Stewardess Song).
Anyway, it's music for listening too, not writing about, so load up your phone for the next time you take a flight somewhere:
42. Bomber – Motorhead
41. Night Flight – Led Zeppelin
40. Calling Occupants of Interplanetary Craft – Carpenters
39. Hold That Plane – Buddy Guy
38. Elevation – U2
37. Somewhere Over The Rainbow – Judy Garland
36. Eight Miles High – The Byrds
35. I'm Mandy Fly Me – 10cc
34. Suite: Clouds, Rain – David Gates
33. Space Oddity – David Bowie
32. Learning To Fly – Tom Petty and the Heartbreakers 
31. Leaving, On A Jet Plane – John Denver
30. Flying Without Wings – Peter Frampton
29. Fly Trouble – Hank Williams
28. Skywriter – Art Garfunkle
27. Auntie Aviator – John Martyn, Beverly Martyn
26. Las Vegas Turnaround (The Stewardess Song) – Daryl Hall & John Oates
25. Rotation – Herb Alpert
24. Free Bird – Lynyrd Skynyrd 
23. Given To Fly – Pearl Jam
22. Skywriting – The Bible
21. Flying – The Beatles
20. Straighten Up And Fly Right – Nat King Cole
19. Fly Like An Eagle – Steve Miller Band
18. Sparks Will Fly – The Rolling Stones
17. Up Where We Belong – Joe Cocker, Jennifer Warnes
16. Idlewild – Gretchen Peters
15. Come Fly With Me – Frank Sinatra
14. Flying Home – Lionel Hampton, Illinois Jacquet
13. Where The Swallows Fly – Bee Gees
12. Fly By Night – Rush
11. Sky Pilot – Eric Burdon & the Animals
10. Mister Airplane Man – Chester Burnett
9. Flying High Again – Ozzy Osbourne
8. Spread Your Wings – Queen
7. High Flying Bird – Jefferson Airplane
6. Wings Of A Dove – Madness
5. Jet – Paul McCartney and Wings
4. D.B. Cooper – Todd Snider
3. Travelin' Band – Creedence Clearwater Revival
2. Travelin' Light – Eric Clapton
1. Skyliner – Charlie Barnet
Format:
UK English