A World Without The Beatles: 10 Ways In Which Things Would Be Different
Danny Boyle's new film imagines a world without The Beatles. But what if that really happened? Here are ten ways in which the world would be different.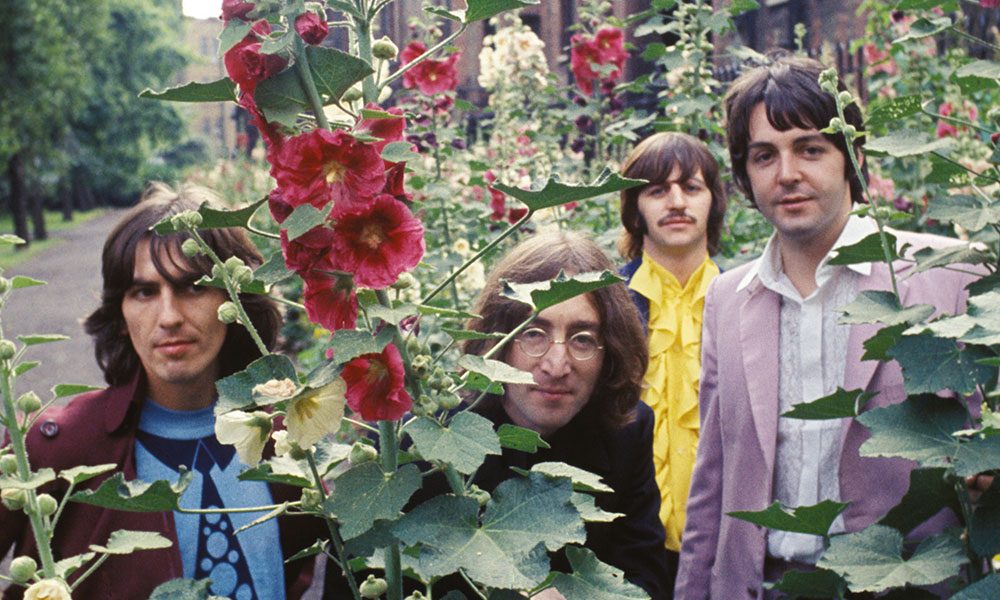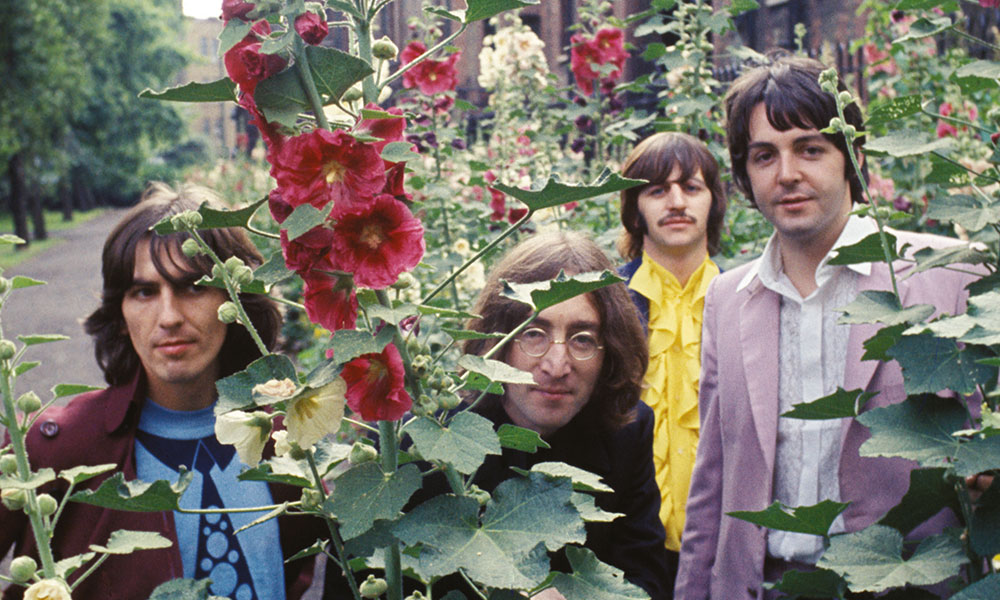 The Beatles are arguably the most influential pop band of all time. Speaking to uDiscover Music, Little Steven has described seeing them on TV in 1964, on The Ed Sullivan Show, as "the most important moment of my life". The plot of Danny Boyle's new movie, Yesterday, is about what would happen if only one person in 2019 knew about the group. Here are 10 ways in which a world without The Beatles – John Lennon, Paul McCartney, George Harrison and Ringo Starr – and their music would be very different from the one we know today.
Listen to the best of The Beatles on Apple Music and Spotify, and scroll down to read how a world without The Beatles would differ from the one we know today.
A World Without The Beatles: 10 Reasons Why That Would Be Terrible
1: The Beatles Pioneered Fan Power
As well as having a dramatic impact in popularising the guitar-electric bass-drums format for rock bands, The Beatles also inspired the fan phenomenon "Beatlemania". As they gained a mass following in the early 60s, The Beatles opened up a world of possibilities to energised teenage fans who had the disposable cash and leisure time to follow them. 60s counterculture writer Timothy Leary said The Beatles "were endowed with a mysterious power to create a new human species, a young race of laughing free men".
One such follower was Sting. On 2 October 1964, the day he turned 13, The Beatles were filming a TV special called Shindig!, having just taken America by storm. "The Beatles were formative in my upbringing, my education," said Sting. "They came from a very similar background: the industrial towns in England, working class; they wrote their own songs, conquered the world. That was the blueprint for lots of other British kids to try to do the same."
Beatlemania spread across the world and even helped change attitudes about Western culture among the young in communist bloc countries during a Cold War era that was still reeling from the Cuban Missile Crisis.
2: Stadium rock started with The Beatles
The Beatles' triumphant tours of America opened the doors for a "British invasion" that allowed other bands, including The Rolling Stones, to become huge in the US. Little Steven told uDiscover about his "indelible memory" of being among the 73 million Americans who saw The Ed Sullivan Show on 9 February 1963. "It was the most important moment of my life and left a mark on my generation," said Little Steven, who was 12 at the time. "It was the equivalent of a flying saucer landing in your local park, only it was more impactful than that because you had seen flying saucers land in the park in the movies. You had never seen anything like The Beatles."
The 1963 appearance on American television triggered a clamour to see The Beatles live. When they returned to America in August 1965, they played Shea Stadium, in Flushing Meadows, Queens. There, 55,600 screaming fans, then a record for a popular music concert, greeted the band with a frenzy. That New York show was the first stop of an 18-day, 11-city tour. Beatles biographer Bob Spitz said that the 1965 tour marked "a giant step toward reshaping the concert business. For promoters everywhere, the Shea Stadium concert was a major breakthrough. It freed them from the constraints imposed by a gym or cinema, thus turning a pop performance into an event."
3: They brought a lasting message of hope
Influential social historian Arthur Marwick said that The Beatles helped changed attitudes about how the young could behave and ushered in a "mini-renaissance in the rights of individual expression", persuading a generation that "all we needed was love".
John Lennon's anti-war campaigns – and his song of peace, 'Imagine' – still resonate five decades later. "The general theory, which I think is true, is that we were in an extreme depression over John F Kennedy's assassination – on my 13th birthday – and so we were just desperate for some uplifting moment and here came The Beatles," said Little Steven. "One must remember that what The Beatles communicated, first of all in their music, was unbridled joy."
4: Bands followed their musical lead
After starting out recording covers and two-minute pop hits, The Beatles changed their sound and helped popularise the idea of the full-length album in the late 60s, laying the template for other bands' musical evolutions. In terms of experimentation, much of popular music in the half century after 1967 owes something to Sgt Pepper's Lonely Hearts Club Band, which was a unique adventure in sound, songwriting, studio technology and even cover art. The album helped inspire Pink Floyd's 1973 masterpiece, The Dark Side Of The Moon, among many others. "I learned from Lennon, McCartney and Harrison that it was OK for us to write about our lives and express what we felt… More than any other record it gave me and my generation permission to branch out and do whatever we wanted," said Roger Waters.
5: The Beatles were technology trendsetters
The Beatles helped drive analogue recording technology into a new era. The production of Sgt Pepper was the result of new standards in expertise and innovation. An estimated 700 hours of work went into recording the album and, according to producer George Martin, it helped re-define "the studio as an instrument". The use of multi-tracking was also groundbreaking, as Martin helped blend Western music with Indian music, jazz with psychedelic rock and pop. According to McCartney, the album made "the big difference" in popular music culture because it persuaded other bands not to "play it safe".
6: Music and media have not been the same since
Long before MTV, The Beatles promoted their music through feature films and television appearances. They made a lasting contribution to the world of cinema through five influential movies – A Hard Day's Night (1964), Help! (1965), Magical Mystery Tour (1967), Yellow Submarine (1968) and Let It Be (1970) – which made irreverence fashionable in mainstream culture. The Beatles' press officer Derek Taylor brought a media-savvy, forward-thinking edge to their promotional activities, exemplified in taglines such as "The Beatles Are Coming". The band's members also led the way with ironic, witty press conferences. When Lennon was asked, "How did you find America?" he replied, "Turned left at Greenland."
7: The Beatles changed mainstream fashion trends
The Beatles sparked changes in the way teenagers walked, talked and dressed. The shaggy haircut, known as a mop-top, suddenly became popular in the early 60s and long hair became more socially acceptable. The band also popularised Cuban-heeled boots, known as "Beatle boots". Later, in their more psychedelic phase, they inspired imitators to grow moustaches and beards, while making less formal clothes seem acceptable in everyday life. "Culturally they were something else," said Little Steven. "Physically they were like someone you had never seen before: the hair was different, the clothes were different, their wit was different. They were funny and they were smart and they were only in their early 20s when they came to America. They were much more sophisticated than the American version of a teenager or late teen. They were years ahead."
8: They put Liverpool on the map and still drive tourism to the city
The Merseyside-born musicians got their start in Liverpool – initially as the interval band to trad jazz singers such as George Melly – and the city remains home to many landmarks in The Beatles' story. From 1961 to 1963, The Beatles performed at Liverpool's Cavern club 292 times, before going on to find international stardom and score 17 UK No.1 hits. The Cavern has been renovated and now attracts tens of thousands of tourists every year, as does the award-winning The Beatles Story museum. The museum, on the historical Albert Dock, is the world's largest permanent exhibition purely devoted to the lives and times of the band. According to a recent report by commissioned by Liverpool City Council from Liverpool John Moores University (LJMU) and the University Of Liverpool, The Beatles bring in more than £81 million to the city's economy every year, supporting more than 2,300 jobs. Tourists also flock to Abbey Road in London and the famous recording studio there.
9: Students would not have their work to study
The University Of Southern California has been teaching a course called The Beatles: Their Music And Their Time for more than two decades, and there are also Beatles programmes at Berklee, Skidmore College in New York, and Indiana University. In 2011, a Canadian singer called Mary-Lu Zahalan-Kennedy became the first person to get a master's degree in The Beatles, from Liverpool Hope University. In 2018, The Beatles became part of Little Steven's influential TeachRock curriculum in America. TeachRock has created six interdisciplinary lesson plans to accompany Ron Howard's Beatles documentary, Eight Days A Week: The Touring Years. TeachRock also partners with Scholastic to host Beatles webcasts that reach up to a million students.
10: They wrote more classic songs than any other artist
The remarkable Paul McCartney song 'Yesterday' is one of the most covered songs of all time, while, as recently as May 2019, their song 'Let It Be' was named in a survey as the second favourite choice of song among Brits when they need relaxing music.
In all, 1.6 billion Beatles singles have been sold in the US and more than 600 million albums sold worldwide. As well as these superb original recordings, a world without The Beatles would have deprived music lovers of cover versions by hundreds of the world's top singers and musicians. Among those who have paid tribute to The Beatles by recording their songs are Frank Sinatra, Aretha Franklin, Elton John, Otis Redding, Wilson Pickett, Adele, Nina Simone, Count Basie, Carpenters, Al Green, Earth, Wind And Fire, Tom Petty, Joe Cocker, Elvis Presley, Elvis Costello, Sonic Youth, Harry Nilsson, Stevie Wonder, Al Green and David Bowie.
In short, a world without The Beatles would be very different – and missing part of its musical soul.
Looking for more? Discover The Beatles songs in the Yesterday movie.
Format:
UK English