Bands that start with L
Every band or artist has reasons behind their name. This list provides a starting point to explore.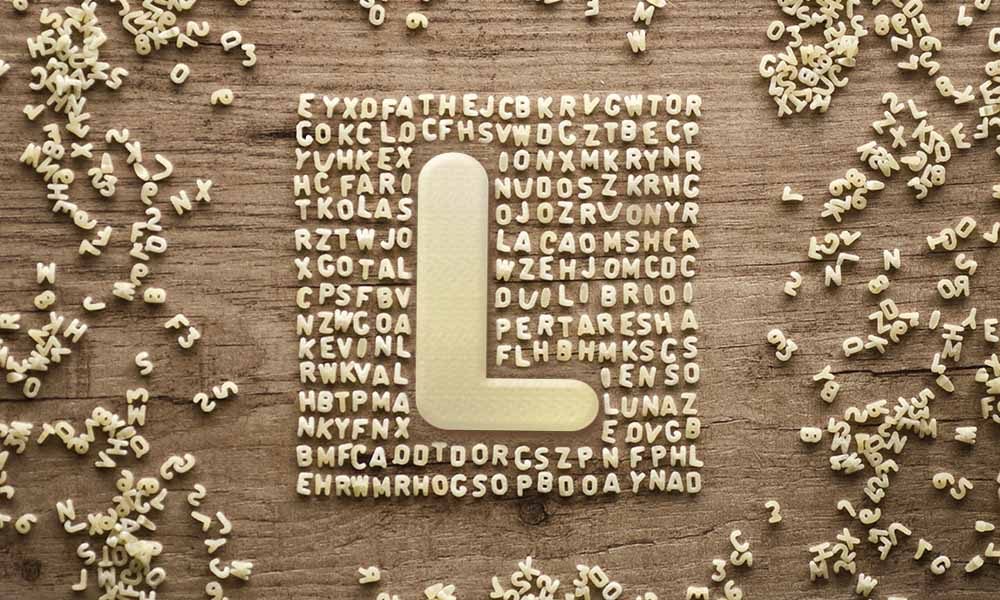 If you ever find yourself in the middle of a research project involving bands that start with the letter L or you're just curious about the topic, look no further. Here is a list of every band that starts with the letter L for your enjoyment.
Just a quick note: Included here are bands that have the word "The" before a name with the letter L, artists whose first name begins with the letter L, and bands that have chosen a moniker that starts with the letter L just to be as complete as possible.
L.A. Guns
L.T.D.
L7
La Bouche
La La Land Cast
La Roux
La Toya Jackson
Labelle
Labi Siffre
Labrinth
Lacey Sturm
Lacuna Coil
LadBaby
Lady A
Lady GaGa
Lady Sovereign
Ladyhawke
Lajan Slim
Lalo Schifrin
Lamb
Lamb Of God
Lambchop
Lana Del Rey
Lanco
Land of Color
LANY
Larray
Larry Burnett
Larry Clinton
Larry Coryell
Larry Grayson
Larry Groce
Larry Verne
Las Ketchup
Lata Mangeshkar
Laura Bell Bundy
Laura Branigan
Laura Doggett
Laura Gibson
Laura Marling
Laura Mvula
Laura Nyro
Laura Pausini
Laura Story
Laura Veirs
Laura Welsh
Laurel & Hardy
Lauren Alaina
Lauren Christy
Lauren Daigle
Lauren Harris
Lauren Irwin
Lauren Jauregui
Lauren Pritchard
Laurent Wolf
Laurie Anderson
Laurie London
Lauryn Hill
Lauv
Lawson
Layo & Bushwacka!
Laza Morgan
Lazlo Bane
Lazyboy
LCAW
LCD Soundsystem
Le Youth
Lea Michele
Leadbelly
Leah McFall
Leah Nobel
Leah Turner
LeAnn Rimes
Leapy Lee
Leblanc & Carr
Lecrae
Led Zeppelin
Ledger
Ledisi
Lee 'Scratch' Perry
Lee Aaron
Lee Ann Womack
Lee Brice
Lee Darin
Lee DeWyze
Lee Dorsey
Lee Fields
Lee Greenwood
Lee Marvin
Lee Ritenour
LEEDS
Leeland
Leftfield
Lefty Frizzell
Legacy Five
Legendary Shack Shakers
Leigh Nash
Leighton Meester
Leihoku
Lelia Broussard
Lemar
Lemon Jelly
Lemuria
Len
Len Barry
Lena
Lena Horne
Lena Martell
Lene Lovich
Lenka
Lennon Stella
Lenny Kravitz
Leo Bennett
Leo Sayer
Leon Bridges
Leon Jackson
Leon Russell
Leona Lewis
Leonard Cohen
Leonard Nimoy
Lera Lynn
Lerner & Loewe
Leroy Anderson
Les Crane
Les Holroyd
Les McCann and Eddie Harris
Les Paul
Lesley Gore
Lesley Roy
Leslie Caron
Leslie Odom Jr.
Leslie Sarony
Leslie West
Less Than Jake
Lester Young
Lethal Bizzle
Letlive
LeToya
Level 42
Levi Roots
Lewis Capaldi
LFO
Liam Finn
Liam Gallagher
Liam Lynch
Liam Payne
Lianne La Havas
Liars
Libby Holman
Libera
Liberty X
Lieutenant
Lieutenant Pigeon
Life in Film
Lifehouse
Lightnin' Hopkins
Lights
Lightspeed Champion
Lil Baby
Lil Dicky
Lil Durk
Lil Duval
Lil Jon
Lil Mosey
Lil Nas X
Lil Peep
Lil Pump
Lil Skies
Lil Snupe
Lil Tecca
Lil Tjay
Lil Uzi Vert
Lil Wayne
Lil Xan
Lil Yachty
Lil' Boosie
Lil' Louis
Lil' Mama
Lil' Romeo
Lil' Twist
Lily Allen
Lily Morris
Limahl
Limp Bizkit
Lin-Manuel Miranda
Lincoln Brewster
Linda Eder
Linda Fletcher
Linda Lewis
Linda McCartney
Linda Perhacs
Linda Ronstadt
Linda Scott
Lindemann
Lindi Ortega
Lindisfarne
Lindsay Ell
Lindsay Lohan
Lindsey Buckingham
Lindsey Stirling
Link Wray & His Ray Men
Linkin Park
Linton Kwesi Johnson
Lion Babe
Lionel Bart
Lionel Richie
Lipps Inc.
Liquid Blue
Liquid Tension Experiment
Lisa Left Eye Lopes
Lisa Angelle
Lisa Hannigan
Lisa Heller
Lisa Lisa & Cult Jam
Lisa Loeb
Lisa Lougheed
Lisa Stansfield
Lisbee Stainton
Lisbon
Lissie
Lit
Lita Ford
Lita Roza
Little Big Town
Little Boots
Little Cub
Little Dragon
Little Eva
Little Feat
Little Green Cars
Little Jackie
Little Jimmy Osmond
Little Johnny Taylor
Little May
Little Mix
Little Peggy March
Little Richard
Little River Band
Little Simz
LIV
Live
Live Lounge Allstars
Living Colour
Living in a Box
Livingston Taylor
Liz Longley
Liz Phair
Lizz Wright
Lizzo
LL Cool J
Lloyd
Lloyd Banks
Lloyd Cole
Lloyd Price
LMFAO
Lobo
Local H
Local Natives
LoCash
Logan Whitehurst
Loggins and Messina
Logic
Loick Essien
Lolita
Lolo
London Grammar
London On Da Track
Lone Justice
Lonely The Brave
Lonestar
Long John Baldry
Lonnie Donegan
Lonnie Gordon
Looking Glass
Lora Kay Alexander
Lord Rockingham's XI
Lorde
Lordi
Loreen
Loreena McKennitt
Loren Allred
Loretta Lynn
Lori McKenna
Lorraine Chase
Lorraine Ellison
Los Bravos
Los Campesinos!
Los del Rio
Los Lobos
Los Lonely Boys
Los Master Plus
Los Umbrellos
Los Unidades
Losers Club
Lost Dogs
Lost Frequencies
LostAlone
Lostprophets
Lottie Gilson
Lou Bega
Lou Christie
Lou Gramm
Lou Johnson
Lou Monte
Lou Rawls
Lou Reed
Loud Luxury
Loudon Wainwright III
Louis Armstrong
Louis Jordan
Louis Prima
Louis Tomlinson
Louisa Johnson
Louise Goffin
Love
Love and Death
Love and Kisses
Love And Rockets
Love and Theft
Love Unlimited Orchestra
Loveable Rogues
Lovehammers
Lovelytheband
LoveRance
Loverboy
Low
Lower Than Atlantis
Loyalty & Honor
Loyle Carner
LP
LSD
Luciano Pavarotti
Lucie Jones
Lucie Silvas
Lucifer's Friend
Lucinda Williams
Lucy Dacus
Lucy Hale
Lucy Rose
Lucy Spraggan
Ludacris
Ludo
Ludovico Einaudi
Ludwig Van Beethoven
Luis Fonsi
Lukas Graham
Lukas Nelson and Promise of the Real
Luke
Luke Bell
Luke Bryan
Luke Christopher
Luke Combs
Luke Dowler
Luke James
Luke Nasty
Lulu
Luluc
Lumidee
LUMP
Lunay
Lunchmoney Lewis
Luniz
Lupe Fiasco
Luscious Jackson
Lustra
Luther Ingram
Luther Vandross
LuvBug
Lydia Loveless
Lydia Murdock
Lyfe Jennings
Lykke Li
Lyle Lovett
Lynn Anderson
Lynsey de Paul
Lynyrd Skynyrd
Lys Assia
The La's
The Lacs
The Larks
The Last Goodnight
The Last Shadow Puppets
The Left Banke
The Leisure Society
The Lemon Pipers
The Lemon Twigs
The Lemonheads
The Libertines
The Lightning Seeds
The Limousines
The Living End
The Living Legends
The Lonely Island
The Long Blondes
The Look
The Louvin Brothers
The Loved Ones
The Lovin' Spoonful
The Low Anthem
The Luka State
The Lumineers
The Lyre Ensemble
Think we're missing one of the great bands or acts that start with L? Let us know in the comments below.