Party Like It's 1999: 25 Songs That Defined The Millennium
From one-hit-wonders to crossover sensations and timeless anthems, the best songs of 1999 defined an era and marked the start of a new millennium.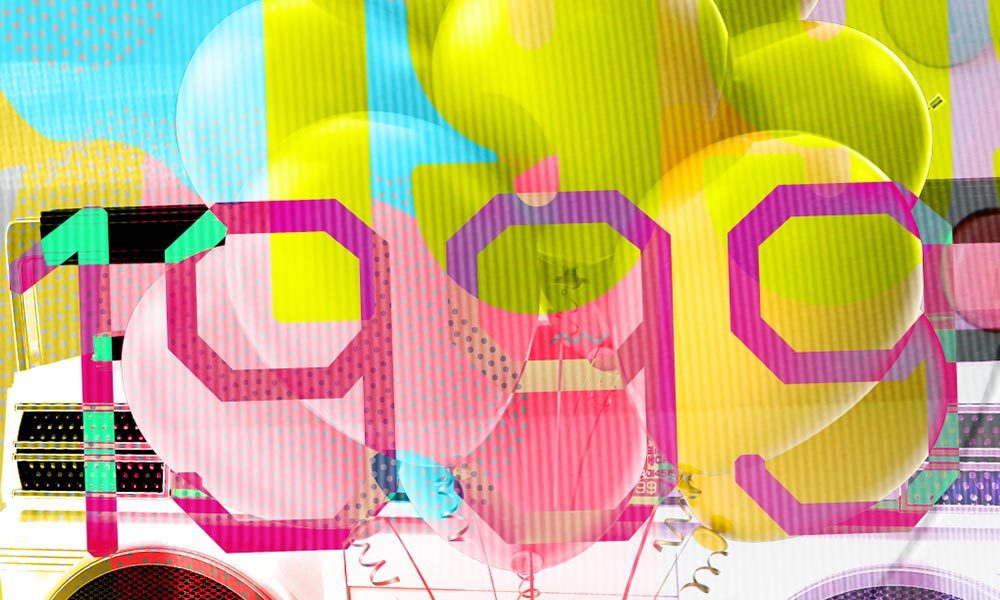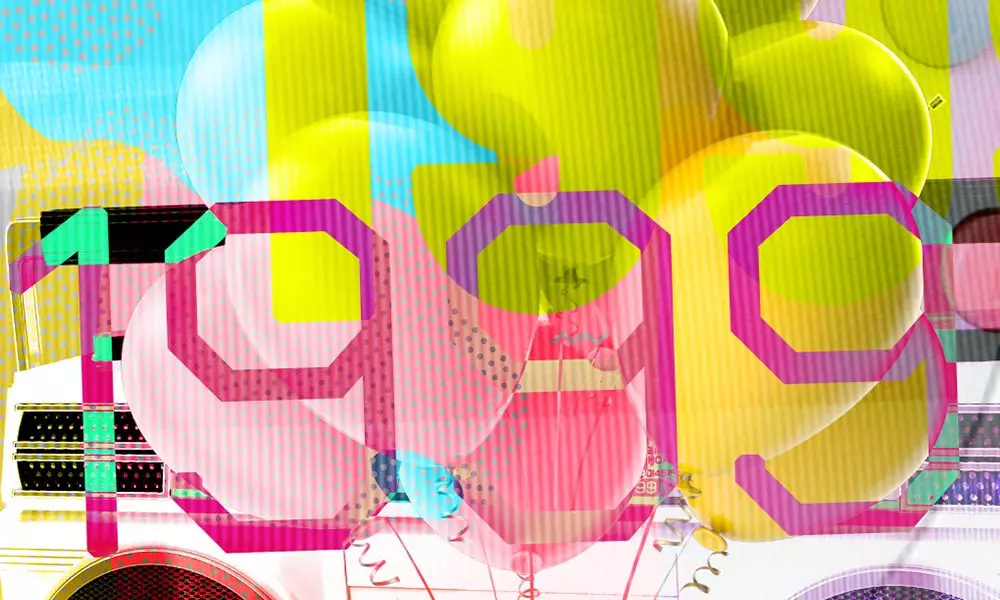 It was the eve of Y2K. The only form of "social media" that existed was AOL's Instant Messenger, and frosted tips were the height of fashion. The music industry was on the verge of major changes, as digital music began to rear its head. Grunge was on its way out, nu-metal acts were rising, and troves of highly produced pop acts were waiting in the wings, poised to take over the airwaves. And though 1999 birthed a fair amount of one-hit wonders, it was also a banner year for Latinx artists, as well as for some fledgling stars that dominate the coming decade (Jay Z, Beyoncé, and Britney Spears, among them). Here, then, are 25 of the best songs of 1999.
Think we've missed one of yours? Let us know in the comments section, below.
Listen to the best 90s songs on Spotify, and scroll down for our best songs of 1999.
25: Limp Bizkit: Nookie
One of the angriest break-up songs of all-time, Limp Bizkit's "Nookie" erupted onto rock radio in the summer of 1999, ushering in the wildly popular nu-metal trend. Raw, honest and full of rage, the track spoke to millions of teens and went straight to No.1 on MTV's Total Request Live. Also the first Limp Bizkit single to chart on the Billboard Hot 100, "Nookie" helped their aptly titled sophomore album, Significant Other, to sell over seven million copies.
Limp Bizkit - Nookie (Official Music Video)
24: Beck: Debra
Sung entirely in Prince-style falsetto, this absurdist slow jam about seducing a JC Penny employee and her sister was initially recorded for 1996's Odelay but got shelved. Instead, "Debra," which was inspired by 90s R&B, saw the light of day on Beck's seventh studio album, Midnite Vultures. In an interview with Spin, Beck expressed his fascination with the genre, which could be "very explicit, but very sensitive at the same time." Though the offbeat track wasn't a single, it remains a cult favorite amongst Beck devotees and stands as one of one of the best songs of 1999.
23: The Chemical Brothers: Hey Boy Hey Girl
By the end of the 90s, rave culture was hitting its global peak, and the slightly foreboding melody and undeniable beats of "Hey Boy Hey Girl" could be heard in clubs throughout Europe. Taken from The Chemical Brothers' breakthrough third album, Surrender, the single earned the duo a Brit Award for Best Dance Act. Even if you weren't hitting the clubs, the song's epic music video – a memento mori of sorts – was unforgettable, featuring advanced effects for the time, and culminating with a dancefloor of skeletons at London's Ministry Of Sound.
The Chemical Brothers - Hey Boy Hey Girl (Official Music Video)
22: Baz Luhrmann: Everybody's Free (To Wear Sunscreen) (aka The Sunscreen Song)
Before there were viral posts, there were chain emails. One of the most popular forwards of the era contained a graduation speech that encouraged the Class Of '97 to "do one thing every day that scares you" and to "wear sunscreen." Incorrectly attributed to Kurt Vonnegut, the speech was never actually delivered to a class, but was penned by writer Mary Schmich for her Chicago Tribune column. As it spread over email, director Baz Luhrmann caught wind of it, and when he released Something for Everybody, a collection of music from his films, he included "Everybody's Free (To Wear Sunscreen)" – a spoken-word rendition of Schmich's speech, tracked over the Rozalla song "Everybody's Free (To Feel Good)," which has appeared on Luhrmann's 1999 film adaptation of Romeo And Juliet. The song underwent several edits, but the most popular version was updated to address the Class Of '99. It was a sleeper hit in the US, just in time for graduation, and went to No.1 in the UK, inspiring myriad parodies along the way.
Everybody's Free (To Wear Sunscreen)
21: Len: Steal My Sunshine
Perhaps the biggest surprise of 1999 came to Canadian indie rockers Len, whose cheery single "Steal My Sunshine" was a break-out summer hit around the world. Featuring alternating vocals by siblings Marc and Sharon Costanzo, the track was based around a looped instrumental sample from the 1976 disco song "More, More, More," by The Andrea True Connection. Though critics embraced Len and their album You Can't Stop The Bum Rush, the Juno-nominated group failed to repeat the success of "Steal My Sunshine."
20: Lenny Kravitz: Fly Away
Simple, yet undeniably funky, "Fly Away" grabs your attention from the opening riff and doesn't let go. The Grammy Award-winning song was one of Lenny Kravitz's biggest hits, but, ironically it almost didn't make it onto his 1998 LP, 5. As legend has it, Kravitz was in the studio playing around with chords to test out a new amp. He liked what he heard and recorded the progression, eventually shaping it into "Fly Away." Though tracks for 5 had already been turned in, Kravitz sent his A&R team the recording in hopes that they'd make an exception. Luckily for all parties involved, they did. One of the best songs of 1999 was born.
19: Blur: Coffee & TV
The second single from Blur's largely experimental album, 13, "Coffee & TV" was a sonic outlier, conjuring the upbeat Britpop of the band's mid-90s era. Despite its breezy melody, the Graham Coxon-penned track chronicled the guitarist's struggles with alcoholism and how, in his sobriety, he spent time watching TV, drinking coffee, and writing songs. The single went to No.11 on the UK pop chart (and was a favorite of NME-reading fans across the Atlantic). It also spawned a memorable music video, featuring an adorable milk carton (aka "Milky") on an epic search for a missing Coxon.
Blur - Coffee And TV (Official Music Video)
18: The Roots (featuring Erykah Badu and Eve): You Got Me
In the winter of 1999, eclectic hip-hop act (and future Tonight Show house band) The Roots released their breakthrough fourth album, Things Fall Apart, to wide acclaim. A highlight of the record was the Grammy-winning single "You Got Me," featuring the soulful vocal stylings of Erykah Badu, plus a guest appearance by rapper Eve. The track was co-written by the multi-talented Jill Scott, who was relatively unknown outside of Philadelphia at the time. Though Scott's vocals were re-recorded by the more famous Badu, the singer-songwriter and actress performed the song live throughout The Roots' Things Fall Apart tour.
The Roots - You Got Me ft. Erykah Badu
17: Enrique Iglesias: Bailamos
1999 was the year of the Latin pop explosion, when some of Latin music's biggest stars dominated the mainstream charts. Many artists who had previously recorded Spanish-language albums were now releasing songs in English, including heartthrob Enrique Iglesias. The Madrid-born son of singer-songwriter Julio Iglesias was already a huge star in the Latin market when he caught the ear of actor Will Smith, who asked the artist to contribute a song to the film, Wild Wild West. The result was "Bailamos," a flamenco-infused number with lyrics in both Spanish and English, and which sits among the best songs of 1999. Initially released as a standalone single, "Bailamos" helped to make Iglesias' first English album, Enrique, a platinum-selling hit.
16: 702: Where My Girls At?
Named for their home area code, the Las Vegas-based girl group 702 were protégés of Missy Elliott, who co-wrote and produced a handful of their songs, including their first hit, "Steelo." However, it was the trio's self-titled, sophomore album that would bring 702 a platinum certification and a Top 5 hit single. Written and produced by Elliott, "Where My Girls At?" was a rallying call embraced by women in clubs across the world, and it became the group's signature track. Despite such early promise, 702 only released one more album together – 2003's Star – before going their separate ways.
702 - Where My Girls At (Official Music Video)
15: Shania Twain: That Don't Impress Me Much
The late 90s saw an influx of female country artists crossing over to mainstream radio with poppier hits, including Canadian crooner Shania Twain. Her 1997 album, Come On Over, was one of the bestselling albums of all time in the US and UK, and spawned a whopping 12 singles, including "That Don't Impress Me Much." The song, in which Twain turns down several narcissistic suitors, was one of the biggest hits and best songs of 1999, charting in the Top Ten in 16 countries and spending over six months on the Billboard Hot 100.
Shania Twain - That Don't Impress Me Much (Official Music Video)
14: Sugar Ray: Every Morning
With a memorable acoustic intro and a hazy, dazed-out chorus, Sugar Ray's "Every Morning" evokes sunny Southern California vibes, even though the song's lyrics – in which frontman Mark McGrath laments a less-than-faithful girlfriend – paint a different story. The Orange County group paid homage to the local lowrider culture with a sample from Malo's 1971 track "Suavecito," aka "The Chicano National Anthem." The first single from their album 14:59, "Every Morning" became one of Sugar Ray's most successful hits, proving that they were more than just one-hit wonders.
Every Morning - Sugar Ray
13: Smash Mouth: All Star
An anthem promoting self-affirmation and denouncing bullies, Smash Mouth's "All Star" isn't just one of the best songs of 1999, it's become a cultural phenomenon. Released in the spring of '99, the zany song, from the band's sophomore album, Astro Lounge, was a ubiquitous presence throughout the world. Two years later, "All Star" had a resurgence, thanks to a key placement in Shrek. These days, the track is still very much alive in the form of remixes and covers – from the harmless to the hilarious and downright bizarre. The meme has become so popular that there's even a musical in the works – the catch? Every song in the show is a different arrangement of "All Star."
Smash Mouth - All Star (Official Music Video)
12: Christina Aguilera: Genie In A Bottle
With an impressive, melismatic vocal range that made her sound far beyond her 18 years, Christina Aguilera made her grand entrance to the world with the single "Genie In A Bottle," from her self-titled debut album. Though its lyrics raised some eyebrows – Aguilera explained that the track was about self-respect – "Genie In A Bottle" became the year's second-bestselling single in the US, and topped charts in the UK and Europe. A Disney alum, Aguilera was regularly compared to fellow-former Mouseketeer Britney Spears, and the media pitted the two stars against each other well into the 00s.
Christina Aguilera - Genie In A Bottle (Official Video)
11: Dr Dre (featuring Snoop Dog): Still DRE
Following a seven-year break between solo albums, Dr Dre announced his comeback in style with the single "Still DRE." In the memorable track, Dre and Snoop Dogg rap over one of the most recognizable melodies in hip-hop – a simple yet effective three-chord piano line – as they declare, "Guess who's back?" The lead single from 2001 (Dre's much-anticipated follow-up to 1992's The Chronic), "Still DRE" featured an all-star line-up of talent, including Jay Z, who ghostwrote the hit's rhymes. The music video also boasts plenty of cameos (Warren G, Eminem, Xzibit and Funkmaster Flex), as Dre, Snoop and The DOC drive around in lowriders, referencing the classic "Nuthin' But A "G" Thang" music video.
Dr. Dre - Still D.R.E. ft. Snoop Dogg
10: blink-182: What's My Age Again?
It was hard to resist the polished pop-punk of blink-182 when their cheeky song "What's My Age Again" hit the airwaves. The first single from their breakthrough third record, Enema Of The State, "What's My Age Again" is an ode to immaturity, chronicling the wayward antics of the song's anti-hero. The track's memorable music video, featuring a naked Mark Hoppus, Tom DeLonge, and Travis Barker running amok in Los Angeles, perfectly captured the band's irreverent humor. Having sold over 15 million copies worldwide, Enema Of The State is now considered a revolutionary album in its genre, helping bands like Fall Out Boy, Yellowcard, and Simple Plan to find mainstream success in the following decade.
blink-182 - What's My Age Again? (Official Music Video)
9: Ricky Martin: Livin' La Vida Loca
In the spring and summer of '99, it was nearly impossible to go a day without hearing the red-hot salsa beats of "Livin' La Vida Loca." The ode to a fast-living woman who will "make you take your clothes off/And go dancing in the rain" introduced many of us to Ricky Martin. The singer, who began his career with the Puerto Rican boy band Menudo, was already a popular actor and top-selling Latin artist by the time he released his self-titled English-language debut in 1999. Not only would "Livin' La Vida Loca" become his first No.1, and his biggest worldwide hit, it would also kick off the Latin pop explosion.
Ricky Martin - Livin' La Vida Loca
8: New Radicals: You Only Get What You Give
The brainchild of Gregg Alexander and his longtime collaborator Danielle Brisebois, New Radicals were seemingly one-hit wonders, disbanding before the second single from their debut album, Maybe You've Been Brainwashed Too, was released. However, Alexander remained active behind the scenes as a prolific pop songwriter, crafting hits for Michelle Branch, Carlos Santana and Geri Halliwell, among others. Still, the infectious "You Only Get What You Give" remains one of the best songs Of 1999. The song was filled with shout-outs to late 90s politicians and celebrities, but, despite the dated references, two decades on it continues to be a favourite in films, TV and karaoke rooms across the world.
New Radicals - You Get What You Give (Official Music Video)
7: Eminem: My Name Is
Eminem captured the world's attention with his controversial lyrics and biting satire, and his first hit single, "My Name Is," included plenty of both. No one was safe from the Detroit rapper's rhymes, including Spice Girls, his junior-high English teacher and even his own mother. Co-written and produced by Dr. Dre, the track introduces the artist's merciless alter ego, Slim Shady. The single, from Eminem's landmark release The Slim Shady LP, catapulted him into the mainstream and became of the best songs of 1999.
Eminem - My Name Is (Official Music Video)
6: Backstreet Boys: I Want It That Way
Widely declared to be the ballad of the year, the lead single from Backstreet Boys' third album, Millennium, has become the group's most enduring hit. Interestingly, the meaning of the song – which seemingly contradicts itself with every verse – has long been speculated. In a 2011 LA Weekly feature, bandmember Kevin Richardson admitted that, "Ultimately the song really doesn't… make much sense." But, he added, it "make[s] you feel good when you sing along." Regardless, it was universally understood that the track was catchy as hell, as it went to No.1 in over 10 countries.
Backstreet Boys - I Want It That Way (Official HD Video)
5: Santana And Rob Thomas: Smooth
A rousing collaboration between guitar legend Carlos Santana and Matchbox 20 frontman Rob Thomas, "Smooth" topped the Billboard Hot 100 for a whopping 12 weeks and broke several world records along the way. Looking to refocus his career and connect with a younger generation, Santana went into the studio with a variety of contemporary guest artists, including Thomas, Lauryn Hill, Maná, and Cee-Lo Green. The result was Supernatural – one of the highest-selling albums in the world and the winner of eight Grammy Awards, making Santana the first Latin American to win Album Of The Year.
Santana - Smooth (Stereo) ft. Rob Thomas
4: Jay Z: Hard Knock Life (Ghetto Anthem)
Before he was the first billionaire hip-hop artist, Jay Z was just another moderately successful rapper and enjoying his first platinum certification. But all that was about to change with the release of "Hard Knock Life (Ghetto Anthem)." The first single from his 1998 album, Vol.2… Hard Knock Life, not only took Jay Z's career to the next level stateside but also introduced the rapper to an entirely new audience abroad, hitting the Top 10 in the UK and across Europe. In an interview with Grantland, he discussed the inspiration behind sampling a tune from Broadway's Annie: "I found the mirror between the two stories – that Annie's story was mine, and mine was hers, and the song was the place where our experiences weren't contradictions, just different dimensions of the same reality."
3: Britney Spears: … Baby One More Time
With four dramatic opening notes, "… Baby One More Time" launched Britney Spears' massive career and irrevocably changed the course of pop culture. The title track of Spears' debut album, "… Baby One More Time" went to No.1 in over 18 countries and remains one of the best songs of 1999. With her small-town charm, the former Mouseketeer toed the line between seductive and sweet, becoming the model for a slew of manufactured pop princesses over the next decade. Try as they might, no one has replicated the singular impact that Britney had at that moment in time.
Britney Spears - ...Baby One More Time (Official Video)
2: Destiny's Child: Bills, Bills, Bills
Though Destiny's Child found moderate success with their 1998 debut album, it was their sophomore effort, The Writing's On The Wall, that made them superstars the following year. Featuring the group's original line-up of Latavia Robinson, Latoya Luckett, Kelly Rowland and, of course, Beyoncé Knowles, the album set Destiny's Child in motion with a string of hits, including their first No.1 single, "Bills, Bills, Bills," which rails against a mooching boyfriend. (The group's fortunes changed in 2000 when "Say My Name" took home two Grammys.) Destiny's Child went on to release two more studio albums before each member went their separate way, in 2006, but they would go down in pop music history as one of the most successful girl groups of all time.
Destiny's Child - Bills, Bills, Bills
1: TLC: No Scrubs
An anthem for female empowerment and self-worth, "No Scrubs" was one of the best songs of 1999, winning two Grammys and going straight to No.1. Written for TLC's third album, FanMail, it was also the group's first single to feature lead vocals by Rozonda "Chilli" Thomas. In a recent interview with Billboard, Chilli discussed the track's universal appeal, recalling, "I knew [the song] was going to be big because it's relatable to every woman in America. It doesn't matter where you are in the world, scrubs come in all shapes, sizes, and colors."
TLC - No Scrubs (Official HD Video)
Looking for more? Discover why the 90s is the decade that doesn't fit.