Bands that start with G
Whether it's a real name or a made up one, this list provides you with a basis for exploration.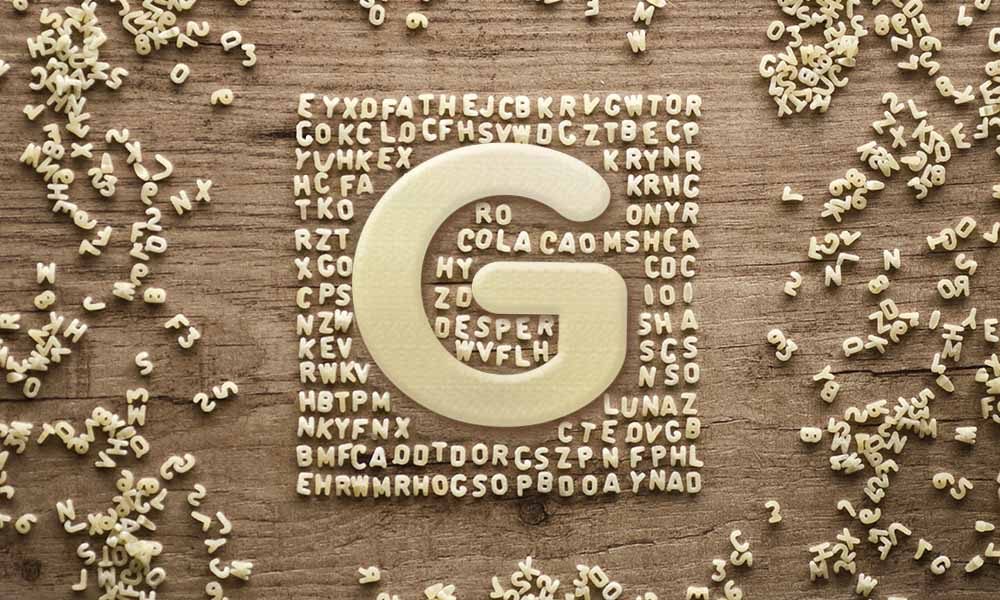 There are tons of bands that start with the letter G, most of them listed here. We created this list of artists whose names start with G. Whether you need this info for a research project, inspiration, or just are really curious about these bands, you've come to the right place.
Just a quick note: Included here are bands that have the word "The" before a name with the letter G, artists whose first name begins with the letter G, and bands that have chosen a moniker that starts with the letter G just to be as complete as possible.
G Herbo
G-Eazy
G-Unit
G. Love & Special Sauce
G.R.L.
Gabby Barrett
Gabriel Bruce
Gabriella Cilmi
Gabrielle
Gabrielle Aplin
Gabz
Gaither Vocal Band
Galantis
Gallows
Game
Gamma Ray
Gang of Four
Gang Starr
Gangstagrass
Garbage
Gareth Icke
Gareth Malone's All Star Choir
Garrett Hazen
Garrett Hedlund
Garth Brooks
Gary Allan
Gary Barlow
Gary Barlow and The Commonwealth Band
Gary Brooker
Gary Clark, Jr.
Gary Glitter
Gary Go
Gary Lewis & the Playboys
Gary Miller
Gary Mills
Gary Moore
Gary Numan
Gary Portnoy
Gary Puckett & the Union Gap
Gary U.S. Bonds
Gary Wright
Gatsbys American Dream
Gavin DeGraw
Gavin Rossdale
Gaz Coombes
Gene & Debbe
Gene Autry
Gene Chandler
Gene Kelly
Gene Krupa
Gene Pitney
Gene Simmons
Gene Vincent
Gene Vincent & His Blue Caps
Gene Wang
Gene Watson
General Public
Generation X
Genesis
Genghis Khan
Gentle Giant
Gentlemen's Blues Club
Geoff Hartwell
Geoff Long
Geoff Tate
Geordie
George Baker Selection
George Benson
George Brooks
George Canyon
George Clinton
George Ezra
George Formby
George Frangides
George Frederick Handel
George Gershwin
George Hamilton IV
George Harrison
George Jones
George Kranz
George Leybourne
George Leyton
George McCrae
George Michael
George S. Irving
George Strait
George Thorogood 
Georges Bizet
Georgia
Georgia Satellites
Georgie Fame
Georgio
Geraldine McQueen
Gerard Joling
Gerard Way
Gerardo
Geri Halliwell
Geron Davis
Gerry & the Pacemakers
Gerry Cinnamon
Gerry Rafferty
Gertrude Lawrence
Gesaffelstein
Get Cape. Wear Cape. Fly
Geto Boys
Geyers Schwarzer Haufen
Ghetts
Ghost Mice
Ghost Town DJ's
Ghostface Killah
Giacomo Puccini
Giggs
Gil Scott-Heron
Gilbert & Sullivan
Gilbert O'Sullivan
Gilby Clarke
Gillian Burns
Gillian Welch
Gin Blossoms
Gin Wigmore
Gina G.
Ginger Baker
Ginny Blackmore
Gino Vannelli
Ginuwine
Gioachino Rossini
Giorgio Moroder
Girl
Girl in Red
Girli
Girls
Girls Aloud
Girls Can't Catch
Girlschool
Giuseppe Verdi
Giveon
Gladys Knight
Gladys Knight & the Pips
Glass Animals
Glass Eye
Glass Tiger
Glasvegas
Glee
Glen Burtnik
Glen Campbell
Glen Hansard & Marketa Irglova
Glen Shorrock
Glenn Frey
Glenn Kotche
Glenn Medeiros
Glenn Miller
Glenna Bell
Gloria Estefan
Gloria Estefan & Miami Sound Machine
Gloria Gaynor
Gloria Loring and Carl Anderson
Gloriana
Glowie
Gnarls Barkley
Gnash
Go West
Goat Girl
Gob
God
God Dethroned
Godley & Creme
Godsmack
Gogol Bordello
Gojira
Golden Earring
Golden Silvers
Goldfinger
Goldfrapp
Goldie Lookin Chain
GoldLink
Goldtrix
Gomez
Gone Is Gone
Gone West
Gong 
Good Charlotte
Goodfellaz
Goodie Mob
Gordon Bahary
Gordon Giltrap
Gordon Lightfoot
Gorgon City
Gorilla Zoe
Gorillaz
Gotye
Gov't Mule
Gowan
Grace
Grace Jones
Grace Mitchell
Grace Potter and The Flaming Lips
Grace VanderWaal
Graham Bonnet
Graham Coxon
Graham Kendrick
Graham Nash
Graham Parker
Gramophonedzie
Grand Duchy
Grand Funk
Grand Funk Railroad
Grand Slam
Grandaddy
Grandmaster Flash
Grange Hill Cast
Granger Smith
Grant Lee Buffalo
Granville Automatic
Grateful Dead
Great White
Greeley Estates
Green Balloon Club
Green Day
Green Jelly
Green Shoe Studio
Green Vinyl Dream
Greenham Common Women's Peace Camp
Greenslade
Greg Bates
Greg Dulli
Greg Kihn Band
Greg Lake
Greg Laswell
Greg Phillinganes
Greg Street
Gregg Allman
Gregorio Allegri
Gregory Abbott
Gregory Isaacs
Gregory Porter
Greta Van Fleet
Gretchen Peters
Gretchen Wilson
Grey DeLisle
Greyson Chance
Griff
Grimes
Grinderman
Grits
Grizzly Bear
GRM Daily
Groove Armada
Grouplove
GTR
Gucci Mane
Guillemots
Guitar Slim
Gun
Gunna
Gunplay
Guns N' Roses
Guordan Banks
Guru Josh Project
Gustav Holst
Guster
Gusttavo Lima
Guy Clark
Guy Garvey
Guy Lombardo
Guy Marks
Guy Mitchell
Guy Sebastian
GWAR
Gwen Sebastian
Gwen Stefani
Gym Class Heroes
Gypsy
Gyptian
The Gabe Dixon Band
The Galvatrons
The Game
The Gap Band
The Gaslight Anthem
The Georgia Satellites
The Get Out Clause
The Get Up Kids
The Ghost of a Saber Tooth Tiger
The Gits
The Glorious Sons
The Go-Betweens
The Go-Go's
The Goo Goo Dolls
The Gossip
The Grass Roots
The Gregory Brothers
The Guess Who
Think we're missing one of the great bands or acts that start with G? Let us know in the comments below.