Bands that start with B
There are plenty of artists that were either born with it or have adopted it along the way.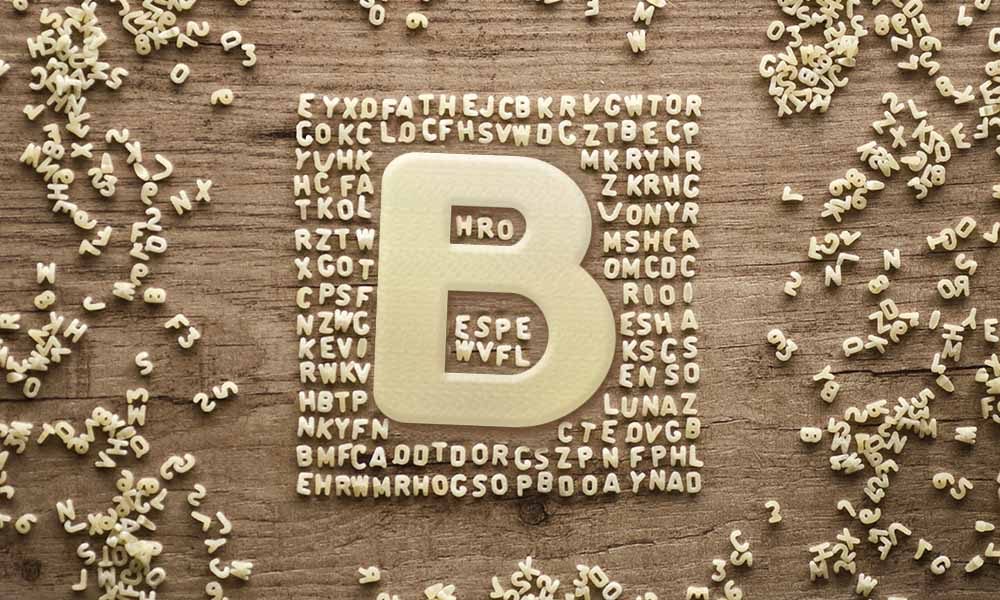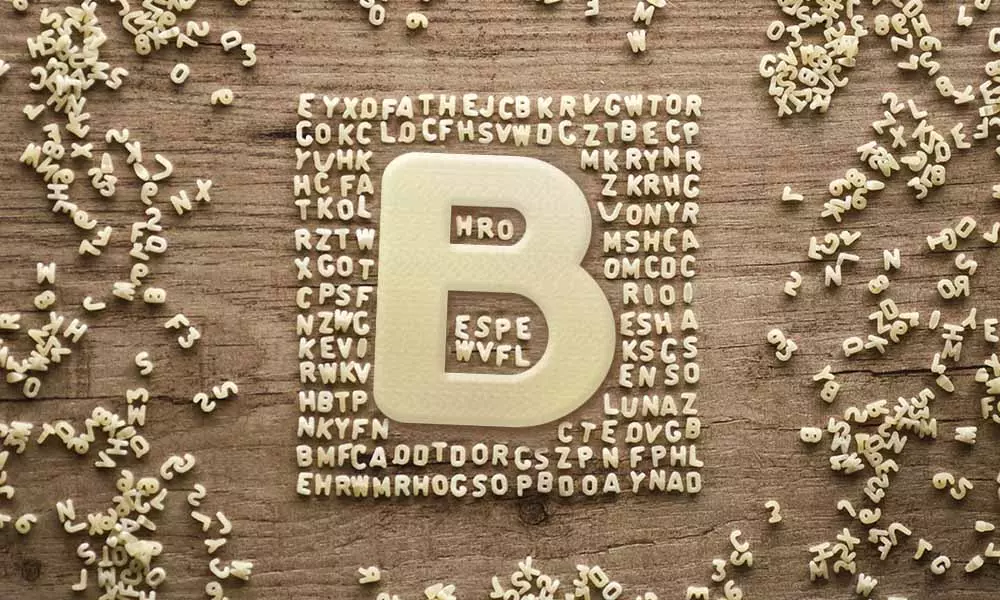 Looking for bands that start with the letter B? Whatever the reason you're here – a research project, "refreshing your memory" during an online quiz, simply curious about the letter – we've got you covered with a bunch of bands that start with the letter B in the list below. From rock bands to hip-hop MCs, there should be something for just about everyone. Included here are artists and bands whose first names start with the letter B, just to be as complete as possible.
B Young
B.B. King
B.J. Thomas
B.o.B
B.W. Stevenson
The B-52s
B2K
Baauer
Babe Ruth
Babes Wodumo
Baby D
Baby Fuzz
Babybird
Babyface
Babylon Zoo
BABYMETAL
The Babys
Babyshambles
Baccara
Bachman-Turner Overdrive
Backstreet Boys
Bad Bunny
Bad Company
Bad English
Bad Lieutenant
Bad Meets Evil
Bad Religion
Bad Wolves
Badfinger
Badi Assad
Badlands
Badly Drawn Boy
Baha Men
Bailey Bryan
Bakermat
Baltimora
The Banana Splits
Bananarama
The Band
Band of Horses
The Band of Merrymakers
Band of Skulls
The Band Perry
Bandit Gang Marco
Bandits On The Run
Bangladesh
Bangles
Banks
Banks and Steelz
Banners
Banx & Ranx
Barb Jungr
Barbara
Barbara Dickson
Barbara Lewis
Barbara Mason
Barbra Streisand
Barclay James Harvest
Barenaked Ladies
BarlowGirl
Barns Courtney
Baroness
Barrett Strong
Barry Blue
Barry Crocker
Barry Gibb
Barry Gordon
Barry Gray
Barry Manilow
Barry Mann
Barry McGuire
Barry Ryan
Barry White
Bars & Melody
Bart Millard
Basement Jaxx
Baskery
Basshunter
Bastille
Bat for Lashes
Bathory
Battles
Bauhaus
Baum
Baxter Dury
Bay City Rollers
Bayside
Baz Luhrmann
Bazzi
BBMak
BC Jean
Be-Bop Deluxe
Bea Miller
Beabadoobee
The Beach Boys
Beach House
Beach Slang
Beady Eye
Bear Mountain
Bear's Den
Beartooth
Beastie Boys
The Beatles
The Beatles with Tony Sheridan
Beats International
Beatsteaks
The Beautiful South
Beau Brummels
Bebe Rexha
BeBe Winans
Bebo Norman
Beck
Becky G
Becky Hill
Bee Gees
Before Cars
Behemoth
Beirut
Belinda Carlisle
Bell Biv DeVoe
Bell X1
The Bellamy Brothers
Belle Baker
Belly
Ben E. King
Ben Folds
Ben Folds Five
Ben Gibbard
Ben Haenow
Ben Harper
Ben Howard
Ben Pearce
Ben Rector
Ben Watt
Benee
Benga
Benjamin Booker
Benjamin Clementine
Benjamin Francis Leftwich
Benjamin Luxon
Benjy Davis Project
Benmont Tench
Benny Andersson
Benny Benassi
Benny Blanco
Benny Goodman
Benny Hill
Benny Mardones
Benny Spellman
Bent Fabric
Berlin
Bernard Cribbins
Bert Jansch
Bert Lahr
Bert Lee
Bertie Higgins
The Besnard Lakes
Bessie Smith
Best Coast
The Beta Band
Beth Orton
Beth Porch
Beth Rowley
Bethany Dillon
Bethel Music
Bette Midler
Better Than Ezra
Betty Boo
Betty Everett
Betty Hutton
Betty Moon
Betty Noyes
Betty Who
Between the Buried and Me
Beverley Knight
Beverley Martyn
The Bevis Frond
Beware of Darkness
Beyoncé
Beyond The Labyrinth
Bhad Bhabie
Bibi Bourelly
Bic Runga
Bicep
Bicycle Thief
Biffy Clyro
Big & Rich
Big Audio Dynamite
Big Bad Voodoo Daddy
Big Bill Broonzy
Big Bird
Big Boi
The Big Bopper
Big Brother and the Holding Company
Big Country
Big Daddy Weave
Big Data
Big Gigantic
Big Grams
Big Joe Turner
Big K.R.I.T.
The Big Moon
The Big Pink
Big Red Machine
Big Sean
Big Shaq
Big Star
Big Thief
Big Time Rush
Big Wreck
Bijou Phillips
Bill Callahan
Bill Conti
Bill Cosby
Bill Evans
Bill Gaither Trio
Bill Haley
Bill Hayes
Bill Justis
Bill Monroe
Bill Ryder-Jones
Bill Shirley
Bill Withers
Billie
Billie Burke
Billie Eilish
Billie Holiday
Billie Myers
Billy Bragg
Billy Brown
Billy Corgan
Billy Cotton
Billy Currington
Billy Dean
Billy Fury
Billy Gibbons
Billy Idol
Billy Joe and the Checkmates
Billy Joe Royal
Billy Joe Shaver
Billy Joel
Billy Ocean
Billy Paul
Billy Porter
Billy Preston
Billy Ray Cyrus
Billy Sherwood
Billy Squier
Billy Strayhorn
Billy Swan
Billy Talent
Billy Taylor
Billy Vaughn
Bing Crosby
Bingo Players
Binnie Hale
Biohazard
The Bird and the Bee
Birdman
The Birds of Satan
Birds of Tokyo
Birdy
Bishi
Bishop Briggs
Biz Markie
Bizzle
BJ the Chicago Kid
Björk
Black
Black 47
Black Assassins
The Black Atlas
Black Box
Black Cards
Black Country Communion
The Black Crowes
The Black Dahlia Murder
The Black Eyed Peas
Black Flag
Black Francis
Black Grape
The Black Keys
Black Kids
Black Label Society
Black Light Burns
The Black Lillies
Black Lips
Black Men United
Black Oak Arkansas
Black Rebel Motorcycle Club
Black Sabbath
Black Star Riders
Black Stone Cherry
Black Uhuru
Black Veil Brides
Blackbear
Blackberry Smoke
The Blackbyrds
Blackfoot
BlackHawk
Blackmore's Night
BlackPink
Blackstreet
Blaine Larsen
Blake Lewis
Blake Shelton
Blanche Ring
Blanco Brown
Blast From Oblivion
Bleachers
Bleed From Within
Bleed the Dream
Blessid Union of Souls
blessthefall
Blind Faith
Blind Guardian
Blind Lemon Jefferson
Blind Melon
Blind Willie Johnson
Blindside
Blink-182
Blitzen Trapper
Bloc Party
BlocBoy JB
Blodwyn Pig
Blonde
Blonde Redhead
Blondie
The Blood Brothers
Blood Orange
Blood Red Shoes
Blood Youth
Blood, Sweat & Tears
Bloodhound Gang
Bloodrock
Blossoms
The Blow Monkeys
Blu Cantrell
Blue
Blue Cheer
Blue Lu Barker
Blue Magic
Blue Man Group
The Blue Nile
Blue October
Blue Orchids
Blue Öyster Cult
Blue Rodeo
Blue Sky Riders
The Bluebells
Blueface
The Blues Brothers
The Blues Image
Blues Magoos
The Blues Project
Blues Traveler
Blur
Bo Bice
Bo Bruce
Bo Diddley
Bob Carlisle
Bob Crewe
Bob Crosby
Bob Dylan
Bob Hope
Bob James
Bob Lind
Bob Marley
Bob Mould
Bob Rivers
Bob Seger
Bob Sinclair
Bob the Builder
Bob Welch
The Bobbettes
Bobbie Gentry
Bobby "Blue" Bland
Bobby Bare
Bobby Bloom
Bobby Brackins
Bobby Brown
Bobby Caldwell
Bobby Darin
Bobby Day
Bobby Freeman
The Bobby Fuller Four
Bobby Goldsboro
Bobby Hebb
Bobby Helms
Bobby Lewis
Bobby Marchan
Bobby McFerrin
Bobby Parker
Bobby Shmurda
Bobby V
Bobby Valentino
Bobby Vee
Bobby Vinton
Bobby Womack
BoDeans
Body Count
Boggy Creek
Boh Runga
Bomba Estéreo
Bombay Bicycle Club
Bombino
Bon Iver
Bon Jovi
The Bone Chimes
Bone Thugs-N-Harmony
Boney M
Bonnie Dobson
Bonnie Jo Mason
Bonnie McKee
Bonnie Raitt
Bonnie Tyler
Bono
Bonzai
Bonzo Dog Doo Dah Band
Boogie
Booker T
The Boomtown Rats
Boots
Boots Randolph
Bootstraps
Booty Luv
Børeal Col
Bossacucanova
Boston
Boston Manor
The Both
The Bottle Rockets
The Bottletop Band
Bow Wow
Bow Wow Wow
Bowling for Soup
The Box Tops
Boxcar Racer
The Boxer Rebellion
Boxy
Boy Azooga
Boy George
The Boy Least Likely To
Boy Meets Girl
The Boyboy West Coast
Boyce Avenue
Boys Like Girls
Boys Noize
Boyz II Men
Boyzone
Boz Scaggs
Brad
Brad Arnold
Brad Martin
Brad Paisley
Bradd Marquis
Bradley Cooper
Braids
Bran Van 3000
Brand New
Brandi Carlile
Brandon Flowers
Brandon Heath
Brandon Lay
Brandy
Brandy Clark
Brantley Gilbert
Bratmobile
The Bravery
Breach
Bread
Breakfast Club
Breaking Benjamin
Breathe
Breathe Carolina
The Breeders
Breland
Brenda Arnau
Brenda Holloway
Brenda Lee
Brenda Russell
Brendan Benson
Brendon Urie
Brent Carver
Brent Faiyaz
Brenton Brown
Bret Michaels
Brett Dennen
Brett Domino
Brett Eldredge
Brett Young
Brewer & Shipley
Brian Doerksen
Brian Eno
Brian Fallon
Brian Hyland
Brian Littrell
Brian May
Brian McFadden
Brian McKnight
Brian Protheroe
The Brian Setzer Orchestra
Brian Tyree Henry
Brian Vander Ark
Brian Welch
Brian Wilson
Bridget Kelly
Bridgit Mendler
Bright Eyes
Brighton Port Authority
Bring Me The Horizon
British Sea Power
British Whale
Britney Spears
Britt Ekland
Britt Nicole
Brittany Howard
Brockhampton
Brody Dalle
Broken Bells
The Broken Family Band
Broken Records
Broken Social Scene
Bronski Beat
Bronze Radio Return
Broods
Brook Benton
Brooke Candy
Brooke Hogan
Brooke White
Brooklyn Bridge
Brooklyn Dreams
Brooks & Dunn
Brother Bones
Brother Clyde
Brotherhood of Man
The Brothers Johnson
Brothers Osborne
Brown Sauce
The Browns
Brownsville Station
Bruce Channel
Bruce Cockburn
Bruce Dickinson
Bruce Forsyth
Bruce Hornsby
Bruce Robison
Bruce Springsteen
Bruce Sudano
Bruno Major
Bruno Mars
Brutal Truth
Bryan Adams
Bryan Bowers
Bryan Brothers Band
Bryan Ferry
Bryan White
Bryce Vine
Bryn Christopher
Bryson Tiller
BTS
Bubba Sparxxx
Bubble Puppy
Buchanan Brothers
Buck 22
Buck Owens
Buckcherry
Buckethead
Buckingham Nicks
The Buckinghams
Buckner & Garcia
Bucks Fizz
Bucky Covington
Bud Flanagan
Buddy Guy
Buddy Holly
Budgie
Buena Vista Social Club
Buffalo Springfield
Buffalo Tom
Buffy Sainte-Marie
Buggles
Bugsy Malone
Bugzy Malone
Building 429
Built to Spill
Buju Banton
Bullet
Bullet For My Valentine
Bun B
Buoys
Burden Brothers
Burial
Burl Ives
Burn Halo
Burna Boy
Burnham
Burning Spear
Burt Bacharach
Burt Reynolds
Burton Cummings
Bury Tomorrow
The BusBoys
Bush
The Business
Busta Rhymes
Busted
Buster Brown
Buster Poindexter
Butch Walker
Butcher Babies
Butthole Surfers
Buzz Cason
Buzzcocks
The Byrds
Know some bands that start with the letter B that aren't in the list above? Drop us a line in the comments below.