Bands that start with P
Why do artists choose the names they do? Sometimes it's hard to say. This list is a starting place for exploration.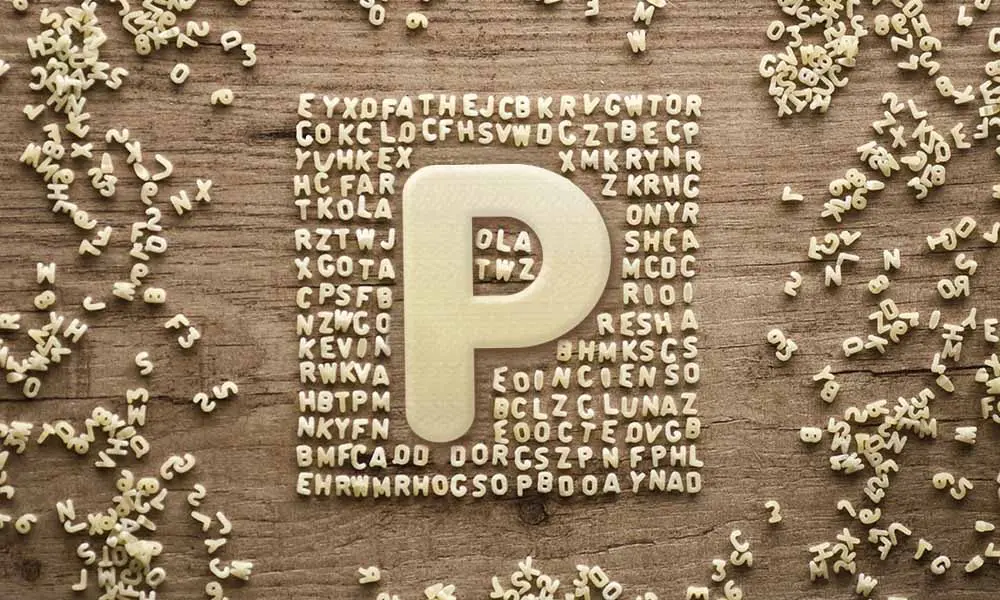 If you have ever wanted to know every single band that starts with the letter P, you've come to the right place. That is one of the many reasons why we created this list. Whatever your reason may be for needing such a list, just know that we got you covered.
Included here are bands that have the word "The" before a name with the letter P, artists whose first name begins with the letter P, and bands that have chosen a moniker that starts with the letter P just to be as complete as possible.
P.M. Dawn
P.O.D.
P.P. Arnold
Pablo Cruise
Paddy Reilly
Painkiller Hotel
Palma Violets
Palms
Paloma Faith
Pam Tillis
Panda Bear
Pandora's Box
Panic! At The Disco
Pantera
Paolo Nutini
Papa Roach
Paper Lace
Paper Tongues
Parachute
Paramore
Pardison Fontaine
Paris Hilton
Parker Bossley
Parker McCollum
Parkway Drive
Parliament
Parmalee
Parquet Courts
PartyNextDoor
Passenger
Passion
Passion Pit
Pat Benatar
Pat Boone
Pat Green
Pat Travers
Patea Maori Club
Pato Banton
Patrice Rushen
Patricia Bredin
Patrick Gilmore
Patrick Hernandez
Patrick Stump
Patrick Swayze
Patrick Watson
Patrick Wolf
Patsy Ann Noble
Patsy Cline
Patsy Gallant
Patsy Montana
Patti LaBelle
Patti Page
Patti Smith
Patto
Patty Duke
Patty Griffin
Patty Loveless
Patty Smyth
Paul & Paula
Paul Anka
Paul Baloche
Paul Buchanan
Paul Carrack
Paul Davis
Paul Dresser
Paul Evans
Paul Gilbert
Paul Giovanni
Paul Hardcastle
Paul Harvey
Paul Heaton
Paul Kelly
Paul Kossoff
Paul Mauriat
Paul McCartney
Paul McCartney and Wings
Paul Oakenfold
Paul Petersen
Paul Revere & the Raiders
Paul Robeson
Paul Simon
Paul St. John
Paul Stanley's Soul Station
Paul van Dyk
Paul Weller
Paul Westerberg
Paul Williams
Paul Woolford
Paul Young
Paula Abdul
Paula Cole
Paula DeAnda
Paulina Rubio
Pavement
PawnShop Kings
Peace
Peace Choir
Peaches & Herb
Pearl Jam
Pearls Before Swine
Pebbles
Peggy Lee
Peggy Seeger
Pegi Young
Pendulum
Pennywise
Pentagram
Pentatonix
Percy Faith
Percy Grainger
Percy Sledge
Pere Ubu
Pérez Prado
Perfect
Periphery
Perry Como
Pet Shop Boys
Pete Doherty
Pete Murray
Pete Rodriguez
Pete Seeger
Pete Townshend
Pete Way
Pete Wylie
Pete Yorn
Peter & Gordon
Peter Allen
Peter Andre
Peter Blegvad
Peter Cetera
Peter Cornelius
Peter Criss
Peter Frampton
Peter Gabriel
Peter Hammill
Peter McCann
Peter Murphy
Peter Sarstedt
Peter Schilling
Peter Sellers
Peter Tosh
Peter Wolf
Peter, Paul and Mary
Peters & Lee
Petey Pablo
Petite Meller
Petra
Petula Clark
Phantogram
Phantom Family Halo
Phantom Planet
Pharrell Williams
Phil Collins
Phil Driscoll
Phil Harris
Phil Keaggy
Phil Lynott
Phil Manzanera
Phil Ochs
Phil Selway
Phil Stubbs
Phil Vassar
Phil Wickham
Philip Bailey
Philip George
Phillip Phillips
Phish
Phoebe Bridgers
Phoebe Snow
Phoenix
Phosphorescent
Phresher
Phyllis Nelson
Pia Mia
Pia Toscano
Pickwick
Pierce Fulton
Pierce the Veil
Piko-Taro
PiL (Public Image Ltd)
Pilot
Pineapple Thief
Pink
Pink Floyd
Pinkfong
Pistol Annies
Pitbull
Pixie Geldof
Pixie Lott
Pixies
PJ & Duncan
PJ Harvey
PJ Proby
Placebo
Plain White T's
Plan B
Planet Funk
Plastic Bertrand
Platnum
Playboi Carti
Player
Pleasure P
Plested
Plies
Plumb
PnB Rock
Poco
Poe
Poets of the Fall
Point of Grace
Poison
Polaris
Polkadot Cadaver
Polly Scattergood
Polo G
Pond
Pooh Shiesty
Pop Evil
Pop Smoke
Pope Francis
Pops Staples
Porcelain Black
Porcupine Tree
Portage and Main
Porter Robinson
Porter Wagoner
Portishead
Portugal. The Man
Post Malone
Postman Pat
Powerman 5000
Powfu
Practice
Pratt & McClain
Prayers
Praying Mantis
Prefab Sprout
Preston
Pretenders
Pretty Little Horses
Pretty Maids
Pretty Vicious
Priestess
Prima Donna
Prima J
Primal Fear
Primal Scream
Primitive Radio Gods
Primus
Prince
Prince Albert
Prince Royce
Priscilla Ahn
Priscilla Renea
Priyanka Chopra
Procol Harum
Professor Green
Project 86
Prong
Propellerheads
Prophets Of Rage
Protest the Hero
Protomartyr
PS1
PSY
Psychostick
Public Enemy
Public Image Ltd.
Public Service Broadcasting
Puddle of Mudd
Puff Daddy
Pulled Apart by Horses
Pulp
Punch Brothers
Pure Love
Pure Prairie League
Purity Ring
Puscifer
Pusha T
PUSHERJONES
Puss n Boots
Pussy Riot
Pussycat
PVRIS
Pyotr Il'yich Tchaikovsky
Python Lee Jackson
The Pains of Being Pure at Heart
The Panics
The Paper Chase
The Parade
The Paris Sisters
The Partridge Family
The Passengers
The Passions
The Peanut Butter Conspiracy
The Penguins
The Peppermint Rainbow
The Persuaders
The Persuasions
The Pierces
The Pigeon Detectives
The Pipkins
The Platters
The Playmates
The Pogues
The Pointer Sisters
The Police
The Poni-Tails
The Pop Group
The Poppy Family
The Poppy Girls
The Posies
The Postal Service
The Power Station
The Premiers
The Presets
The Presidents of the United States of America
The Pretty Reckless
The Pretty Things
The Primitives
The Proclaimers
The Prodigy
The Psychedelic Furs
The Pussycat Dolls
Think we're missing one of the great bands or acts that start with P? Let us know in the comments below.