100 Best Valentine's Day Songs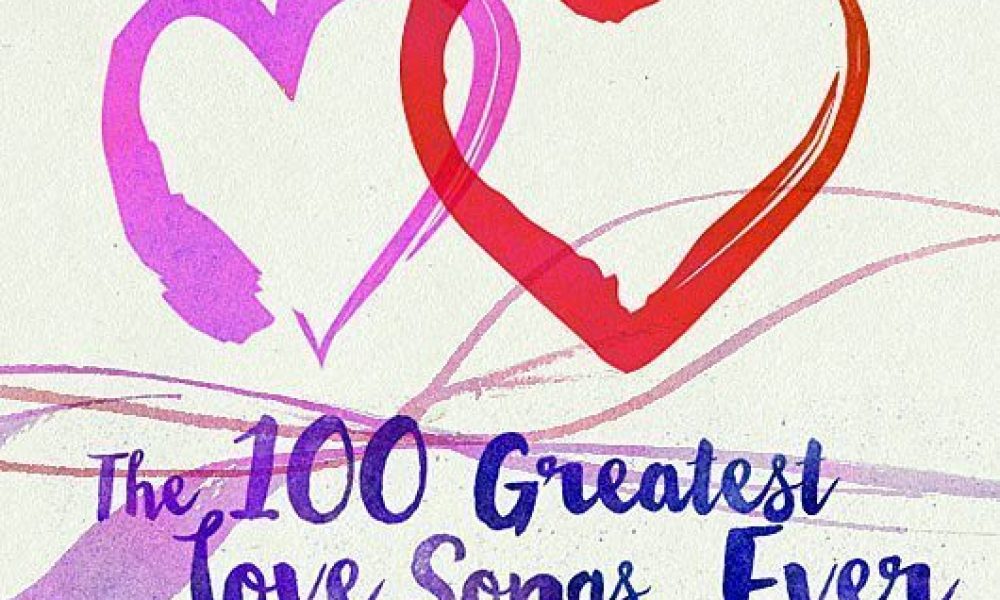 What makes a song perfect for Valentine's Day? It's probably different things for different people, but in most cases, it is the same thing for all of us. It's the memories that come flooding back when we hear a special song that reminds us of someone special.
Music has the ability to date stamp our lives, sometimes so perfectly that we can remember the exact moment we first hear a song. So often the time machine takes us back to a moment involving someone special and that's what makes love songs so personal, so intense and so timeless.
We have collected together 100 of the greatest love songs…ever – the perfect playlist for Valentine's Day. Just take a look at our list and we think you will agree that these are the very best love songs, but possibly you think we may have left something off. We would love to hear from you about your favourite love songs.
This is the one day a year that all of us can be unashamedly romantic, nostalgic and unafraid to crank up those guilty pleasures.
Happy Valentine's Day – the most romantic day of the year.
The 100 Best Valentine's Day Songs on Spotify
So what are the 100 best Valentine's Day songs?
100. Only Love – Ben Howard
99. I Will Wait – Mumford & Sons
98. I Will Always Love You – Whitney Houston
97. You're Still The One -Shania Twain
96. Have You Ever Needed Someone So Bad – Def Leppard
95. Bubbly – Colbie Caillat
94. Show Me Heaven – Maria McKee
93. Oh, Pretty Woman – Roy Orbison  
Roy Orbison - Oh, Pretty Woman (2011)
92. When A Man Loves A Woman – Percy Sledge
91. Nothing Compares 2 U – Sinead O'Connor
90. Let's Get It On – Marvin Gaye
89. Endless Love – Lionel Richie, Diana Ross
88. I'd Do Anything For Love (But I Won't Do That) – Meatloaf
87. Back For Good – Take That
Take That - Back for Good (Official Video)
86. Time After Time – Cindy Lauper
85. Wherever You Will Go – The Calling
84. She's Always A Woman – Billy Joel
83. My Girl – The Temptations 
82. Say You Won't Go – James Arthur
81. When You Say Nothing At All – Boyzone
80. Chasing Cars – Snow Patrol
Snow Patrol - Chasing Cars (Official Video)
79. A Thousand Years – Christina Perri
78. Every Breath You Take – The Police
77. Halo – Beyonce
76. With You – Chris Brown
75. Make You Feel My Love – Adele
74. Love On The Brain – Rihanna
73. Tonight I Celebrate My Love – Peabo Bryson, Roberta Flack
72. I Want To Know What Love Is – Foreigner
71. 2 Become 1 – Spice Girls
Spice Girls - 2 Become 1 (Official Music Video)
70. Fly Me To The Moon – Frank Sinatra
69. This Will Be (An Everlasting Love) – Natalie Cole
68. Too Late To Turn Back Now – Cornelius Brothers & Sister Rose
67. Ain't No Mountain High Enough – Marvin Gaye, Tammi Terrell
66. Let's Stay Together – Al Green
65. Unchained Melody – The Righteous Brothers
64. The Lady In Red – Chris de Burgh
63. Hey There Delilah – Plain White T's
62. Nobody Does It Better – Carly Simon
61. Put Your Records On – Corinne Bailey Rae
60. Love Song – Sara Bareilles
59. I'll Make Love To You – Boyz II Men
Boyz II Men - I'll Make Love To You (Official Music Video)
58. Could You Be Loved – Bob Marley & The Wailers
57. Love on the Weekend – John Mayer
56. When A Man Loves A Woman – Percy Sledge
55. Stop! In The Name Of Love – The Supremes
54. Can You Stand The Rain – New Edition
53. Every Little Step – Bobby Brown
52. Time After Time – Cyndi Lauper
51. The First Time I Ever Saw Your Face – Roberta Flack
50. Kiss From A Rose – Seal
49. Careless Whisper – George Michael
George Michael - Careless Whisper (Official Video)
48. How Do I Live – LeAnn Rimes
47. Crazy Little Thing Called Love – Queen
46. After All – Cher, Peter Cetera
45. If I Ain't Got You – James Bay
44. Sweet Love – Anita Baker
43. Perfect – Ed Sheeran
42. I'll Stand By You – The Pretenders
41. Hello – Lionel Richie
Lionel Richie - Hello (Live)
40. All Of Me – John Legend
39. Isn't She Lovely – Stevie Wonder
38. You Are Not Alone – Michael Jackson
37. Unforgettable – Thomas Rhett
36. How Deep Is Your Love – Bee Gees
35. Faithfully – Journey
34. Can't Help Falling In Love – Elvis Presley
Elvis Presley - Can't Help Falling In Love (Official Audio)
33. Modern Love – David Bowie
32. I'm Yours – Jason Mraz
31. How Long Will I Love You – Ellie Goulding
30. Always Be My Baby – Mariah Carey
29. I've Just Seen A Face – The Beatles
28. You And I – Lady GaGa
27. More Than Words – Extreme
26. I Don't Want To Miss A Thing – Aerosmith
Aerosmith - I Don't Want to Miss a Thing (Official HD Video)
25. You're Beautiful – James Blunt
24. Somebody To Love – Queen
23. My Girl – The Temptations
22. You've Got The Love – Florence & The Machine
21. That's The Way Love Goes – Janet Jackson
20. Un-Break My Heart – Toni Braxton
19. Stand By Me – Ben E. King
18. With Or Without You – U2
17. Don't Dream It's Over – Crowded House
Crowded House - Don't Dream It's Over (Official Music Video)
16. She Looks So Perfect – 5 Seconds Of Summer
15. Dilemma – Nelly, Kelly Rowland
14. I Do, I Do, I Do, I Do, I Do – ABBA
13. Hero – Enrique Iglesias
12. Hero – Bryan Adams
11. Tainted Love – Soft Cell
Soft Cell - Tainted Love (Lyric Video)
10. Love Me Harder – Ariana Grande, The Weeknd
9. Imagination – Shawn Mendes
8. What A Wonderful World – Louis Armstrong
7. Can't Get Enough Of Your Love – Barry White
6. Wonderful Tonight – Eric Clapton
5. Your Song – Elton John
4. Stay With Me – Sam Smith
3. She Will Be Loved – Maroon 5
2. L-O-V-E – Nat King Cole
1. Shallow – Lady GaGa, Bradley Cooper
Lady Gaga, Bradley Cooper - Shallow (from A Star Is Born) (Official Music Video)
Format:
UK English