The Best Album Covers: 100 Pioneering Record Designs
From indelible images to perfect portraits, the 100 greatest album covers provoke and awe just as much as the contents inside.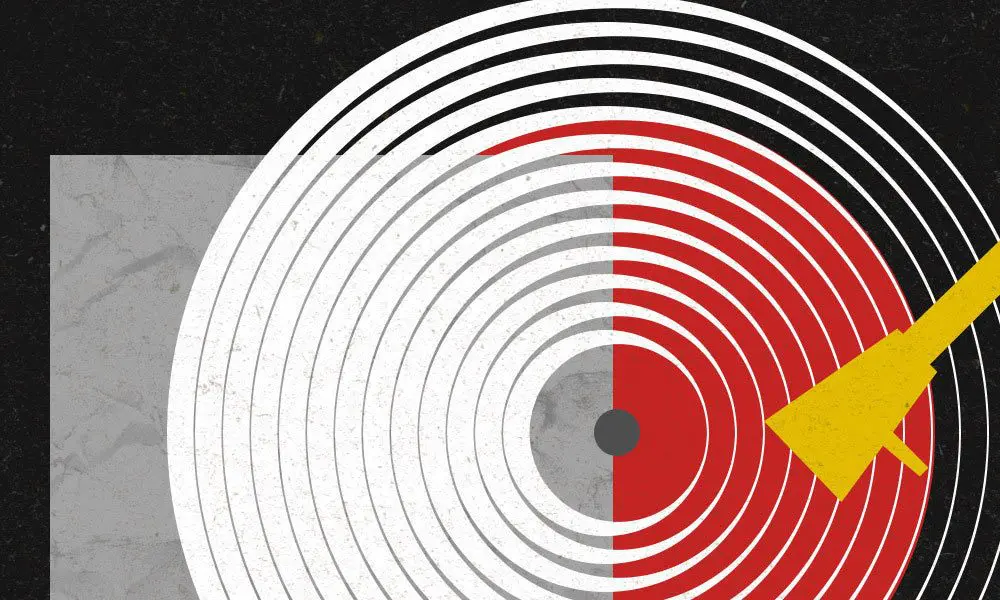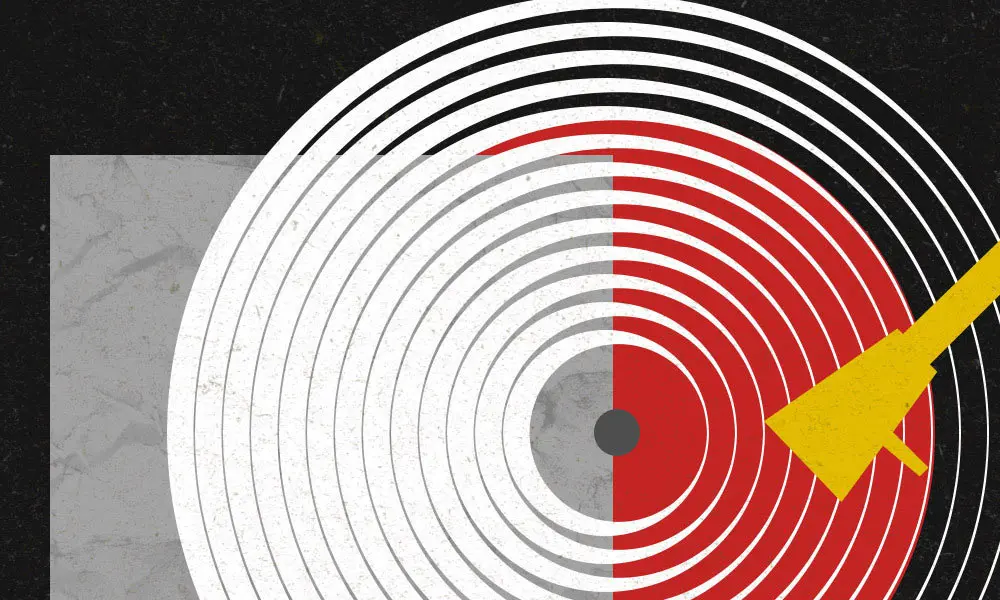 The coolest, best, greatest, most iconic, most famous album covers of all-time. It doesn't really matter what sort of adjective you want to put it in front of the words "album cover," because lists of this sort of are always incredibly subjective. What we can say for sure, though, is that album covers are vitally important to how a record is received by the public. (It's hard to imagine Sgt. Pepper's with the cover to the White Album and vice versa.) Even in today's digital age, a cool record cover can have a huge impact. (Artists as varied as Young Thug and Glass Animals can attest to that.) So, without further ado, here is our pick of just 100 of the greatest record covers of all-time.
100: The Flamin' Groovies: Supersnazz (design by Cyril Jordan)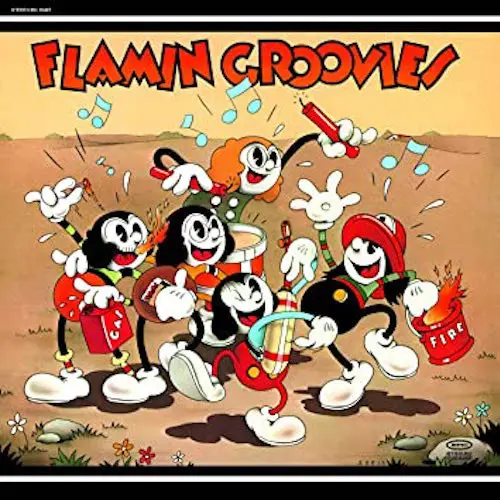 Bandleader Cyril Jordan's terrific comic art has turned up on numerous The Flamin' Groovies covers and posters over the decades. On their 1969 debut, the cavorting characters were there to remind you how much fun rock'n'roll was supposed to be.
99: The Bee Gees: Odessa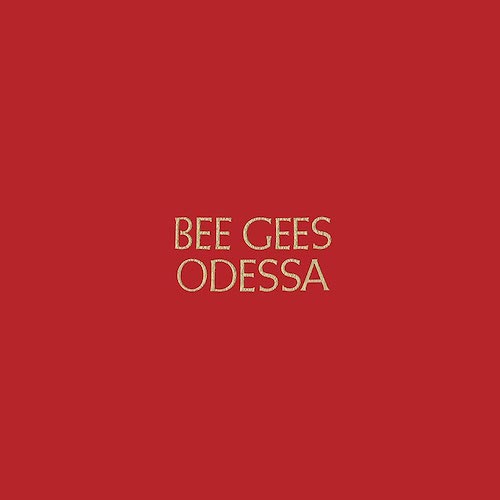 If The Beatles could do a double "White Album," the Bee Gees could do a fuzzy red one. The red velvet cover, with gold embossed lettering, served notice that Odessa was going to be unique and beautiful, which it was.
Listen here:
98: The Rolling Stones: Beggars Banquet (design by Barry Feinstein)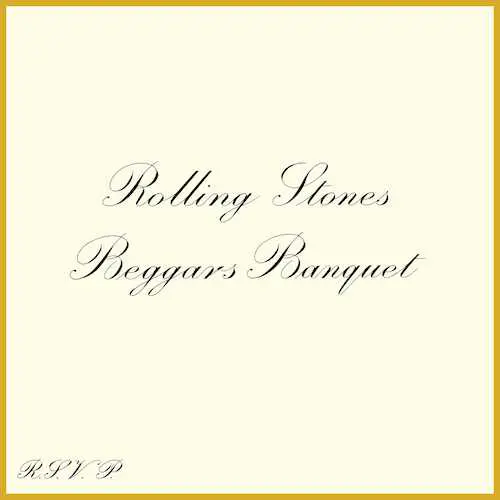 Beggars Banquet is a rare case where an album's two famous covers really complement each other. Put the notorious bathroom cover together with the engraved invitation on the US replacement, and you've got the yin and the yang of The Rolling Stones at the time.
Listen here:
97: Ol' Dirty Bastard: Return to the 36 Chambers: The Dirty Version (design by Alli Truch, photo by Danny Clinch)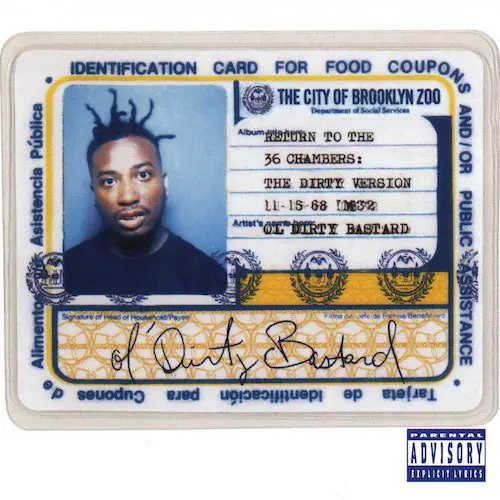 Whenever hip-hop started to take itself too seriously, ODB was there to disrupt, agitate, and give the middle finger to convention. Forgoing any blinged-out tropes, the former Wu-Tang member put a doctored version of his welfare ID card on the front cover of his solo debut, as both a reminder of where he came from and to destigmatize being on public assistance. As he rapped on Wu-Tang's "Dog Sh_t,": "Got meals but still grill that old good welfare cheese."
96: Nick Lowe: Jesus of Cool/Pure Pop for Now People (design by Barney Bubbles)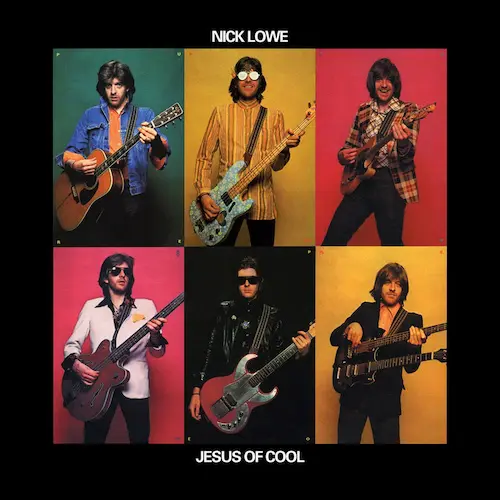 On an album that made a mad dash through the whole of pop history, Nick Lowe pictured himself in a bunch of different guises, from rockabilly hoodlum to sensitive balladeer (there were different pics on the US and UK versions), all with tongue firmly in cheek.
95: Jefferson Airplane: Long John Silver (design by Pacific Eye & Ear)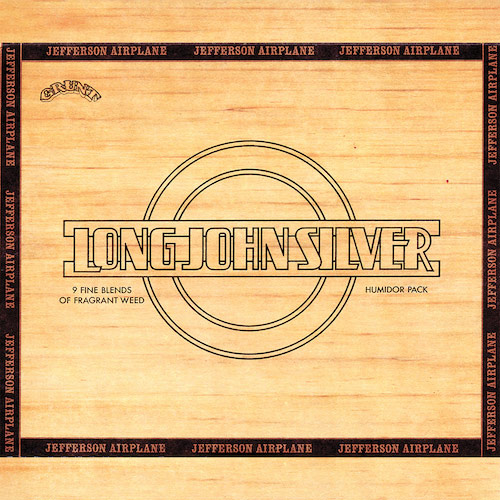 Jefferson Airplane's Long John Silver hails from the golden age of elaborate album covers. Since people were already using LPs to store and clean marijuana, the Airplane gave you a cardboard box holder for it, along with the pot, or at least a realistic-looking photo.
94: Billie Eilish: When We All Fall Asleep, Where Do We Go? (design by Kenneth Cappello)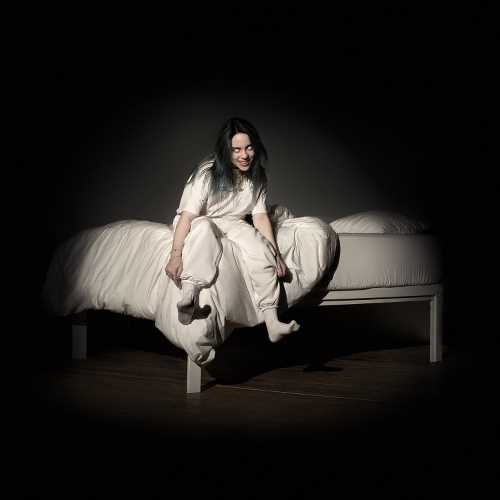 Any artist who dares to look this terrifying on the cover of their first album deserves all the platinum success they get. Inspired by the album's themes of the subconscious, the dark sleeve of Billie Eilish's When We All Fall Asleep, Where Do We Go? served notice that Eilish was here to mess with your head.
93: Parliament: Mothership Connection (photo by David Alexander, design by Gribbitth)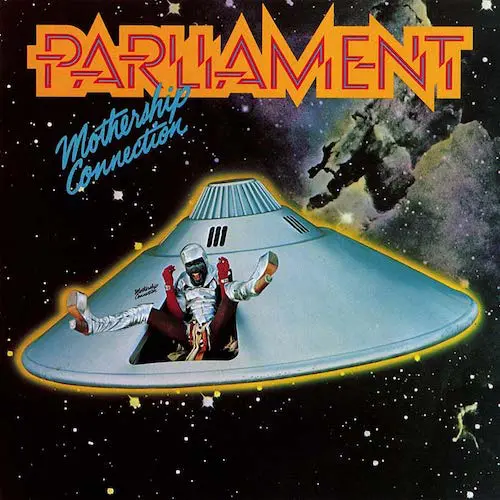 George Clinton's gonzoid take on outer-space adventure found its perfect match in the effortlessly cool spaceship-party cover for Parliament's Mothership Connection. The fact that it looked remarkably low budget only made it funkier.
92: Geto Boys: We Can't Be Stopped (design by Cliff Blodget)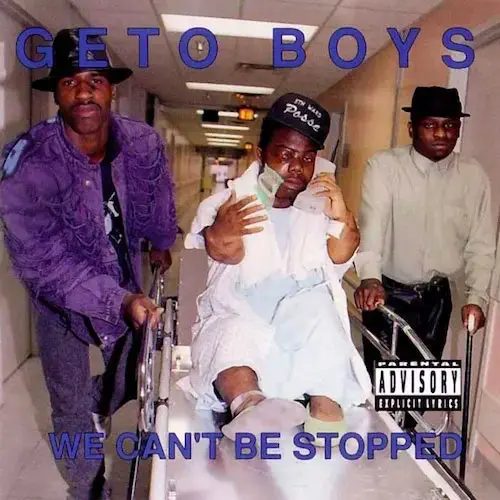 Walking a razor-thin line between exploitation and cultural commentary was the Geto Boys' modus operandi, and nothing exemplified this dynamic more than their famous 1991 album cover art. The graphic photo of Bushwick Bill at the hospital was as unflinching as their music.
91: The Cars: Candy-O (design by Alberto Vargas)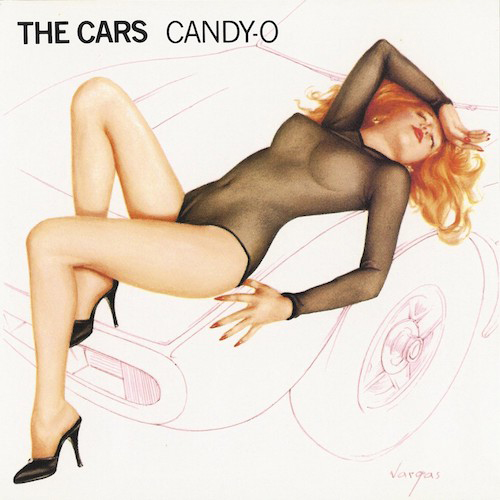 Alberto Vargas was already the most famous pin-up artist before designing the famous cover for The Cars classic 1979 album Candy-O, but this painting of a stylish redhead, on a car of course, became his most famous piece. Candy-O is one of the two best uses of pin-up art on a rock record, along with…
90: Courtney Love: America's Sweetheart (design by Olivia De Berardinis)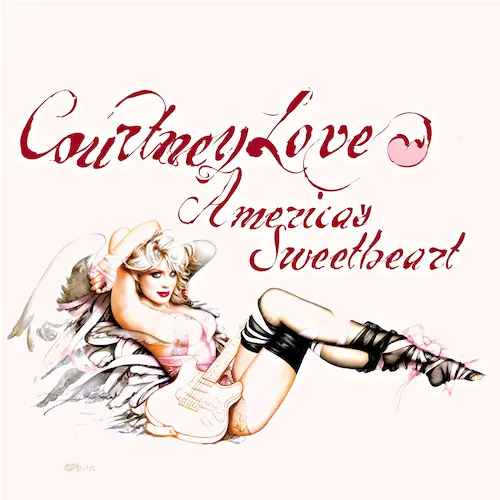 For her debut solo album, Courtney Love took the Cars' concept a step further by enlisting the younger, edgier pin-up artist (known professionally as Olivia) to paint her. Of course, it got an extra dimension by playing with Love's own image at the time.
89: The Rolling Stones: Their Satanic Majesties Request (design by Michael Cooper)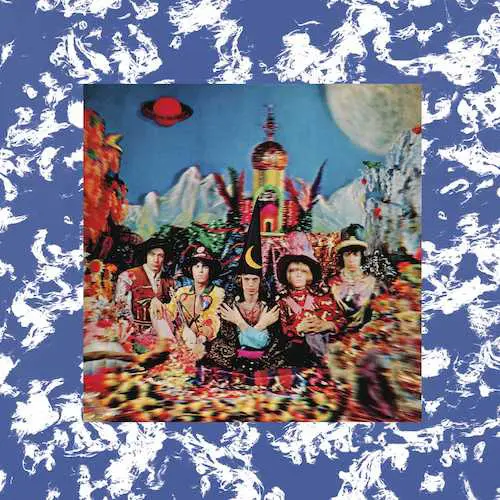 The Rolling Stones probably couldn't beat the Beatles for a psychedelic album in 1967, but they arguably had the cooler album cover, the first 3D sleeve in rock. Ten points if you can find where the Beatles are hiding in the 3D image on Their Satanic Majesties Request.
88: Public Image Ltd: The Flowers of Romance
PiL's follow-up to their famous Metal Box album cover was even cooler, showing non-performing bandmember Jeanette Lee with a rose in her teeth, a weapon in her hand, and a murderous look in her eyes.
87: The Velvet Underground: The Velvet Underground & Nico (design by Andy Warhol)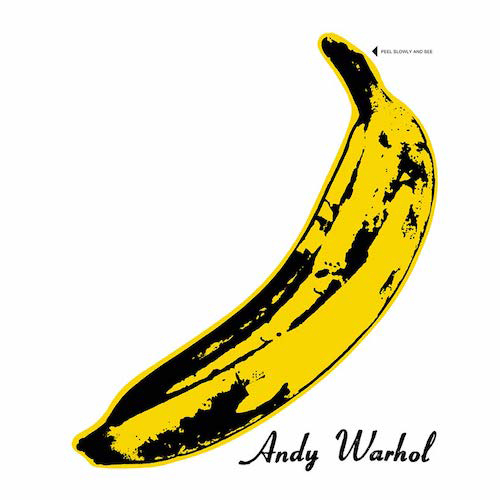 It was weird, it was witty, it was Warhol. The famous minimalism of The Velvet Underground & Nico peel-away banana album cover became an influence on punk visual style many years later and remains one of the greatest album covers.
86: The Miracles: Hi, We're The Miracles (design by Wakefield & Mitchell)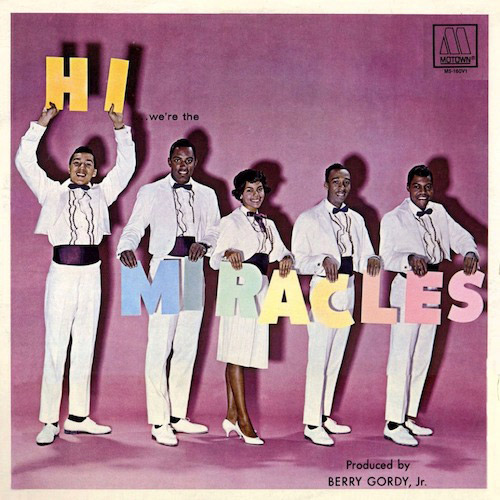 The cool album cover for The Miracles' 1961 debut encapsulates the old-school showbiz that Motown would soon lead the world away from. But it's so cheerful that you still have to love it.
85: The Go-Gos: Beauty & the Beat (design by Ginger Canzoneri, Mike Doud, Mick Haggerty, Vartan)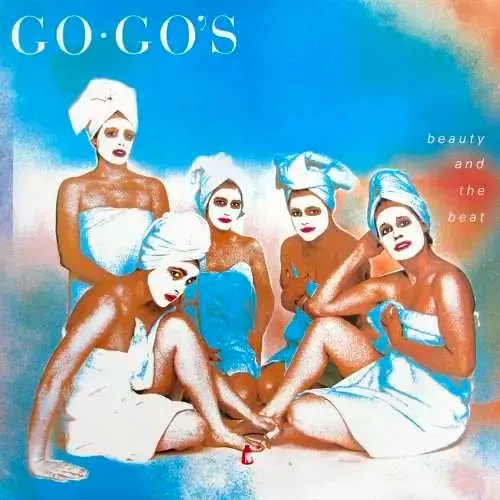 The Go-Go's sense of playful subversion extended to their sendup of glamorous cover photos on their hit debut, Beauty & The Beat. It was their party; you could join if they let you.
84: Dr. Dre: The Chronic (design by Michael Benabib)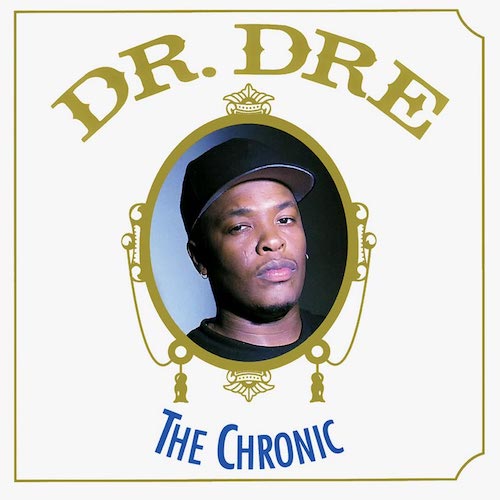 This famous album cover did wonders with its simple strategy. On his Dr. Dre's solo debut The Chronic, the design assumed that Dre was already an icon and presented him accordingly.
83: Quincy Jones: The Dude (design by Fanizani Akuda)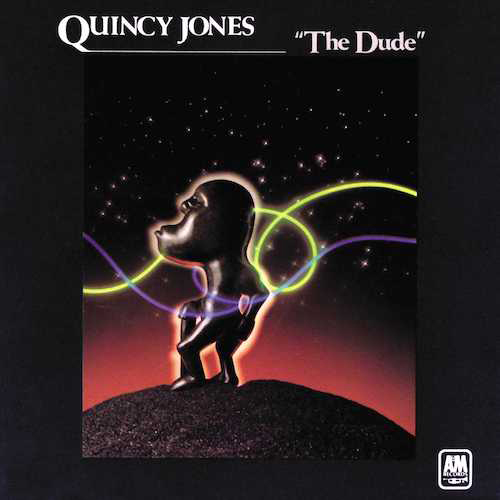 Jeff Bridges' got nothing on the original "The Dude," the effortlessly cool and quixotic album cover character that appears on Quincy Jones' genre-blending solo debut. Q always had an ear for talent – as his cross-cultural LP proved – but he also had an eye for design. (He spotted the eponymous "Dude" statue at an art gallery and took it home for inspiration.)
82: Cocteau Twins: Heaven or Las Vegas (design by Paul West)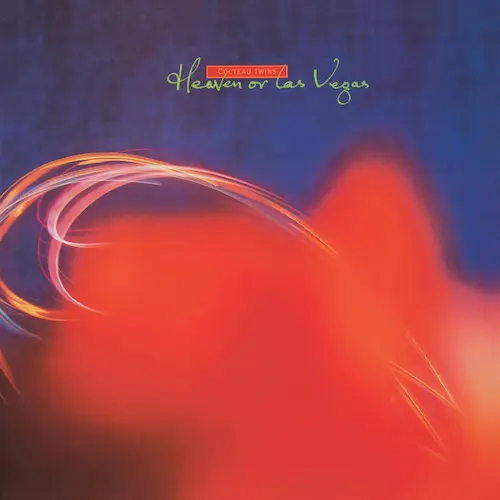 The design-centric 4AD label did some of its finest work for the Cocteau Twins album covers. This shimmering image is undeniably beautiful, yet you never know just what it means…just like their music.
81: James Brown: Hell (design by Joe Belt)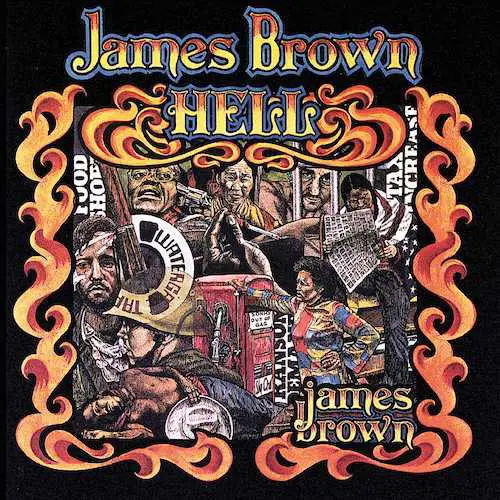 Arriving one year after his milestone album The Payback, Brown delivered the double-album Hell, which called out societal ills both on record and on the elaborately illustrated cover. Designed by artist Joe Belt, who made his name capturing the characters of the Wild West, Belt trained his aim on another dark chapter of American history, depicting fallen soldiers, addicts, and an imprisoned populace. One of the most famous funk album covers ever.
80: Slayer: Reign in Blood (design by Larry Carroll)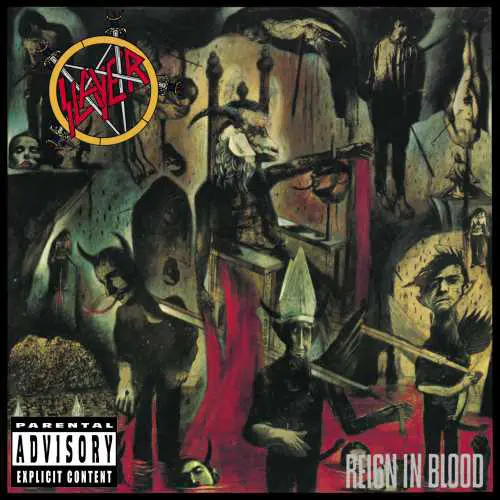 One of the greatest metal covers ever designed, designer Larry Carroll packed a thousand nightmares into this Bosch-like painting for Slayer's thrash masterpiece Reign in Blood, which influenced metal imagery for decades to come.
79: King Crimson: In the Court of the Crimson King (design by Barry Godber)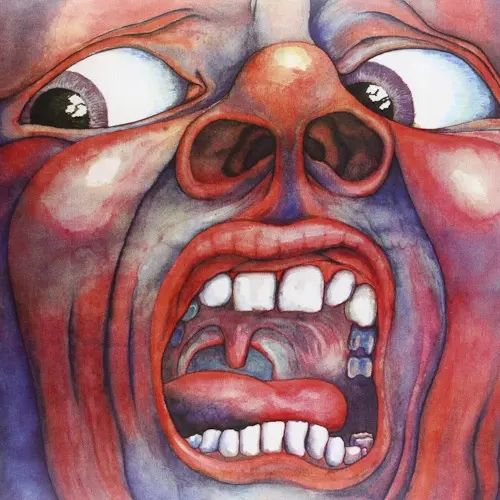 Robert Fripp saw this dramatic painting after In the Court of the Crimson King was completed and knew it perfectly suited the music, with the crazed cover figure as the 21st century schizoid man. Sadly, the artist passed away only months afterwards.
78: Moby Grape: Wow (design by Bob Cato)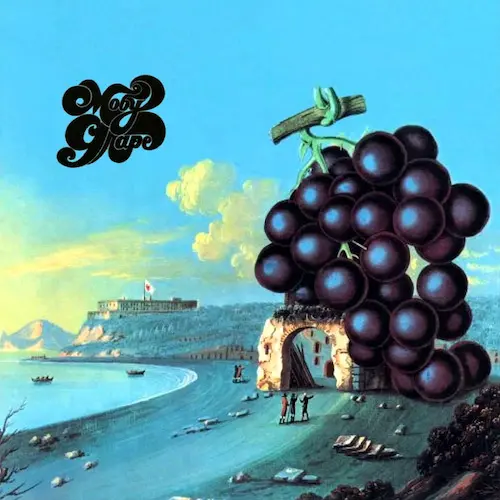 One of the psych era's great hallucinations, the famous album cover for Moby Grape's 1968 double LP Wow showed an otherworldly landscape with the world's largest bunch of grapes. Wow indeed.
77: Kayne West: Yeezus (design by Kanye West and Virgil Abloh)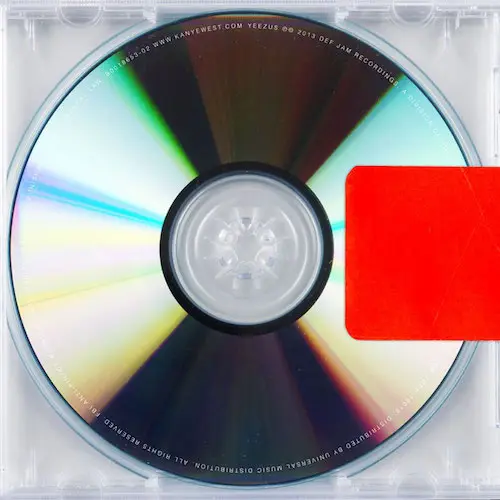 One of the most famous album covers of recent vintage. Kanye West brings the minimalist "White Album" concept to the CD era. You could also see Yeezus as the last celebration of the physical CD before it disappeared.
76: Elvis Presley: 50,000,000 Elvis Fans Can't Be Wrong (design by Bob Jones)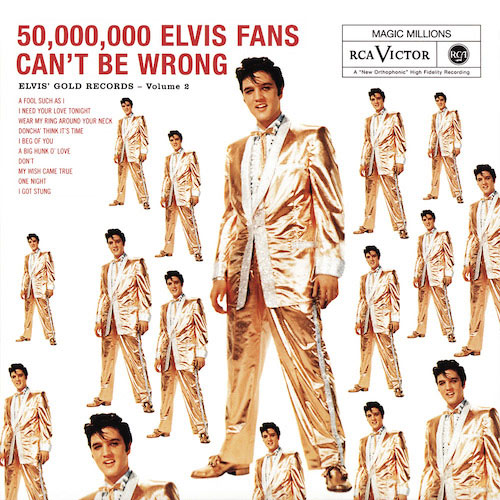 Ultra-cool Elvis (in his shiny gold Nudie suit) gets multiplied in one of the most enduring early 60s images and greatest album covers. If there are that many Elvis fans, we will, of course, need 15 Elvises.
75: Black Flag: My War (design by Raymond Pettibon)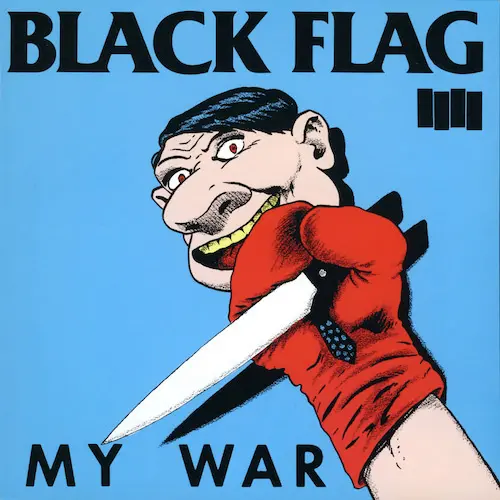 Black Flag's trailblazing punk-metal wouldn't have been the same without Pettibon's grisly comic images, though in this case, not quite as grisly as the album itself.
74: Talking Heads: Speaking in Tongues (design by Robert Rauschenberg)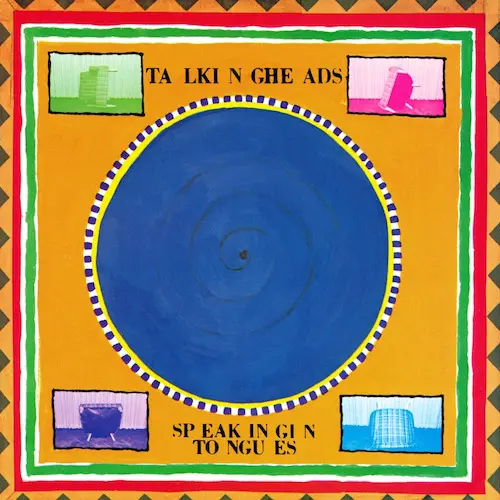 The abstraction of the Talking Heads' beautiful, moving-parts cover for their 1983 record Speaking in Tongues couldn't have better represented the music within. It would have been rated higher if the thing wasn't so tough to store.
73: The Mothers of Invention: We're Only In It for the Money (design by Cal Schenkel)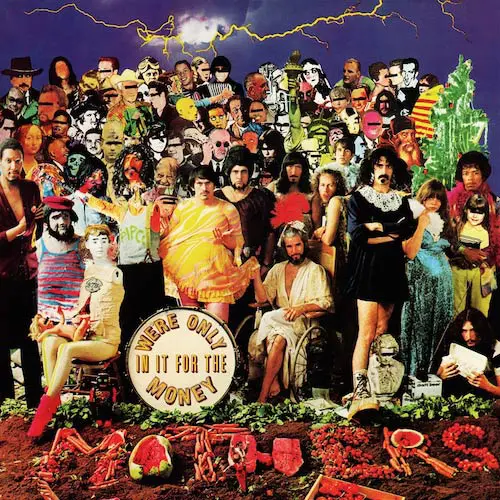 Frank Zappa wrapped his skewering of hippie culture We're Only In It for the Money in an equally vicious parody of the famous Sgt. Pepper album cover to great success.
72: The Pogues: Peace and Love (design by Simon Ryan)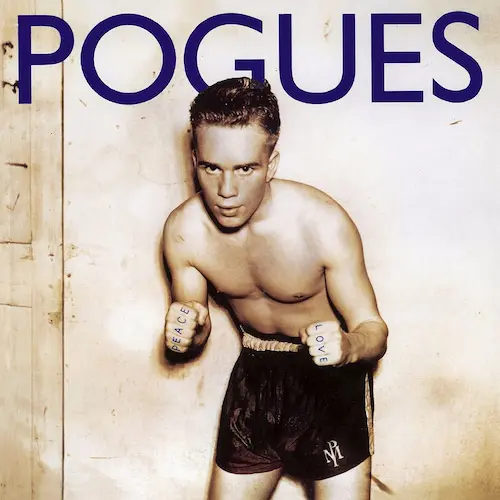 One of the greatest joke album covers, the boxer was already a perfect image for the Pogues, but don't miss the subtle bit of play here. (The word "peace" of course has five letters.)
71: Rush: Moving Pictures (design by Hugh Syme)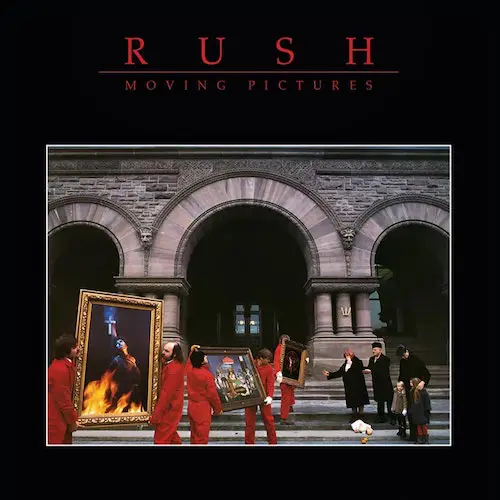 Rush's greatest album covers expressed both their grand concepts and their cerebral sense of humor. In this staged cover for Moving Pictures, which features many of the characters from the songs, we detect at least three different visual plays on the album's title.
70: The Beatles: Abbey Road (design by John Kosh)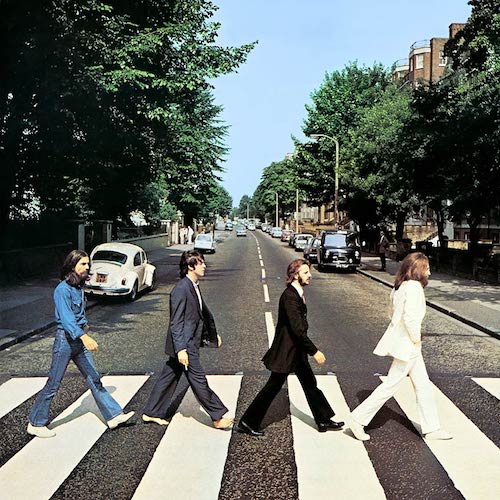 As it turns out, The Beatles were just too lazy to go to Mt. Everest – yes, that was the original plan – so they came up with something just as memorable by leaving the studio and crossing the street, resulting in the famous Abbey Road album cover. It's since gone done as one of the greatest of all time.
69: Marvin Gaye: I Want You (design by Ernie Barnes)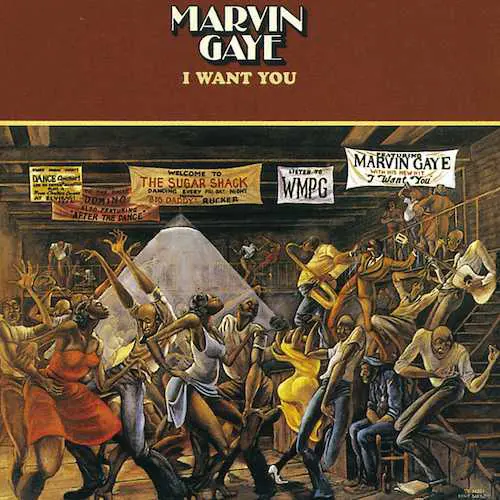 All of Marvin Gaye's cool album covers are works of art in a way, but Ernie Barnes's 'Sugar Shack,' which graces the cover of I Want You, is the only one currently hanging in a museum. Barnes's sensual figures and jubilant dancers reflected the carnal nature of Gaye's 1976 album.
68: Joe Jackson: I'm the Man (design by Michael Ross)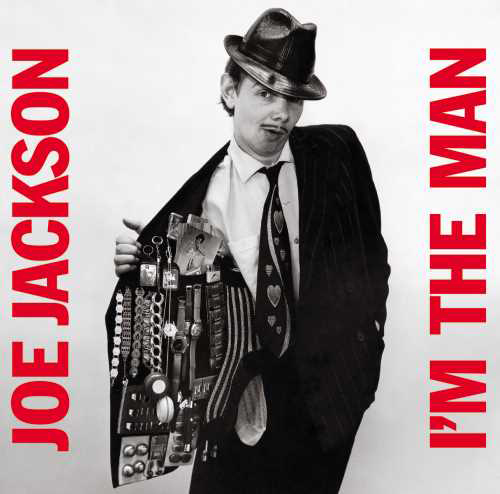 There's plenty of punk attitude on Joe Jackson's album cover for I'm the Man, where he portrays the hero of the title song – a sleazy character who'll sell you anything – as long as you don't really need it.
67: The Beatles: Yesterday and Today (design by Robert Whitaker)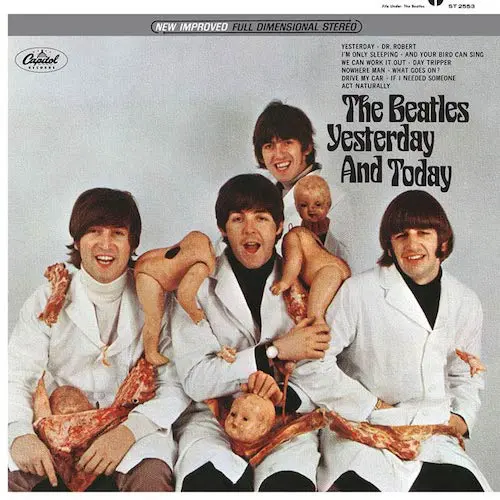 Okay, so it was a little graphic and provocative, but as the single most controversial thing The Beatles ever did (and the most expensive for an original), the cover of Yesterday and Today surely earns a place on a list of the greatest album covers.
66: Alice Cooper: School's Out (design by Craig Braun)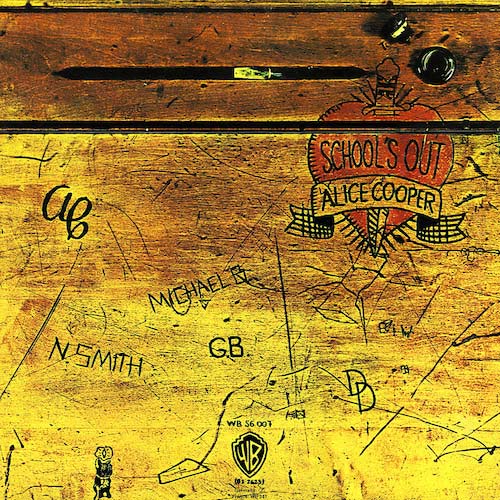 There were nearly as many copies of Alice Cooper's School's Out in 1970s high schools as there were actual school desks. Ten points if you got the original with the underwear inner sleeve.
65: Aerosmith: Draw the Line (design by Al Hirshfeld)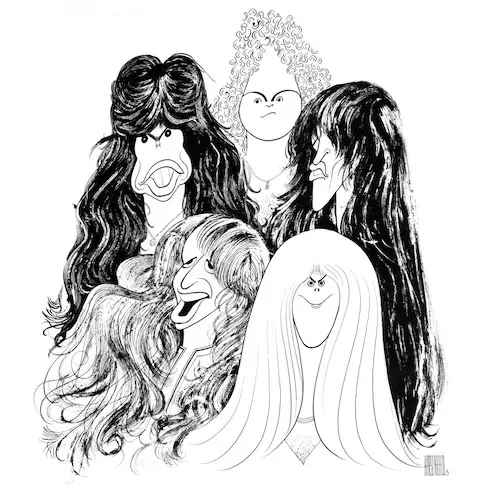 Anyone who went to plays or read the New York Times in the 70s will recognize the work of the line-drawing caricaturist Al Hirschfeld, who did his magic on Aerosmith's members here. As always, his daughter Nina's name was hidden a few times in this famous album cover.
64: Eric B. & Rakim: Paid in Full (design by Ron Contarsy)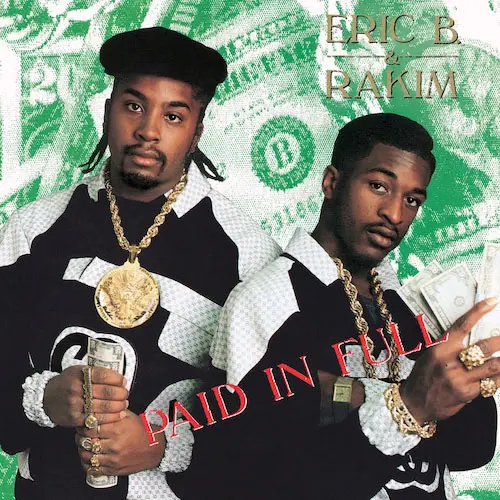 Between the rappers' Gucci-style outfits and the piles of money in the background, the cover for Eric B. and Rakim's sophomore album Paid in Full said it all about going bigtime in 1987 and is considered one of the greatest album covers in hip-hop.
63: Joy Division: Unknown Pleasures (design by Peter Saville)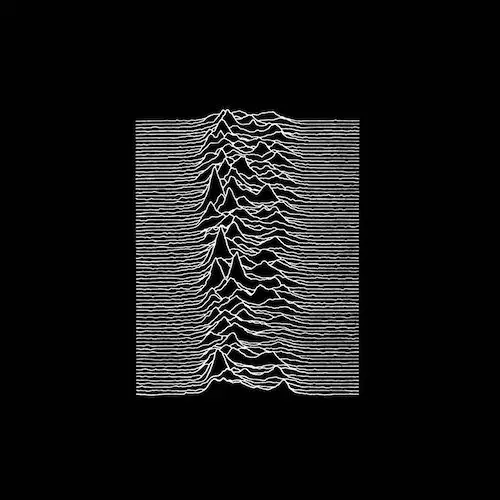 The cover of Joy Division's 1979 debut record is an actual depiction of radio waves. This stark black-and-white cover became so iconic that it's now worn proudly on T-shirts by teens who've never heard of the band.
62: Funkadelic: Maggot Brain (photo by Joel Brodsky, design by The Graffiteria/Paula Bisacca)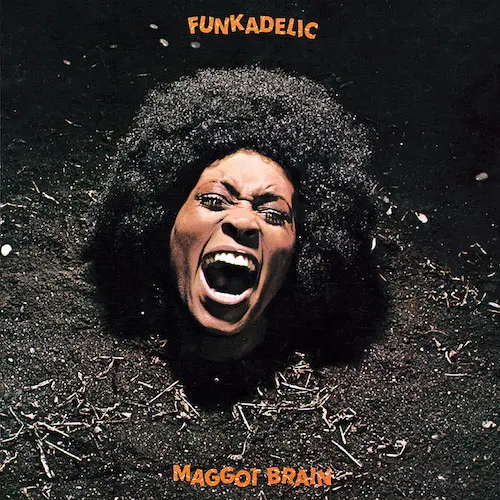 P-funk's wild fusion of funk, surrealism, and pop art extended beyond music, resulting in some of the most provocative LP covers of the era. Model Barbara Cheeseborough's screaming visage on the cover captured the swirling chaos of the 70s and searing funk-rock of Maggot Brain.
61: Family: Fearless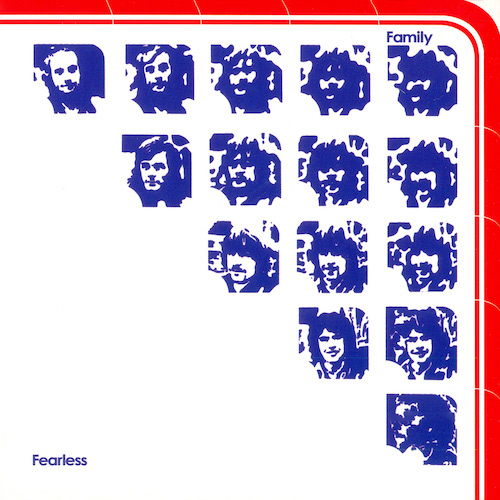 Ah, the days when bands had the money to carry out their wildest ideas. The cover for the British prog-rock outfit Family's 1971 album is a multi-foldout extravaganza and features an early computer graphic, adding the individual band photos to each other until they become the pretty blur at top right.
60: The Beatles: Meet the Beatles! (design by Robert Freeman)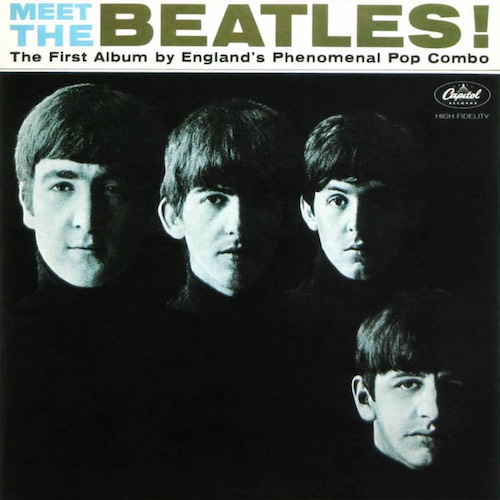 The somber, shadowed photo featured on both the US and UK album version of Meet The Beatles! was just the opposite of the grinning pic that everybody expected to see, and the first of many carry-overs from the Beatles' art-school days.
59: Pink Floyd: Ummagumma (design by Hipgnosis)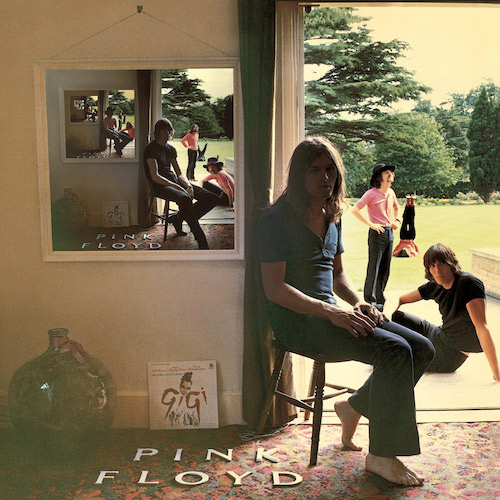 Most of Pink Floyd's covers would be in the running for a list of the greatest album covers, but we wanted to highlight something that wasn't Dark Side of the Moon. This burst of Storm Thorgerson / Hipgnosis imagination features four versions of the same photo (except that the band rotates one position in each), matching their sense of surrealism.
58: Metallica: …And Justice For All (design by Stephen Gorman)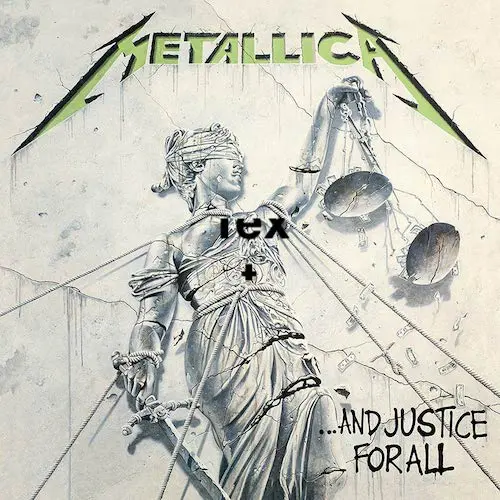 Metallica's trademark mix of shock value and social commentary had few better expressions than this image of a modern take on Lady Justice for their famous 1988 album cover to …And Justice For All.
57: The Mamas & The Papas: If You Can Believe Your Eyes and Ears (design by Guy Webster)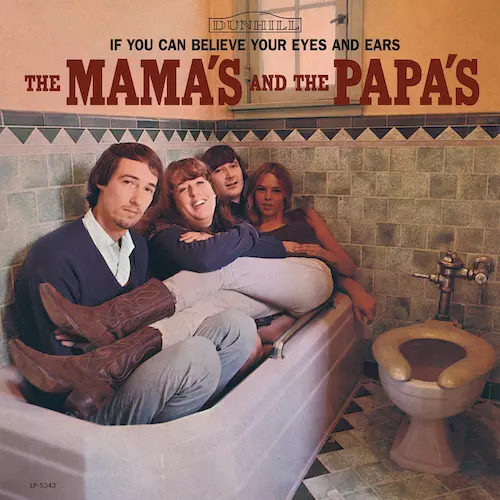 With all four bandmembers together in a bathtub, the cover said more about The Mamas & The Papas than what was probably intended. The toilet on the original cover of If You Can Believe Your Eyes and Ears also proved to be a no-no in 1966.
56: Madonna: Madonna (design by Carin Goldberg)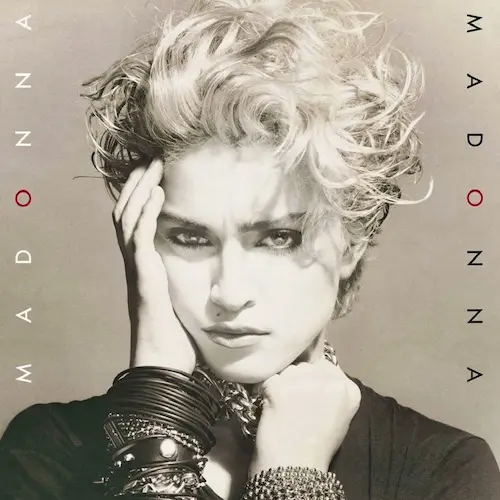 All of Madonna's album covers are striking in their own way, but there's something special about her 1983 self-titled debut. She looks like she can see everything that's going to happen to her in the next 40 years.
55: 10cc: Ten Out Of 10 (design by Hipgnosis)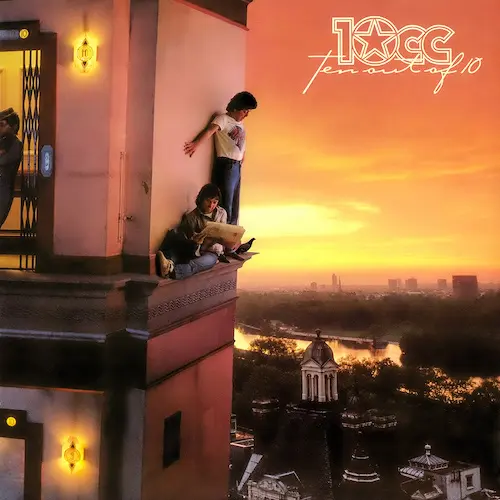 The cover for Ten Out Of 10 remains one of Hipgnosis' fiendishly clever 10cc covers and one of their more overlooked albums. Here they're on the 10th floor of a hotel standing at the precipice, and only one of the guys seems concerned about it.
54: Thelonious Monk: Underground (photo by Horn Grinner Studios; art direction/design: John Berg and Richard Mantel)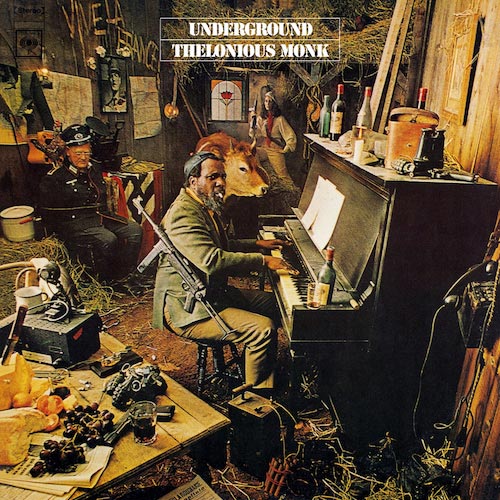 A nod to how Thelonious Monk must've felt as a pioneering jazz artist, Underground casts the pianist as a French Resistance fighter in WWII. Columbia Records art director John Berg was responsible for iconic covers like Bob Dylan's Greatest Hits and Bruce Springsteen's Born To Run, but this was likely one of his more expensive: They built an entire set, complete with costumed extras, to create Monk's arresting album cover.
53: Led Zeppelin: Led Zeppelin II (design by David Juniper)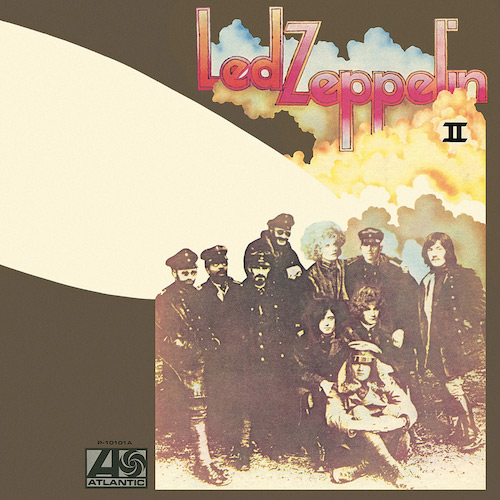 It was an art-school friend of Jimmy Page's who created this mythic cover by superimposing the bandmembers over a famous shot of WWI German fighter pilot the "Red Baron" and his crew. Many Americans wondered what Lucille Ball was doing there but it was actually French actress Delphine Seyrig.
52: The Small Faces: Ogden's Nut Gone Flake (design by Nick Tweddell and Pete Brown)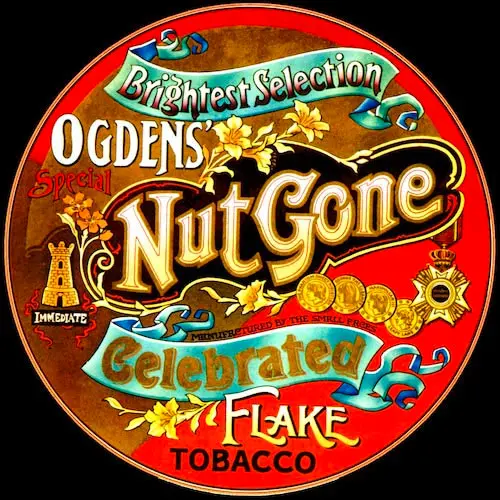 One of the first circular covers, the tobacco-tin design for this psychedelic gem stood out in the racks and prepared you for the cheerful surrealism of the album's main suite.
51: Dave Mason: Alone Together (design by Barry Feinstein and Tom Wilkes)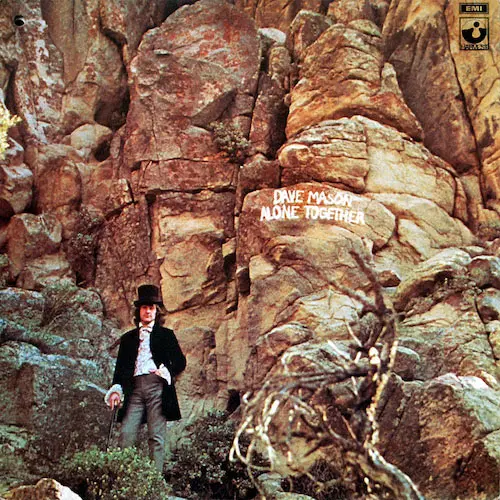 This album cover was more of a multimedia assemblage, incorporating the die-cut edges and the marble-swirled disc into the overall design and giving an instant visual image to the top-hatted Dave Mason.
50: Elton John: Don't Shoot Me I'm Only the Piano Player (design by David Larkham and Michael Ross)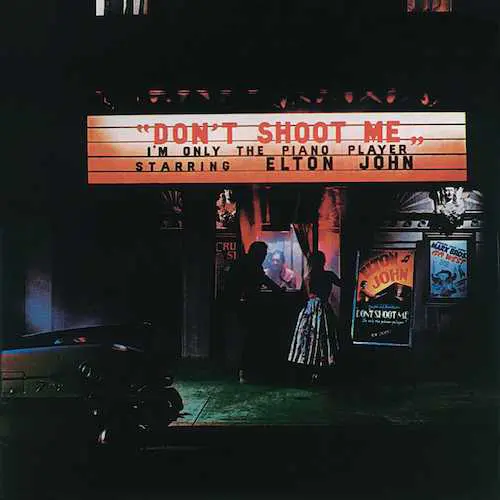 Some of Elton's greatest album covers were a bit splashy, others a little somber. The one for Don't Shoot Me I'm Only the Piano Player was just right, drawing from his soon-to-be-legendary love of movies.
49: Ian Dury: New Boots and Panties!! (design by Barney Bubbles)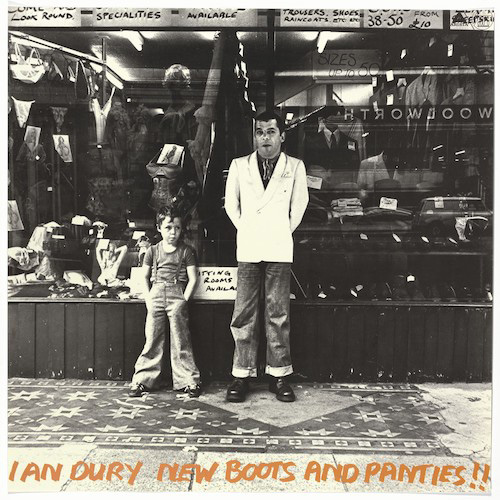 One of many great Stiff Records album covers, this caught Ian Dury's personality and stood in stark contrast to the elaborate sleeves on the market at that time. Barney Bubbles also did the handwritten notes, oft mistaken for Dury's.
48: Dave Brubeck: Time Out (cover by Neil Fujita)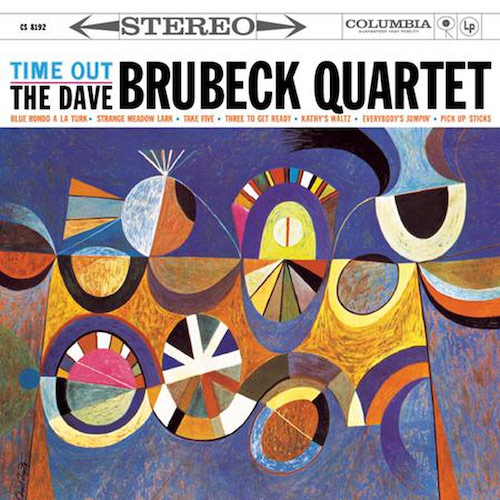 Dave Brubeck's 1959 album Time Out is likely the most famous use of pop art on a jazz cover. In this case, the interlocking geometric shapes are a visual answer to the album's innovative time signatures.
47: Wendy Carlos: Switched-On Bach (design by Chika Azuma)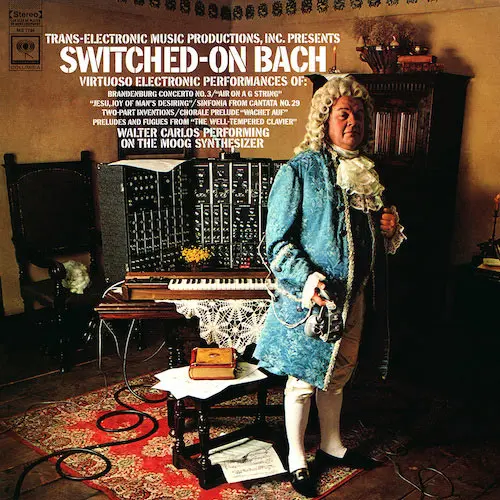 Sporting a photo of JS Bach with a Moog synthesizer, Wendy Carlos' pioneering electronic album Switched-On Bach was unlike anything people had seen (or heard) before in 1968. As the first classical album to go platinum in America, Carlos helped to bring Bach… to the future. Raise your hand if you also thought the cat was a head of lettuce.
46: Pink Floyd: Animals (design by Hipgnosis)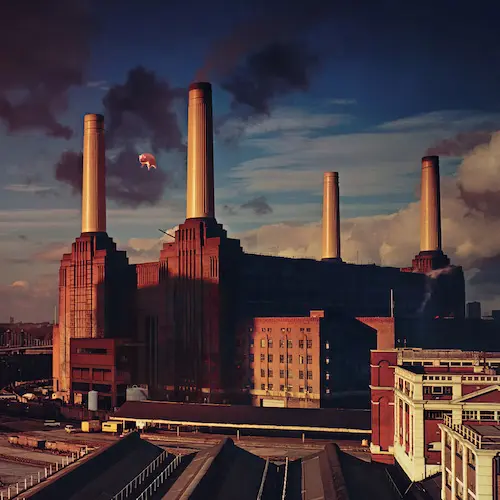 Not every band would fly a pig over Battersea Power Station, but few other bands would make an album that absolutely called for it.
45: Hüsker Dü: Warehouse: Songs and Stories (design by Daniel Corrigan, Hüsker Dü)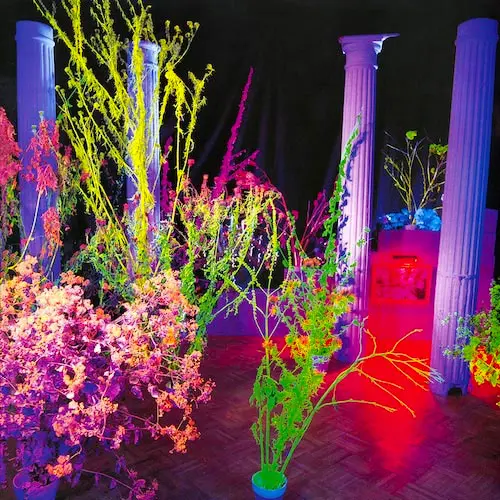 The album cover for Hüsker Dü's final studio album is one of those cases where a cover is exactly like the album: vivid, colorful and jarring in a welcoming way.
44: Chelsea Wolfe: Hiss Spun (design by John Crawford)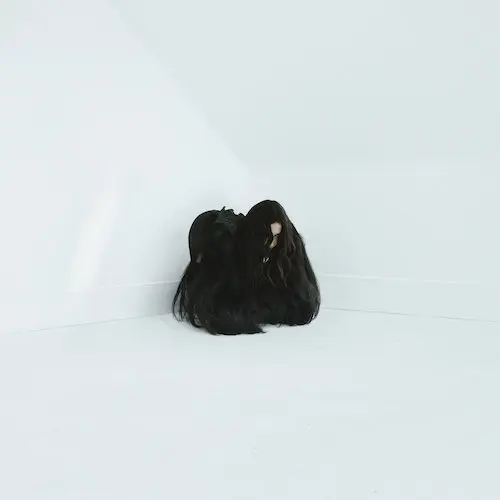 Like all goth-influenced artists, Chelsea Wolfe has a strong sense of the dramatic. The coiled-up body on the cover of her 2017 album embodies all the personal changes the songs deal with.
43: Blondie: Parallel Lines (design by Ramey Communications)
The great thing about the famous Blondie Parallel Lines album cover isn't just the black-and-white composition but the way Debbie Harry (the only one not smiling) exudes power, while all the guys look a bit goofy.
42: Utopia: Swing to the Right (design by John Wagman)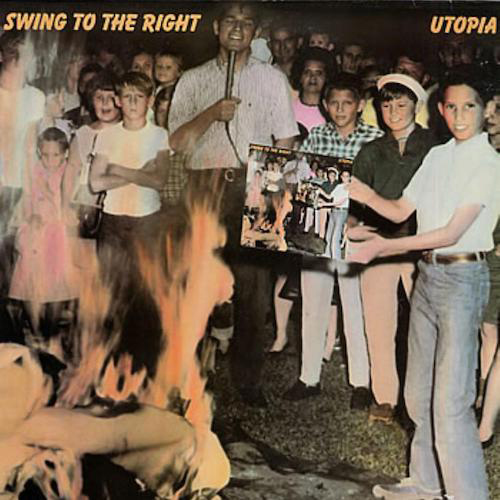 This Reagan-era concept album makes its visual point by using a photo of Beatles records being burned that followed John Lennon's "more popular than Jesus" remarks. But in this case, the photo is a Mobius strip, and the album they're burning is the very one they're standing in.
41: Taylor Swift: 1989 (design by Austin Hale and Amy Fucci)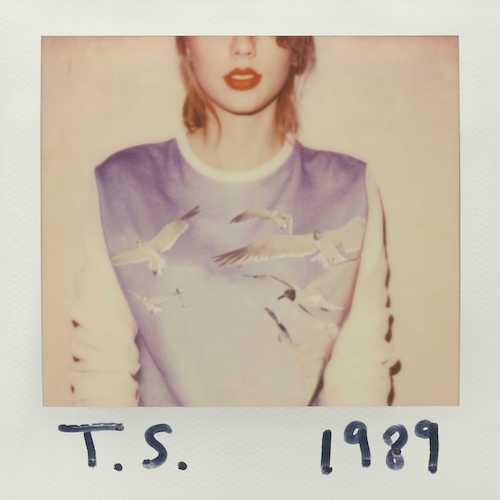 On a throwback-themed album, Taylor Swift presents an old Polaroid of herself, but incomplete and out of focus. The mysterious image on 1989's cover was an easy one for her fans to copy, and they did.
40: Humble Pie: Rock On (design by John Kelly)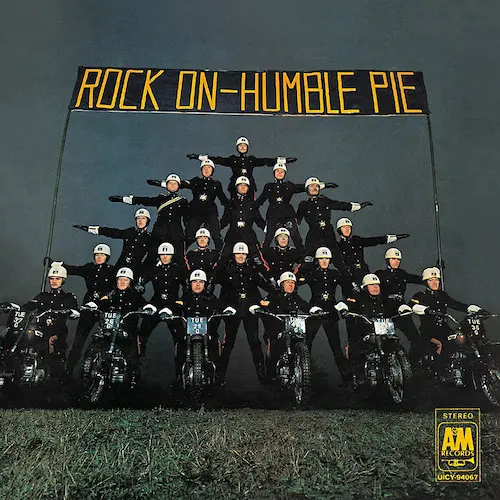 Why in the world did Humble Pie get a bunch of policemen to form a human pyramid? Because they could, of course.
39: The Rascals: Once Upon a Dream (design by Dino Danelli)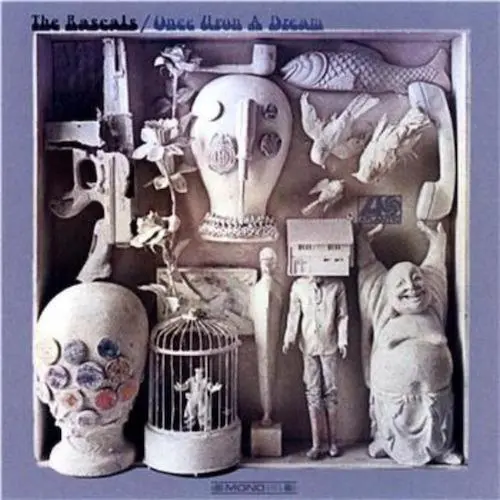 One of the many imaginative trips from the late 60s, this assemblage – by the band's drummer – represents various personal dreams of the band members.
38: PJ Harvey: To Bring You My Love (design by Valerie Phillips)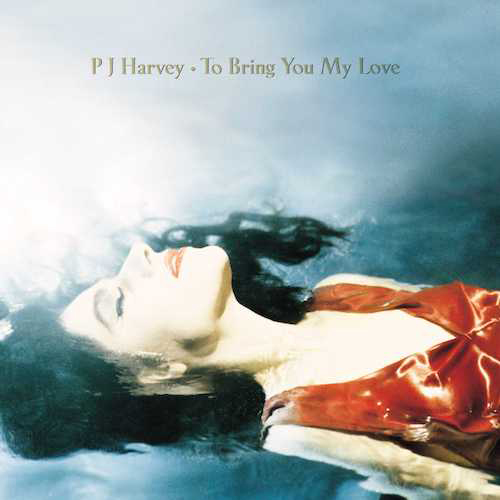 It may be a more glamorous cover after her first two, but this photo of PJ Harvey – in which she could easily be mistaken for Shakespeare's Ophelia – implied that a newer, softer image comes at a cost.
37: Oasis: Definitely Maybe (design by Brian Cannon)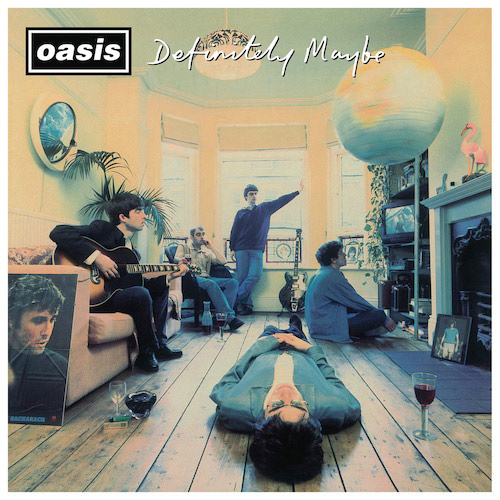 Their debut album pictured Oasis in the world's coolest crash pad, showing every band of the era how it ought to be living.
36: Grace Jones: Island Life (design by Jean-Paul Goude)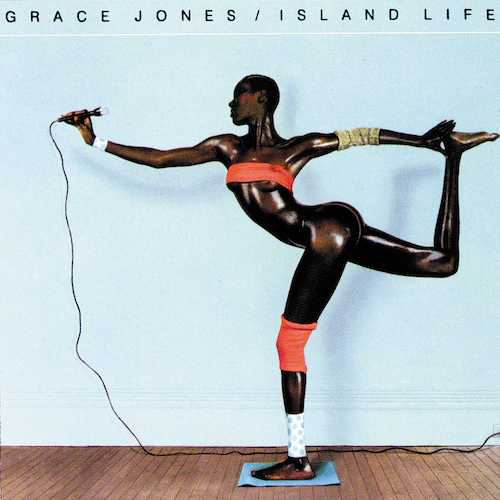 Graphic designer and art director Jean-Paul Goude met his match, and his muse, with Grace Jones. Goude's visual re-imagining of the androgynous singer led to some of the best album covers in music history, from Nightclubbing to Slave to the Rhythm and the arabesque grandeur of Island Life. "It looked right to me and how I felt," said Jones. "Athletic, artistic, and alien."
35: A Tribe Called Quest: Midnight Marauders (photo by Terrence A Reese, design by Nick Gamma)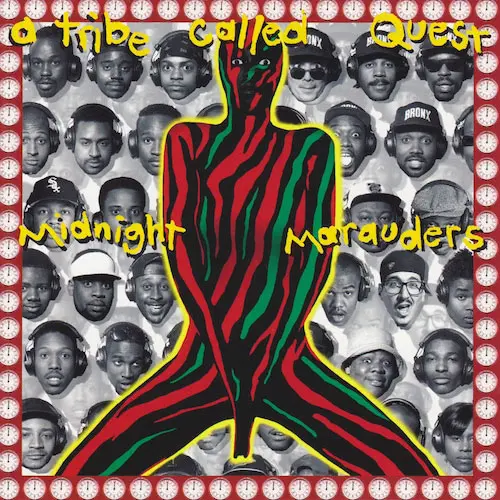 Like a proto XXL "Freshman Class", the three alternate covers of A Tribe Call Quest's classic third album Midnight Marauders featured a collage of 71 hip-hop personalities from Afrika Bambaataa to the Beastie Boys, like the Sgt Pepper of hip-hop. Concepted by Q-Tip, the Afrocentric cover came to fruition with the help of Nick Gamma, the former art director at Jive Records.
34: Fleetwood Mac: Rumours (design by Desmond Strobel)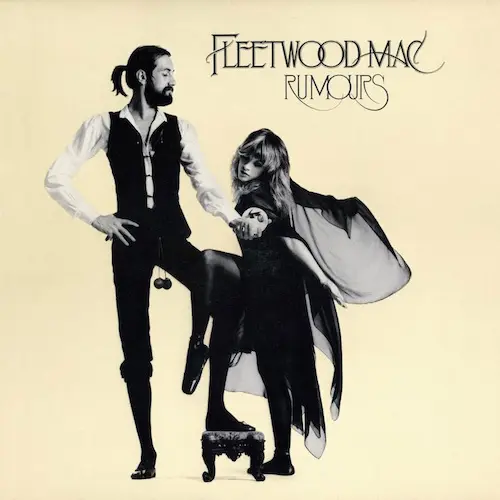 Stevie Nicks and Mick Fleetwood looked impeccably stylish doing whatever it was they were doing on the famous Rumours album cover. It's fair that the cover was a little mysterious since the songs revealed everything else.
33: Steely Dan: Pretzel Logic (design by Raeanne Rubenstein)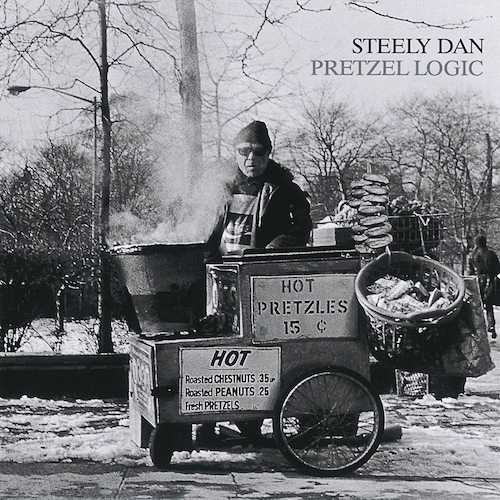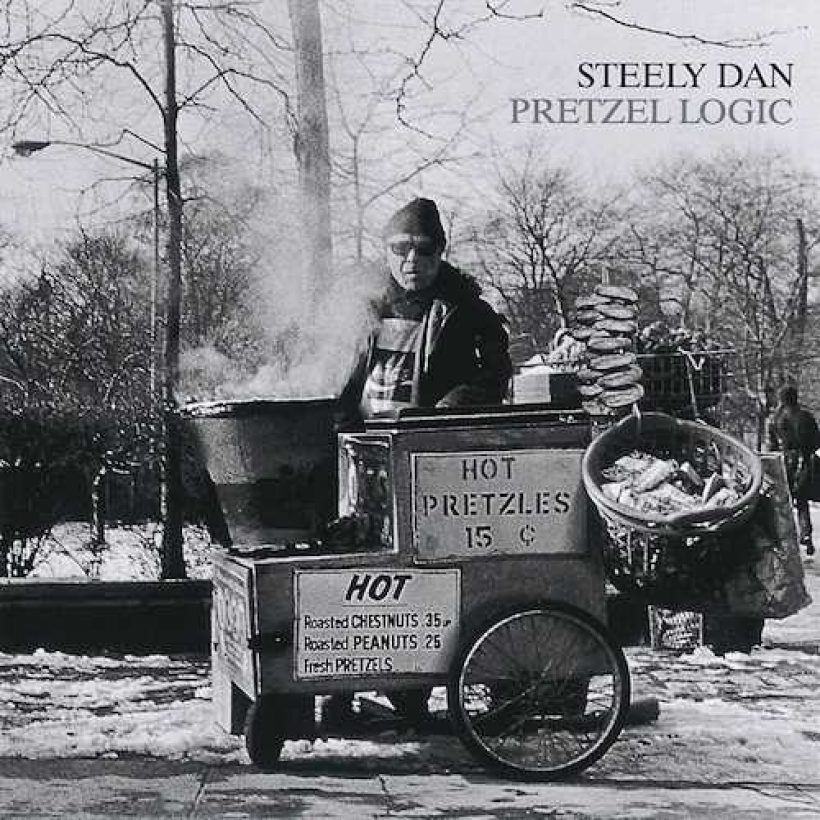 Though Steely Dan was long associated with Los Angeles, the cover for Pretzel Logic (actually shot at Fifth Avenue and 79th Street) looks, feels, and tastes like New York.
32: Smashing Pumpkins: Adore (design by Yelena Yemchuk)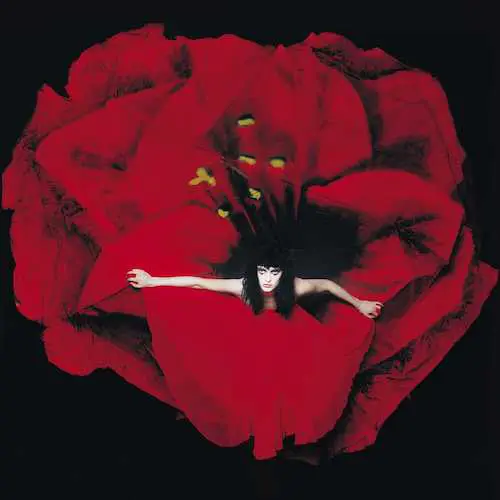 Smashing Pumpkins' album covers were often softer and prettier than the music, but this cover (created by Billy Corgan's then-girlfriend) is the perfect translation of the obsessively romantic theme of Adore.
31: Ohio Players: Climax (design by Joel Brodsky)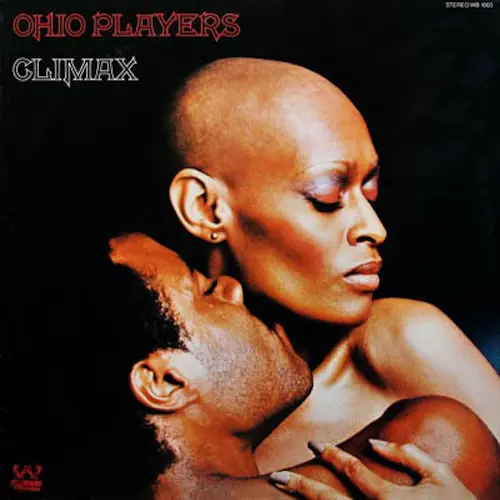 All the Ohio Players covers were legendary, and the early Westbound ones were considerably more daring than the hit-era ones for Mercury. As the band often claimed, fewer people would have bought the albums if they'd put themselves on the covers.
30: The Louvin Brothers: Satan is Real (design by Ira Louvin)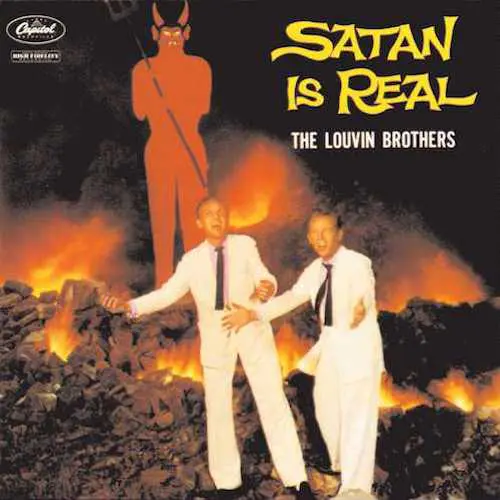 Modern death metal bands got nothing on country duo The Louvin Brothers, who went to the inferno in 1959 and looked great in white suits while doing it.
29: David Bowie: Heroes (design by Masayoshi Sukita)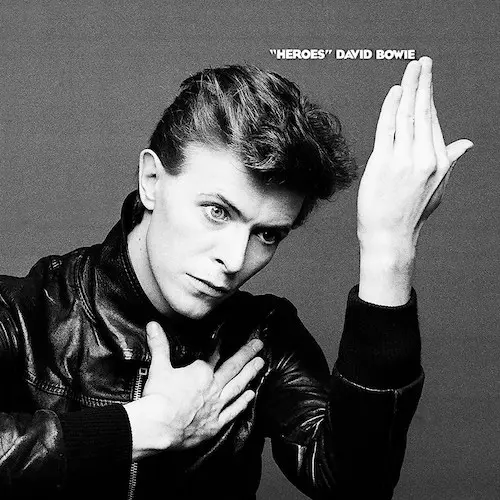 David Bowie has at least five of the most iconic album covers of all time. From the lightning bolt on Aladdin Sane to Ziggy Stardust, it's hard to pick. But the sublime strangeness of this David Bowie photo tells you everything you need to know about the creative madness of his Berlin period. The cover was memorably defaced by Bowie himself decades later.
28: Kate Bush: The Kick Inside (design by Jay Myrdal)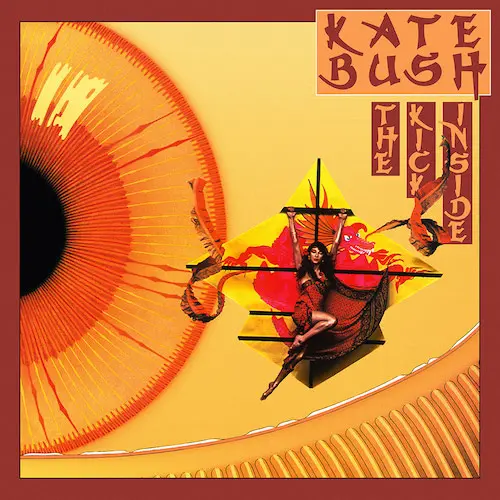 The more commonly known US cover is nice enough but makes it look like a conventional singer-songwriter album and Kate Bush is anything but. We're referring to the original UK "kite" cover that introduced the strangeness and sensuality that Bush was all about.
27: Janelle Monáe: Dirty Computer (design by Joe Perez )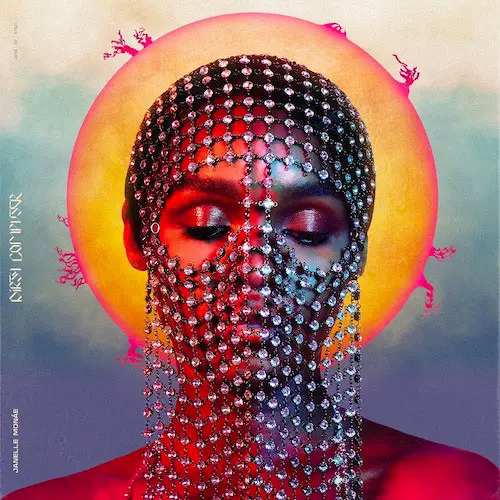 The perfect cover for a cool, sensual and futuristic concept album, this captures Janelle Monáe's depth and mystery and is a beautiful piece of art in its own right.
26: Miles Davis: Bitches Brew (design by Mati Klarwein)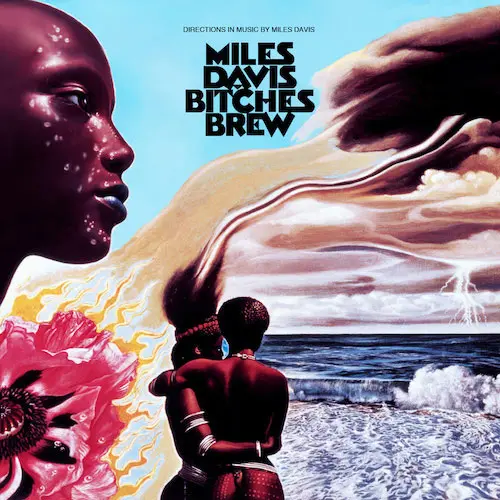 Since Miles Davis' Bitches Brew sounded like no other previous jazz albums, it couldn't look like one either. It took a German painter schooled in surrealism to create its mix of African folk art and psychedelia.
25: David Bowie: The Next Day (design by Jonathan Barnbrook)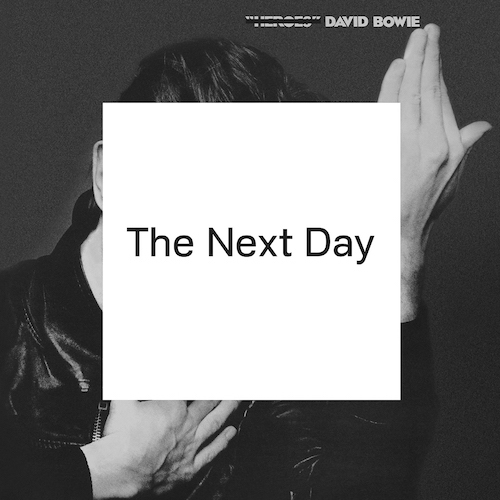 Every fan did an immediate double-take when they saw Bowie's act of self-sabotage here. By defacing the Heroes cover, Bowie found the most dramatic way of saying "that was then, this is now".
24: Jethro Tull: Thick as a Brick (design by Roy Eldridge)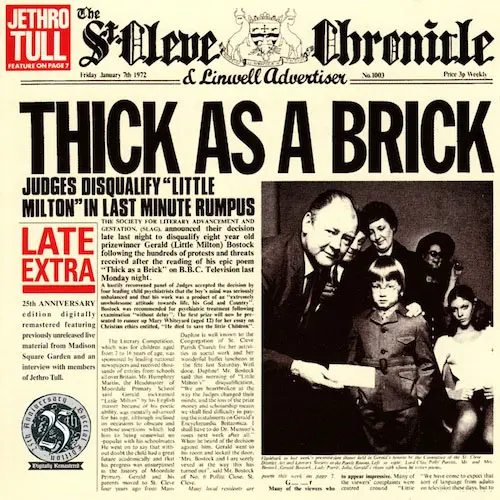 Largely written by bandmembers Ian Anderson, John Evan, and Jeffrey Hammond-Hammond (with help from Chrysalis staffer and former journalist Roy Eldridge), the famous newspaper cover of Thick as a Brick is full of cross-references and cerebral wit – just like the music – and Anderson said it took just as much work.
23: Nirvana: Nevermind (design by Robert Fisher)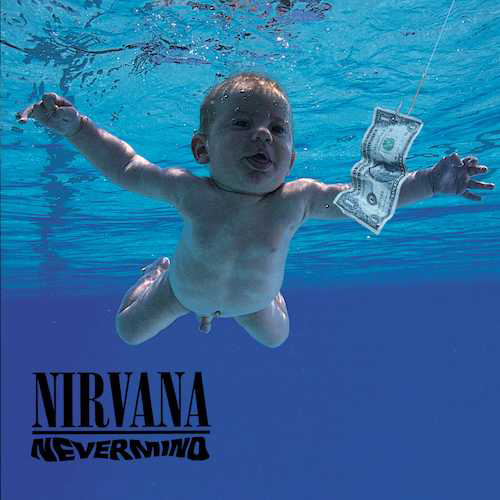 The image of a baby grasping at a dollar bill became one of grunge's coolest and most enduring symbols, an album cover that captured the attitude of Nevermind and the era. The baby in question, Spencer Elden, even recreated the photo 25 years later.
22: The Who: Who's Next (design by Ethan Russell)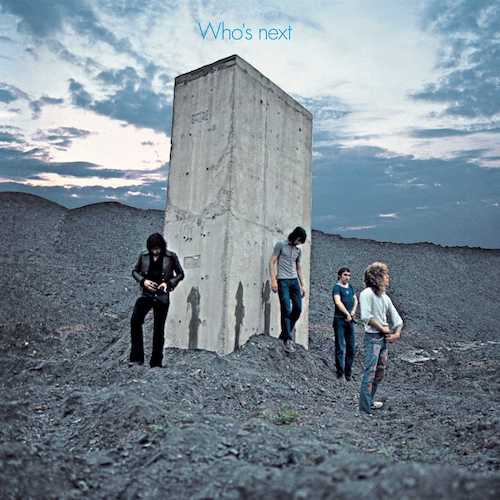 The iconic cover for Who's Next worked on two levels: first as a futuristic image of The Who against a monolith; and second, when you noticed their zippers and realized what the guys had been doing.
21: Uriah Heep: The Magician's Birthday (design by Roger Dean)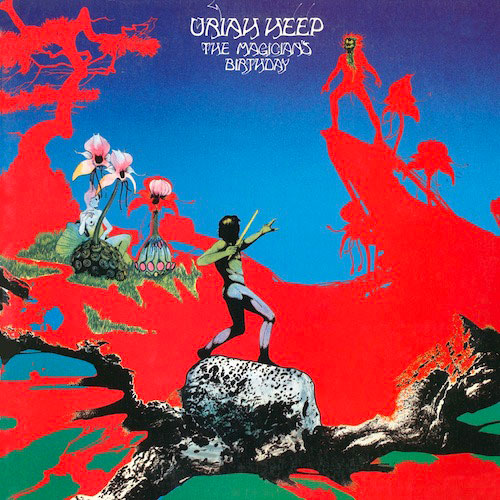 This cover is Roger Dean at his most vivid. When you walked into a record store, you could see this album clear across the room.
20: Cream: Disraeli Gears (cover by Martin Sharp)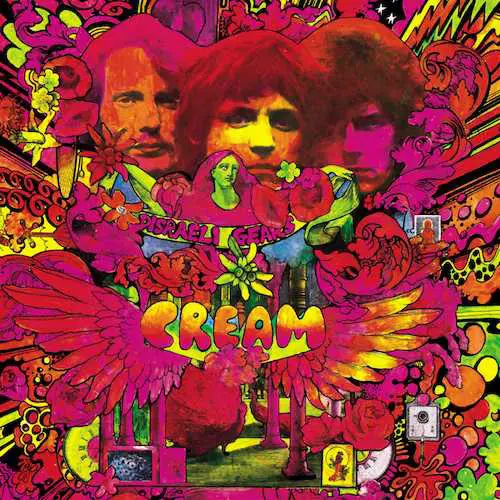 Psychedelic album covers were an art form in themselves, and the explosion of color (with the band looking suitably avuncular) made Cream's Disraeli Gears one of the definitive ones. The designer also wrote one of the album's most vivid lyrics on "Tales of Brave Ulysses."
19: Santana: Lotus (design by Tadanori Yokoo)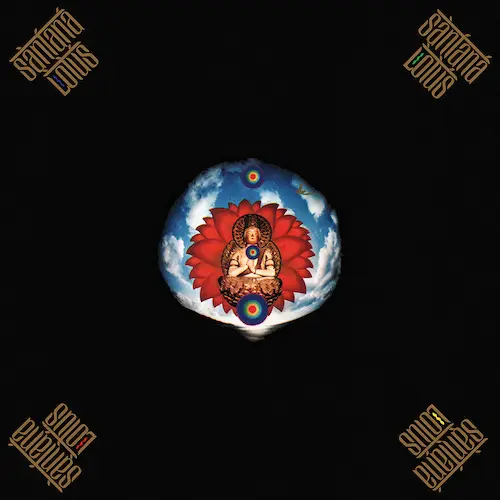 You don't necessarily get a thing of rare beauty when you load a cover with as many fold-out panels and elaborate paintings as an 11-inch disc can hold, but Santana certainly did in this case, thanks to famed Japanese designer Tadanori Yokoo. Recorded live during Santana's performances in Osaka, Japan, the full sleeve art is an amalgamation of Buddhist and Christian imagery, along with Yokoo's signature pop art style.
18: 10cc: How Dare You! (design by Hipgnosis)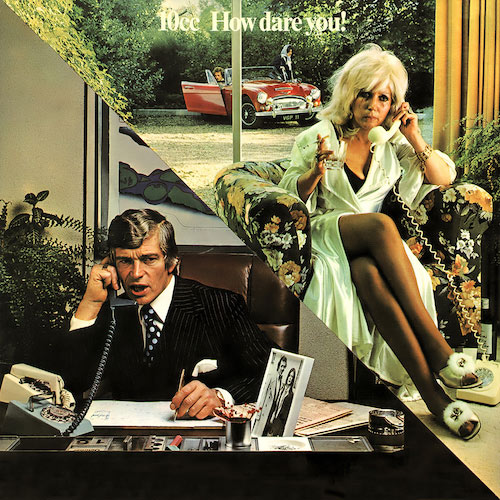 The ubiquitous Hipgnosis team outdid itself with this ultra-clever 10cc sleeve, which is not only inspired by one of the songs (the phone sex-themed "Don't Hang Up") but is full of hidden gags, with the same people turning up in each of the four main photos.
17: XTC: Go 2 (design by Hipgnosis)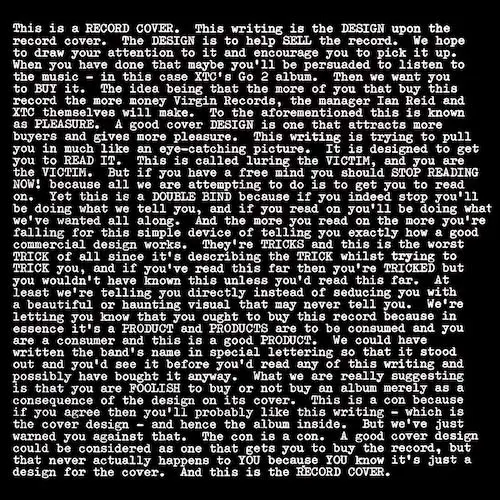 Another Hipgnosis job, the famous album cover for XTC's Go 2 boasts a dense block of typed copy that taunts and messes with the album buyer's head. No wonder the clever lads in XTC loved it.
16: Bruce Springsteen: Born to Run (design by Eric Meola)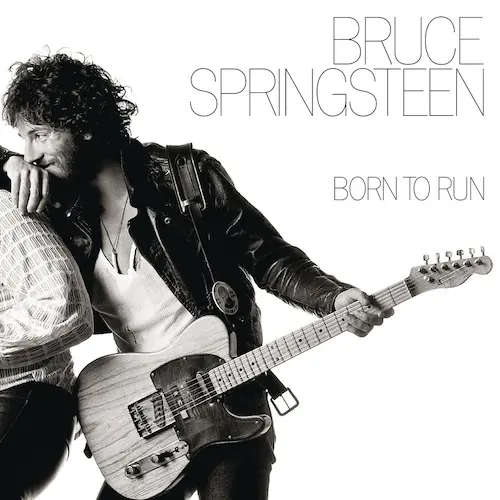 It's hard to pick one Bruce Springsteen cover, when so many have ascended to iconic status. It could have just as easily been Born in the USA, with its Annie Liebovitz photo and Bruce in a white t-shirt and blue jeans in front of an American flag. We decided to go instead with this kinetic photo that captured the camaraderie of the band and the sense of rock'n'roll mission. While the album made an instant star out of Springsteen, the cover did the same for E Street Band's sax man Clarence Clemons.
15: Ramones: Ramones (design by Roberta Bayley)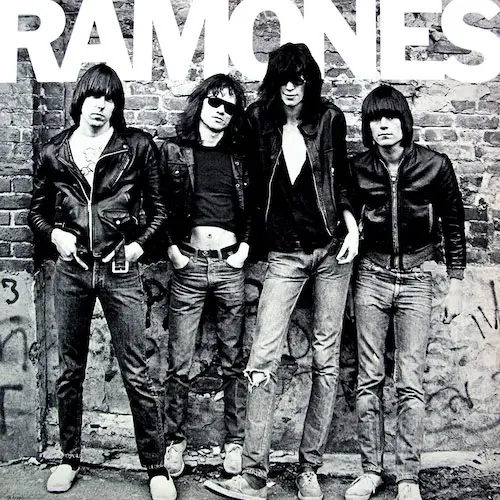 The cover of The Ramone's 1976 self-titled debut is pure punk rock in all its black-and-white grittiness. A good cover became a great one the moment when a bored Johnny Ramone decided to give the photographer the finger.
14: Pixies: Surfer Rosa (design by Vaughan Oliver)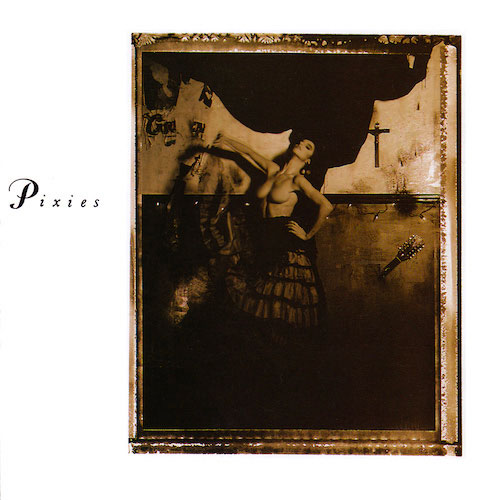 The Pixies' debut cover is sexy, sinister, and full of secret meanings, starting with a vintage-looking softcore photo that was staged for the cover shoot.
13: Yes: Relayer (design by Roger Dean)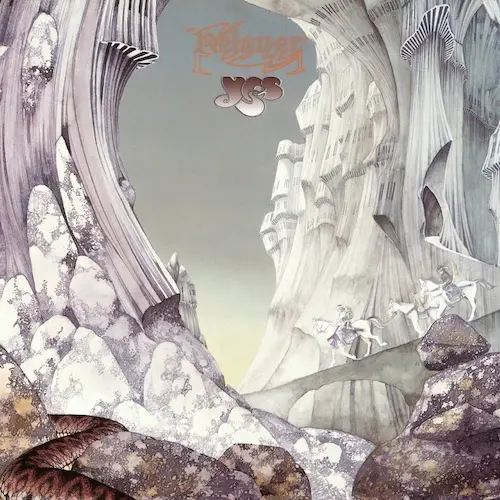 Roger Dean's fantasy paintings became as much a part of prog-rock iconography as the music. He fittingly put his coolest album cover on Yes' most creative album, an icy winterscape that illuminates the album's war-and-peace theme.
12: Frank Sinatra: Come Fly With Me (design by Jon Jonson)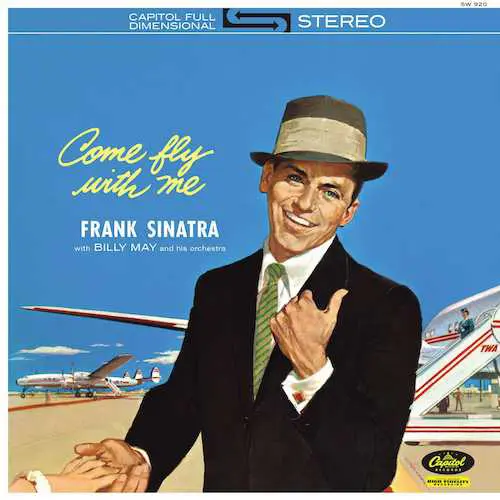 Each one of Sinatra's Capitol-era album covers was cool and classic in its own way, from the lonely scenes on the ballad albums to the visual swagger on the swingers. The cover of Come Fly With Me caught both Sinatra's natural charisma and the allure of the jet-set era.
11: Patti Smith: Horses (design by Robert Mapplethorpe)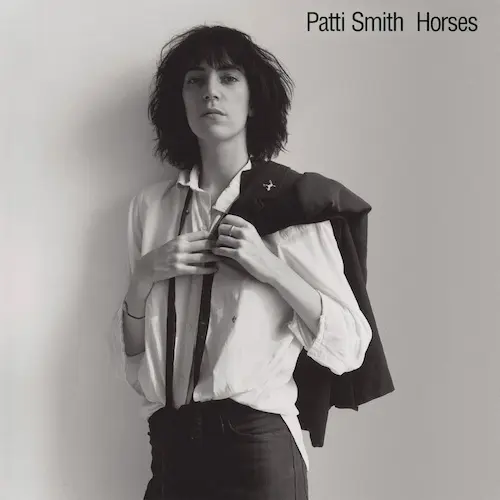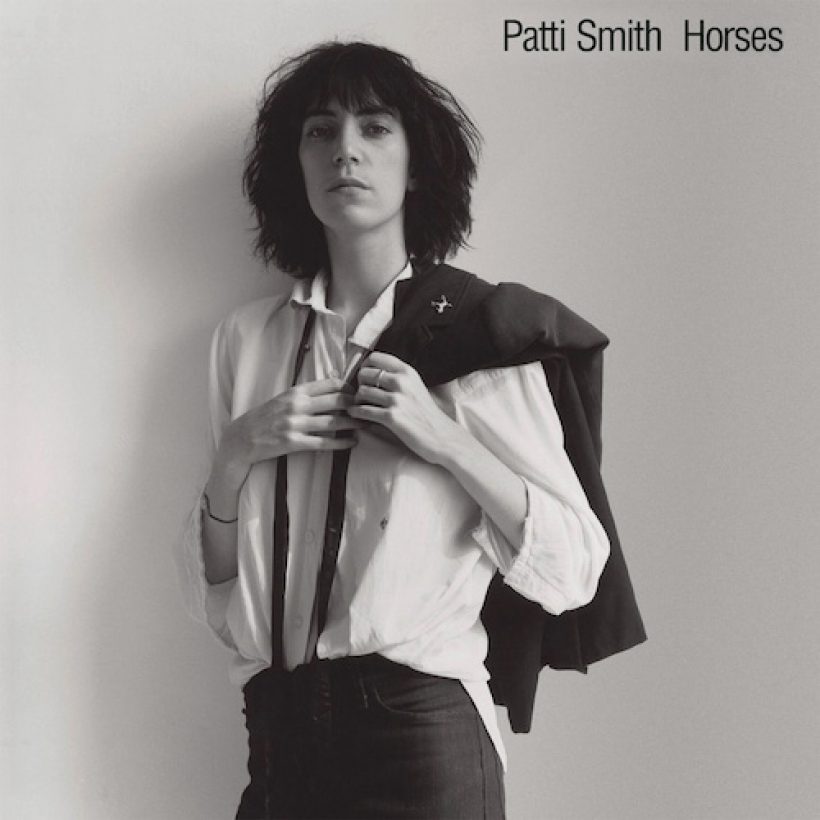 If Horses wasn't enough to make Patti Smith an instant icon of bohemian cool, the Robert Mapplethorpe album cover certainly was. Nobody ever slung a jacket over their shoulder that well.
10: Talking Heads: Little Creatures (design by Howard Finster)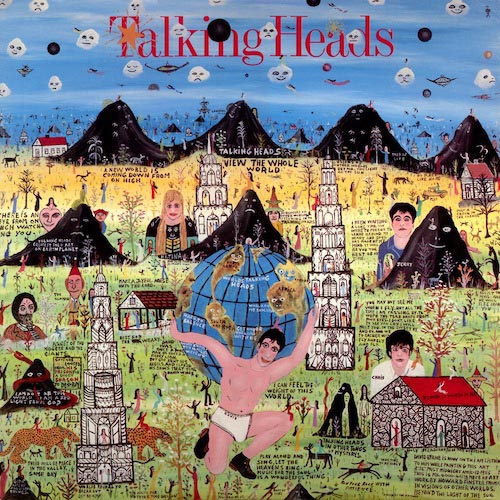 Howard Finster's uniquely Southern folk art was a perfect match for Talking Heads' back-to-roots album (and for R.E.M.'s Reckoning around the same time). While some of Finster's work had a darker streak, for this album he appropriately chose sunshine and wonderment.
9: John Coltrane: Blue Train (design by Reid Miles, photo by  Francis Wolff)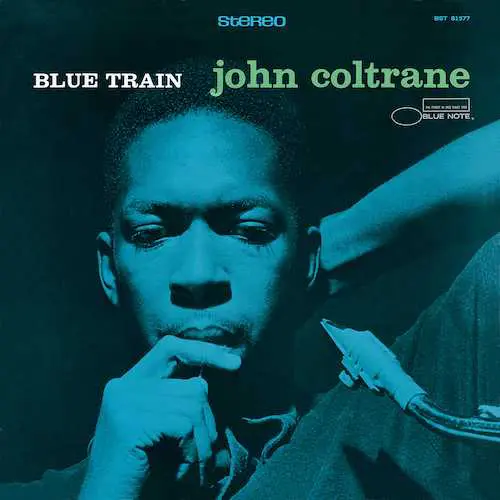 Most of the classic Blue Note covers were full of bright graphics and exuberant photos (and lots of exclamation marks!). Not so with John Coltrane's Blue Train, whose cool album cover photo and mood lighting marked it as a work to take seriously.
8: Herb Alpert & the Tijuana Brass: Whipped Cream & Other Delights (design by Peter Whorf Graphics)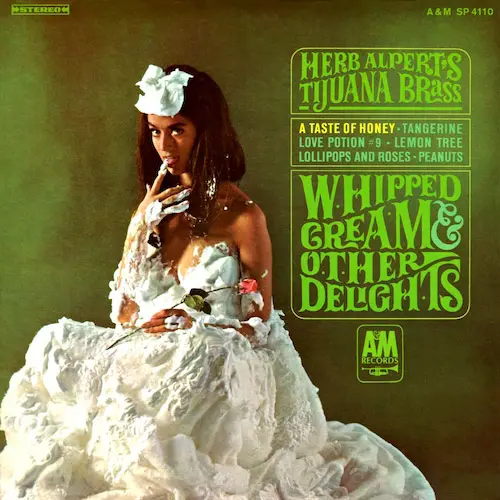 This iconic album cover said it all about coy mid-60s sexuality, bachelor-pad style. Despite its daring appearance, if you looked closely, the whipped-cream clad model was actually wearing a wedding dress.
7: Kendrick Lamar: To Pimp A Butterfly (photo by Denis Rouvre, design by Kendrick Lamar and Dave Free)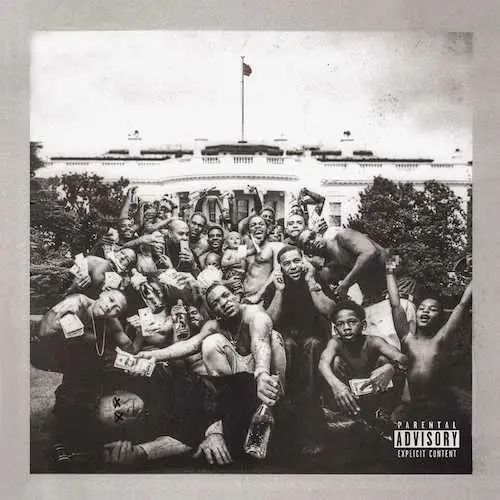 Finding album art that captured the genre-pushing ambition of To Pimp A Butterfly was a tall order, but Kendrick Lamar and TDE were up to the task, as K dot assembled his hometown crew for a victorious party on the White House lawn, stomping on the symbol of a weaponized criminal justice system.
6: The Rolling Stones: Let It Bleed (design by Robert Brownjohn)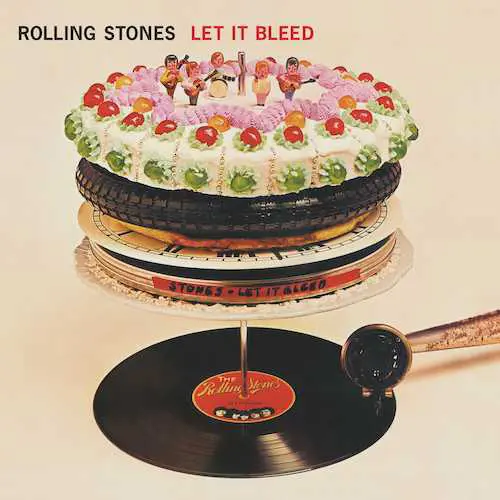 The Rolling Stones always had cool, attention-grabbing album covers. But while Sticky Fingers has a great story, Let It Bleed was equally unique and surreal. Taking its inspiration from the album's original title Automatic Changer, the front has the album on a turntable stacked with all sorts of other things. We assume the mess on the backside happened after someone pressed "start."
5: Big Brother & the Holding Company: Cheap Thrills (design by R. Crumb)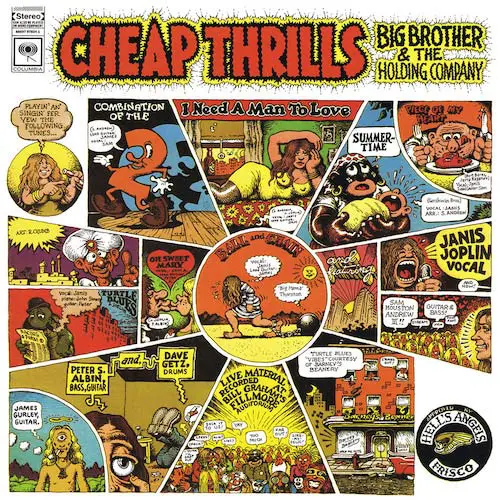 Arguably the coolest 60s album cover of all, the art for Big Brother & the Holding Company's sophomore record was also most people's introduction to the style of underground comic art perfected by R. Crumb. This style of art would be associated with psychedelic music from here on out, though Crumb was a bit anti-hippie himself.
4: The Beatles: Sgt. Pepper's Lonely Hearts Club Band (design by Peter Blake)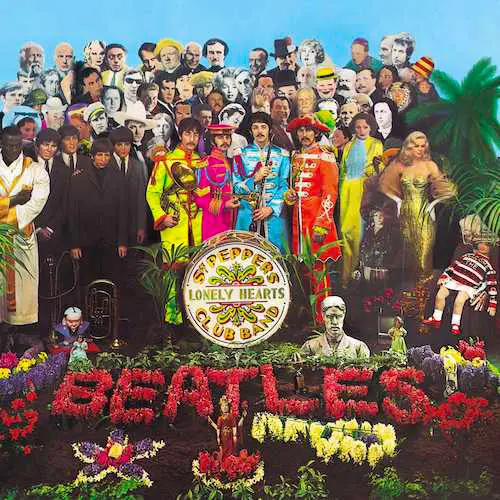 Peter Blake's pop-art assemblage on Sgt. Pepper's famous album changed record covers forever, and kept many of us occupied for weeks trying to identify everybody at the ceremony.
3: Elvis Presley: Elvis Presley (design by Robertson & Fresch)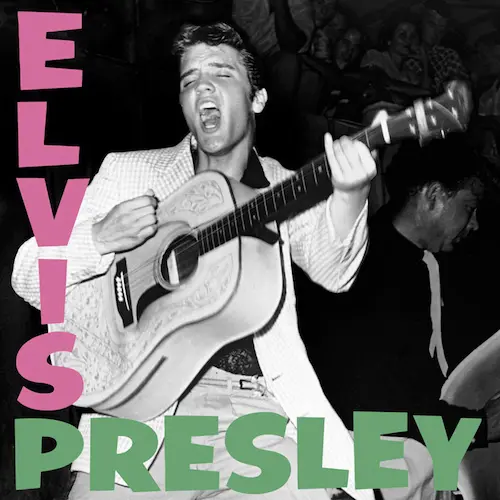 RCA wasted no time in cleaning up Elvis, who'd look completely respectable on all future albums. Meanwhile, his debut allowed him to look like the crazed hillbilly everyone's parents feared he was, captured in mid-song at the Fort Homer Hesterly Armory in Tampa, Florida. Which of course leads us to…
2: The Clash: London Calling (photo by Pennie Smith, design by Ray Lowry)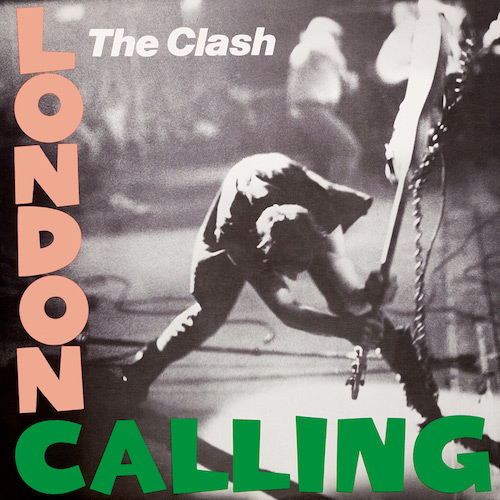 A rare case where a parody (of the above Elvis cover) becomes a work of art in itself. The effortlessly cool album cover image of bassist Paul Simonon smashing his guitar practically screams rock'n'roll, just like the music inside.
1: The Beastie Boys: Paul's Boutique (design by Nathaniel Hornblower/Jeremy Shatan)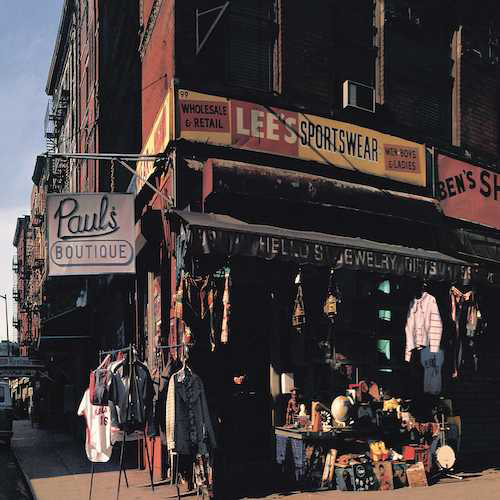 This beautiful, panoramic view of Ludlow Street in NYC on the album cover of Paul's Boutique did everything possible to put you right into the Beastie Boys' world, making it look both funky and inviting. It also made it essential to own the original, fold-out vinyl.
Looking for more? Discover the worst album covers of all time.