100 Of The Best 60s Songs: Classic Tunes From A Decade That Changed Music Forever
This list of the best songs of the 60s celebrates wild and far-ranging sounds from all around the world.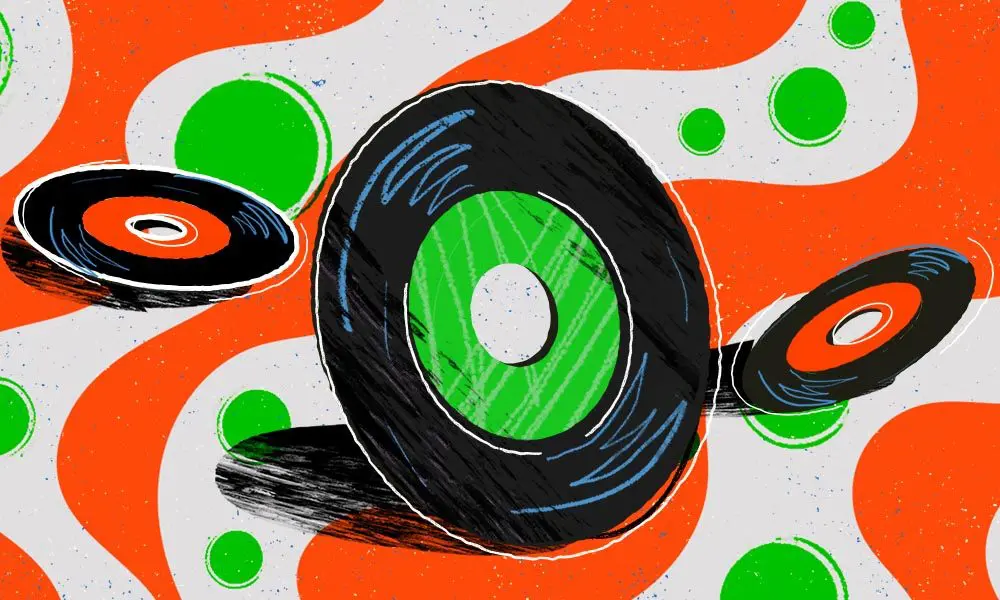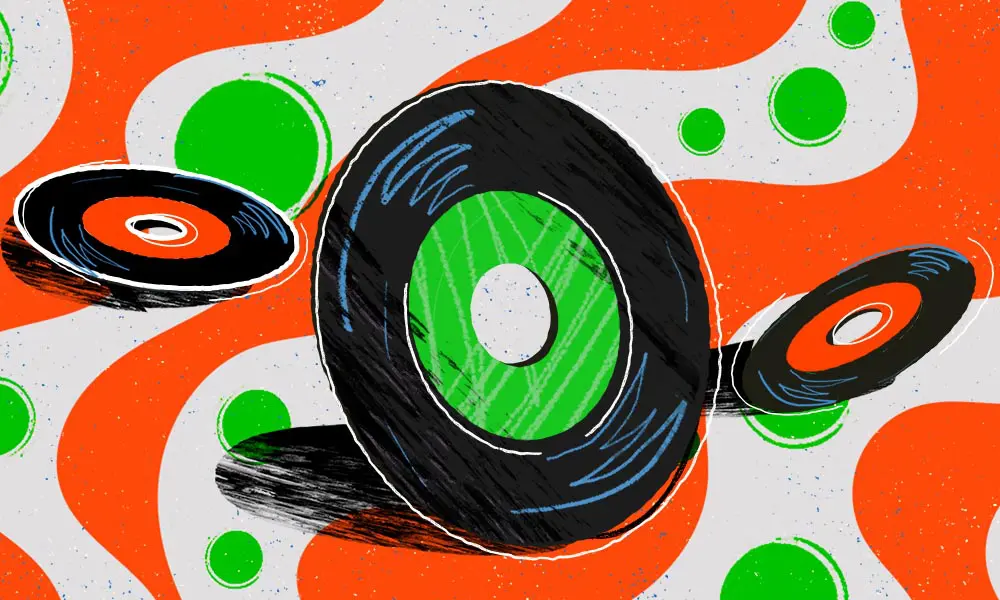 The best songs of the 60s? Surely an impossible task. And it is. So we'll say at the beginning that this list doesn't purport to be the definitive top 100 songs of the 60s. Instead, what we're hoping to provide is a window into a decade that changed music forever and a pathway for future discovery.
Two important things that are worth mentioning. The first: We wanted each song we included to have some sort of popular impact, either in the decade it was released (or importance in the following decades). That means most of the jazz you'll find on this list hit the Billboard charts. The second: We've only allowed one song per artist in an effort to pay tribute to as many folks as possible.
With that preamble out of the way, enjoy the list!
Looking to explore some of our best songs of the 60s? Check out our two playlists on Spotify: Volume 1 and Volume 2.
100: Roger Miller – King of the Road (1965)
Roger Miller's "King of the Road" shines a light on the traveling man. The track, a delightful country-pop crossover, tells the story of a nomadic hobo, untethered from all obligations and material goods. The song's most famous line, "I'm a man of means, by no means, king of the road" was bitingly cynical, reveling in the freedom of refusing to conform to societal norms. The smooth-as-whiskey melody and straightforward instrumentation has made it a reliable cover for country stars and rock bands alike, with artists as diverse as Glen Campbell and Reverend Horton Heat covering the tune. The song's stripped-down style allows for many different interpretations, but it's Miller's original, built around the singer's charmingly beautiful voice, that remains the definitive "King of the Road."
99: Georgie Fame & The Blue Flames – Yeh, Yeh (1964)
Georgie Fame and his band, The Blue Flames, found the perfect intersection of pop, jazz, and R&B. Audiences agreed. The group's version of "Yeh Yeh," topped the Beatles' "I Feel Fine" on the UK chart, ending a five-week run from the Liverpool chaps. Shortly after topping the UK charts, "Yeh, Yeh" reached #21 on the Billboard Pop charts, proving that the song was more than a UK wonder. The band truly came into their own once Fame ditched his piano for a Hammond organ, a decision that was directly inspired by Booker T. & The M.G.'s "Green Onions."
98: Jackie Wilson – (Your Love Keeps Lifting Me) Higher and Higher (1967)
The instrumentation for Jackie Wilson's "(Your Love Keeps Lifting Me) Higher and Higher" is as crisp as it gets. The bass sounds like it was recorded in a hermetically sealed vacuum, while the iconic conga groove pops without a crinkle or crack. All Wilson had to do was show up. And show up he did. The instrumental for the 1967 hit was written by Gary Jackson, Raynard Miner, and Carl Smith. The song was first offered to The Dells, but was never released. Wilson came in, and originally sang the tune as a ballad. It wasn't until he reframed his performance as the uptempo, soul-charge you hear today that the song was deemed fit for release and became a 60s classic.
97: Roy Orbison – Crying (1961)
Roy Orbison had plenty of 60s hits to choose from, including "Oh, Pretty Woman" But we opted for "Crying," which begins with a seminal line, familiar to those even who have never heard the song: "I was alright for a while, I could smile for a while." The song is Orbison at his most vulnerable, admitting that the feelings hidden from a former partner are ones of heartbreak and regret. The song blends a traditional rock ballad with orchestral strings and a propulsive timpani that blends symphonic percussion with the soundtracks of Wild West films. The song dominated 1961, claiming residence at the top of the charts, only kept from number one on the Billboard list because of an artist named Ray Charles and some song called "Hit The Road Jack." Alongside Charles, Orbison was ushering rock 'n' roll and R&B into a modern iteration, blending soaring melodies with epic compositions and a relatability in lyrics that helped future stars break through to the mainstream.
96: Russell Morris – The Real Thing (1969)
Written by Johnny Young and produced by Ian "Molly" Meldrum, "The Real Thing" was initially envisioned as a soft-rock ballad in a similar vein as The Beatles' "Strawberry Fields Forever." But the demo was superseded by Meldrum's expansive vision, and "The Real Thing" became one of the first studio masterpieces of the modern era. Alongside engineer John Sayers, Meldrum pioneered too many recording techniques to list here, but among the most monumental were flanging, in which two identical copies of the recording were played together but slightly out-of-phase with each other, and instrumental dropouts, which would become wildly popular with Jamaican dub artists in the 70s. Add in the final sample, which was taken from an archived recording of a Hitler Youth choir, and "The Real Thing" was one of the strangest, most pioneering rock songs of the 60s, and continues to astound today.
95: Leonard Cohen – Suzanne (1967)
Leonard Cohen drew a throughline straight from poetry to folk music. "Suzanne," his stirring acoustic track from Songs of Leonard Cohen is one of the most powerful examples of this style, with Cohen's lyrics first appearing as a poem in 1966. (Cohen ripped the poem for a second use because he was short of material for his forthcoming album.) The song played off the intimacy of American folk stars like Bob Dylan and Stephen Stills, but with a Canadian twang and a delicacy that vibrates off of his plucked guitar notes. "Suzanne" was inspired by Cohen's platonic relationship with dancer Suzanne Verdal, one of the few non-sexual relationships the notorious ladies man would sing about during his career.
94: Louis Armstrong – What A Wonderful World (1968)
"What a Wonderful World" is a lesson in perseverance. It's also one of the best pop ballads ever recorded. Armstrong first started making records in 1923, but it was in February of 1968, when Amstrong was 66, that he released "What A Wonderful World," which would become the biggest-selling song of his massively influential career. Armstrong made music that spanned Dixieland-style jazz to mainstream pop, and it was with "What A Wonderful World" that he scored his biggest hit from his most intimate song. "What A Wonderful World" was a reflective, hopeful number that yearned for optimism in an increasingly fragile world. Armstrong, suffering from a heart condition, pleaded for his audience to find the simple pleasures in life, and celebrate them with him one last time.
Louis Armstrong - What A Wonderful World (Official Video)
93: Tom Jones – It's Not Unusual (1965)
It's hard to believe now, but Tom Jones was deemed far too sexy for the BBC when he first arrived in the 60s with this song. As such, it was the efforts of pirate radio station Radio Caroline that drove the initial success of Jones's "It's Not Unusual." The upbeat tale of heartbreak was Jones's second single for Decca Records and his first No.1. Rumor has it the guitar player responsible for the squealing solo is Jimmy Page. What is confirmed is the keyboard player. A little-known, struggling musician named Reginald Dwight, who would go on to sing a few No.1's of his own as Elton John.
92: The Monkees – Daydream Believer (1967)
John Stewart wrote "Daydream Believer" shortly before he left the Kingston Trio, the third track in a trilogy aimed at capturing the malaise and boredom of suburban life. In that respect, he was an innovator, bringing life to the lifeless suburbs in a cry for help – or, at least, a helicopter back to the city. The song was turned down by both We Five and Spanky and Our Gang, eventually landing in the hands of The Monkees via producer Chip Douglas, who ran into John Stewart at a party. The group recorded it for their 1967 album, Pisces, Aquarius, Capricorn & Jones Ltd., but was eventually included on their 1968 record, The Birds, The Bees & The Monkees instead. And what about Davy Jones' ambivalent delivery? That was actually a result of his disenchantment with the recording process – one of the happiest accidents in pop music history.
91: Del Shannon – Runaway (1961)
"Runaway" almost never happened. Back in 1960, Charles Westover and keyboard player Max Crook earned a recording contract. The recording contract ended disastrously. Perhaps it was another tale of small-town kids intimidated by the Big Apple, but Crook and Westover (who had recently taken on the stage name Del Shannon) failed to impress the bosses over at Big Top Records. In the wake of all this, their manager persuaded them to rewrite and re-record an earlier song they had written, "Little Runaway." The rest is history. "Little Runaway" became "Runaway," and Shannon's iconic "wah-wah-wah" vocal performance has been annoyingly mimicked by your relatives at every family gathering since.
90: Peggy Lee – Is That All There Is? (1969)
"Is That All There Is?," which blends spoken word with a glossy, show-tune inspired vocal melody, remains one of the great testaments to nihilism outside of The Big Lebowski. The song was inspired by the 1896 story "Disillusionment" by Thomas Mann, specifically, the line, "Is that all there is to a fire?" The song took inspiration from Kurt Weill's stage compositions, blending the wink-wink performance of theater with pop maximalism that was coming into vogue in the late 60s. The song's orchestral arrangement was composed (and conducted) by Randy Newman, who also played the piano in the introduction. The song takes a frank look at death, with Peggy Lee unafraid of what she sees, though unwilling to give up all the fun and parties for eternal mystery.
89: Silver Apples – Oscillations (1968)
So much of modern electronic and experimental rock music can be traced back to the monumentally important Silver Apples, and their 1968 self-titled debut. The band's propulsive, hypnotic instrumental repetitions became commonplace in krautrock a half-decade later, and the circular patterns of their grooves helped usher in the dance music craze that took hold later. Of course, Simeon's oscillators played a key role in the track, but the trembling, paper-thin delivery from singer Dan Taylor would also go on to inspire singers like David Byrne. Though Silver Apples' music existed in a compact space, the worlds they influenced are vast and ever-growing.
88: Righteous Brothers – Unchained Melody (1965)
"Unchained Melody" originally appeared in 1955, with music by Alex North and lyrics by Hy Zaret. The composition was initially pegged for a relatively unknown prison film, Unchained, before the Righteous Brothers plucked the tune from obscurity for their album Just Once In My Life in the 60s. The song exists in two parts, with the first moving along gently, like a rowboat gently gliding across a pond. But about halfway through, the skies open up and the song explodes as the drums come in with a thunderous crash cymbal and singer Bobby Hatfield grows stronger in his delivery. "Unchained Melody" was originally the b-side to the album's first single, "Hung On You," which was produced by Phil Spector. "Unchained," which was produced by Hatfield's singing partner, Bill Medley, charted better than "Hung On You," so Spector took credit for both songs. Since then, the record has been set straight, and Medley has earned his rightful due.
87: BBC Radiophonic Workshop – Doctor Who (1963)
The BBC Radiophonic Workshop was created in 1958 to create effects for radio and TV, and quickly became Britain's leading electronic sound laboratory. The "Doctor Who" theme, which accompanied the show's first run in 1963, is the rare soundtrack that both accents and transcends. The composition is integrally tied to the show, but its iconic melody exists in its own sphere of pop culture. The sketch of the theme was written by Australian composer Ron Grainer and taken to the Radiophonic Workshop to be reimagined by Delia Derbyshire, who worked with sound engineer Dick Mills on the final version. The instrumental parts were created by splicing, slowing down, and speeding up white noise, a single plucked string, and simple harmonic waveforms of test-tone oscillators which were used for calibrating equipment and rooms. With the theme, Delia Derbyshire and the BBC Radiophonic Workshop not only changed the history of television, but laid the groundwork for experimental electronic composers in the 1970s and 1980s.
86: Sly and the Family Stone – Everyday People (1968)
"Everyday People" is typical Sly Stone in that it begs for peace and is insanely catchy. Sly had an ability to capture the 60s in song better than most, building off the free love movement to create a sound inclusive and groovy, delightfully engaged with the popular sounds of the era. The Family Stone was unique in that it featured white players like Greg Errico and Jerry Martini in its lineup, as well as women like Rose Stone (Sly's sister) and Cynthia Robinson. Musically, "Everyday People" is unique in the way it engages with pop more directly than a lot of the band's psychedelic funk music. It's a straightforward hit, proving that Sly could write groundbreaking songs in a number of styles.
85: Bee Gees – To Love Somebody (1967)
How long does it take to recognize the Bee Gees' "To Love Somebody"? Is it in the first second, when the clean, guitar chords slowly wrap around the silence? Or how about in second two, when the warm swell of the strings come in? For casual fans, it may be all the way into the third second that they recognize the track, thanks to the hollow and rich drums that sound like the group decided to record a water-logged timpani. Regardless, the iconic opening notes of "To Love Somebody" are as timeless as the track itself. Listening to "To Love Somebody" is to hear someone else experiencing love, heartbreak, and all the rest in a way you previously thought was unique and impossible to describe. It's a shared experience, which is why "To Love Somebody" is one of the most powerful songs of the 60s.
84: Dusty Springfield – Son of a Preacher Man (1968)
Dusty Springfield just happened to be in the right place at the right time. The British-born aficionado of blue-eyed soul was recording her 1968 Atlantic debut in Memphis with Jerry Wexler. During this time, John Hurley and Ronnie Wilkins had penned a song, "Son of a Preacher Man," for Aretha Franklin. Wexler liked the track, and took it for Springfield. It became a monumental hit, occasionally reinvigorated by appearances in pop culture like in Quentin Tarantino's 1994 smash, Pulp Fiction. The track remains one of the cultural touchstones of the 60s, a sultry song about the love between Dusty's character and a misbehaving young man.
83: Bembeya Jazz National – Armée Guinéenne (1969)
You don't get the nickname "Diamond Fingers" by being just okay on the guitar. Sekou Diabaté, the guitarist of Bembeya Jazz National earned his rep thanks to a nearly telepathic connection with the instrument. Listening to a gem like "Armée Guinéenne," the only logical explanation for Diabaté's spine-tingling riff is to chalk it up to some otherworldly force and move on before getting a headache trying to figure out how he can possibly play so many notes. But "Armée Guinéenne" is more than a stellar guitar line. The 1969 afrobeat sensation signified a turning point in Guinean culture, with the band infusing their songs with political messages. The group formed during Guinea's newfound independence, and their songs float with the joy of hard-earned freedom.
82: Elvis Presley – Suspicious Minds (1969)
Here's a tip: If you record a song that flops, get the biggest star in the world to re-record it. Easy enough, right? Back in 1968, songwriter Mark James wrote "Suspicious Minds" and had the audacity to record it himself. It bombed, and Elvis re-recorded it with producer Chips Moman. It promptly went #1. Granted, "Suspicious Minds" was one of Elvis' biggest hits ever, but back then, getting The King to record one of your songs was a surefire way to skyrocket it up the national charts. The song was supposedly recorded between 4 and 7 AM, which may explain some of the electric desperation in Elvis' voice. Playing The King's counterpart was Donna Jean Godchaux, who would go on to sing with The Grateful Dead.
81: Mulatu Astatke – Yègellé Tezeta (1969)
Mulatu Astatke is the undisputed king of Ethio-jazz, a style of music that blends jazz, traditional Ethiopian sounds, and Latin rhythms. The golden age of Ethiopian jazz occurred in the 1960s and 1970s, with Astatke at the forefront of the scene. The country's capital city, Addis Ababa was called "Swinging Addis" during that era, and was one the most innovative musical cities on Earth. It's no wonder Astatke collaborated with jazz legends like John Coltrane when he visited the United States. "Yègellé Tezeta" is one of the standout moments from that era, a slinking, snaking groove that centers around an infectious horn line. The song is featured in the Ethiopiques series, which has chronicled the country's sound since Ethio-jazz emerged.
80: Françoise Hardy – Tous Les Garcons et Les Filles (1962)
What a life Françoise Hardy's "Tous les garçons et les filles" has lived. Translated as "To All The Boys and Girls" in English, the song was almost immediately a massive hit in France when Hardy released it in 1962. It originally appeared as a musical break while results were pouring in for a 1962 election referendum in France. During each break, French people everywhere were falling in love with Hardy's charming voice and groundbreaking style of yé-yé pop music, which blended rockabilly, jazz, folk, and pop. And if you're particularly drawn to some of the guitar tones on "Tous Les…," it may be because none other than the legendary Jimmy Page contributed to Hardy's recording sessions.
79: Sonny & Cher – I Got You Babe (1965)
Songwriter Sonny Bono wrote the lyrics to "I Got You Babe" late one night in the basement. When he woke up his wife, Cher, to sing her part, she refused, saying she hated it, and didn't think it would be a hit. She went back to bed. When she woke up the next morning, she had changed her mind. "I Got You Babe" became one of the strongest duets of the 60s, a perfect song for the free love movement of the 60s. Recorded by legendary drummer Hal Blaine and members of the world-famous Wrecking Crew, the song was practically an extended arm of the counterculture hippie movement, an infectiously catchy ode to the comfort of true love. Though Sonny and Cher's marriage didn't last, "I Got You Babe" is forever.
78: Terry Riley – In C (1968)
Terry Riley's "In C" consists of 53 short, numbered musical phrases, each lasting a different amount of time. Each phrase may be repeated an unspecified number of times by each musician in the ensemble, and each musician has control over which phrase they play. Players are encouraged to play the phrases starting at different times. This is, in theory, a practice in chaos, but when executed correctly, it becomes a wonderful, sprawling, ever-evolving body of work. So why is it in this list of the best songs of the 60s? Well, Riley was inspired by the brave jazz innovations of players like John Coltrane and Miles Davis, and his music of the late 60s was a huge inspiration to The Who's Pete Townshend. This lineage brought Riley's experimental ideas to a mainstream audience, forever changing the limits of rock 'n' roll.
77: Vince Guaraldi Trio – Linus & Lucy (1964)
As the 60s continue to recede into the distance, the songs associated with Charles Schulz's iconic comic strip have become appreciated as more than a soundtrack. The music for Peanuts was composed and recorded by Vince Guaraldi, a Bay Area-based jazz pianist, and his ensembles. After a stint in the Army as a cook during the Korean War, Guaraldi returned to the Bay Area where he began playing in groups heavily influenced by Latin styles like bossa nova. Guaraldi based his work with Peanuts, especially "Linus & Lucy" around these themes, infusing his catchy piano melody with percussion that will make you tap your foot. "Linus & Lucy"'s main section features only three instruments: a piano, a snare drum played with brushes, and a hi-hat opening and closing during the chorus, proving that genius often derives from simplicity.
Vince Guaraldi Trio - Linus And Lucy
76: Stevie Wonder – Uptight (Everything's Alright) (1965)
The easiest part about putting this list together is that we didn't have to choose between Stevie Wonder's music in the 1970s. That's not to say that his 60s run of songs wasn't historic, but having to make a decision between the tunes on Music of My Mind, Talking Book, and Innervisions, is a great relief. "Uptight" is a straightforward pop-rock jam, with Wonder's voice stealing the show, occasionally giving way to an infectious horn line. The drums bang and clash in the style of rock groups like Cream and The Jimi Hendrix Experience. It's just a perfectly executed song, engaging and energetic but with enough space to let Stevie show off his powerful vocals. The song's only shortcoming is when Stevie sings "I'm just an average guy." Being lied to isn't any fun.
75: Ray Barretto – El Watusi (1962)
New York City-born Ray Barretto is one of Latin music's greatest conga players. He quickly gained fame in New York throughout the 1950s for his playing, leading to regular gigs across the city with Latin musicians but also some jazz greats like Charlie Parker, Dizzy Gillespie, and more. Barretto's playing was inventive, so when it came time to lead his own group, even though "El Watusi" was part of a craze for pachanga music, he put his unique spin on it. The title of this classic 60s Latin song refers to the large Watusi tribesmen of Rwanda, who feature prominently in the nonsensical lyrics.
74: The Drifters – Under the Boardwalk (1964)
"Under the Boardwalk" was born out of tragedy. The song was set to be recorded on May 21st, 1964, but the band's lead singer, Rudy Lewis, died of a suspected heroin overdose the night before. Rather than reschedule the studio session, though, the lead vocal part on "Under the Boardwalk" was given to the group's other vocalist, Johnny Moore. The song is a perfect concoction of pop-soul, but it's perhaps most celebrated for the tremendous cover versions it spawned. Artists who have tackled the hit include Billy Joel, Bette Midler, Sam & Dave, Tom Tom Club, The Rolling Stones, Billy Joe Royal, Bruce Willis, Bad Boys Blue, John Mellencamp, and Lynn Anderson. Remarkably, every single version listed above charted either in the United States or overseas.
73: Irma Thomas – Time Is On My Side (1964)
Irma Thomas and The Rolling Stones both recorded versions of "Time Is On My Side," and the two couldn't sound more different. The Stones churned out a thrilling rock rendition of the Jerry Ragovoy penned-track, and Thomas' version is led by her brilliant vocal performance. Her voice runs just a bit ahead of the backing choir, producing the image of a sprinter creating distance from the rest of the pack. But there's nothing developing in Thomas' voice. Hers is one of the iconic sets of pipes in soul music history, powerful yet mightily precise. H.B Barnum arranged Thomas' version of the song, and he enlisted Jimmy Norman to flesh out the lyrics. According to legend, Norman finished writing the words just moments before Thomas entered the studio.
72: The Cannonball Adderley Quintet – Mercy, Mercy, Mercy (1966)
"Mercy, Mercy, Mercy" was a surprise hit for the Cannonball Adderley Quintet, a slice of soul jazz that found a wide audience thanks to its blend of jazz structures and pop melodies. That melody is mostly propelled in the early going by Joe Zawinul. (The Wurlitzer he used on the track was once owned by none other than Ray Charles.) The song became a crossover hit when The Buckinghams recorded it in 1967, though the original, with the audience spurred on by an open bar, conjures a special type of magic.
71: Merle Haggard – Mama Tried (1968)
Like all great country songs, Merle Haggard exaggerated a little bit on "Mama Tried." He was inspired to write the song after being convicted of robbery and serving three years in San Quentin Prison. It's a stirring ode to the women who "worked hours without rest," and an apology from the boy who refused to behave. The narrative is only half the story, though. Haggard's blend of honky-tonk swing and the Bakersfield country songs in the 60s set the stage for 70s outlaws like Waylon Jennings and Willie Nelson. Haggard's blend of empathy, remorse, and unwillingness to change became staples of the genre.
Mama Tried (Remastered 2001)
70: Van Morrison – Brown Eyed Girl (1967)
Van Morrison entered into a two-day recording session in 1967, during which he recorded eight songs, making up four singles. "Brown Eyed Girl" was captured on the painstaking 22nd take on the first day, but the result is clearly worth it. "Brown Eyed Girl," quickly became a staple within his discography and a soft rock masterpiece that was a precursor to his move towards more orchestral-inspired psychedelic music on Astral Weeks. A testament to its timelessness, covers have been made by artists as varied as Adele, Reel Big Fish, Steel Pulse, and U2.
69: Gal Costa – Baby (1969)
There's a lot of history packed into Gal Costa's "Baby." The Tropicália staple is the auditory equivalent of a perfect day at the beach, before the tanning starts to sunburn and the sunburn inevitably starts to peel. Painful analogies aside, Costa's "Baby" was penned by Caetano Veloso and made famous by another staple of Tropicália's sterling scene, Os Mutantes. Costa's version was released in 1969, and the strings that swirl around and entangle her voice sound like they came directly from a spotting session for a 40s film score. Alongside Veloso, who backs up Costa's stellar voice with harmonies, Costa created one of the great songs of the Tropicália movement.
68: The Kinks – You Really Got Me (1964)
Should it have been "Waterloo Sunset"? Maybe. But we wanted to highlight just how amazing Ray Davies has been since his earliest days as a songwriter. According to Davies, "You Really Got Me" was one of the first five songs he ever wrote. In its original conception, the song was piano-based, and settled into a lounge-jazz groove that's a far cry from the version you hear today. The song was inspired by college lust, a particular night in which Davies was performing and saw a girl in the crowd that tickled his fancy. When his set finished and he went to find her, she had disappeared. Much of the song's mystery revolves around that epic guitar solo, which Jon Lord of Deep Purple claimed was recorded by Jimmy Page before joining the Yardbirds and, eventually, Led Zeppelin. (This is a claim that Page has always denied.)
67: Bobbie Gentry – Ode to Billie Joe (1967)
Chickasaw County, Mississippi is about two hours from the famed Delta, but on "Ode to Billie Joe," Bobbie Gentry forgoes her birthplace to immerse herself in a narrative centered around a Delta tragedy. "Ode to Billie Joe" is a perfect folk song, rich with detail and imaginative in perspective. Gentry sits in on a family reacting to a local boy jumping off a bridge to his death. Gentry sings from the POV of the family's daughter, whose empathy stands in direct contrast to her family's indifference. It's an effortlessly powerful anthem of Southern tragedy, as much of a novel as it is a four-minute folk tune.
66: The Ramsey Lewis Trio – The "In" Crowd
It's one of the great instrumental songs of the 60s, and Ramsey Lewis has a coffee shop server named Nettie Gray to thank. In 1965, the Ramsey Lewis Trio sat in a Washington, D.C. coffee shop, stumped, trying to figure out what song to add to round out their set list. The group was booked for a run at Bohemian Caverns, the same venue where they recorded a live album a year prior. The setlist they were shaping up was set to inform the follow-up live album. Nettie, who was serving them at the time, headed to the coffee shop jukebox and played "The In Crowd" by Dobie Gray, which was a popular hit at the time. Lewis worked out a rendition with his band, and they ended their set at the Caverns with it that very night. It received huge applause, and eventually became a hit, charting on the Billboard Hot 100 and R&B charts.
65: The Kingsmen – Louie Louie (1963)
The Kingsmen played garage rock before the term existed. Their version of Richard Berry's "Louie Louie" happened almost by accident. In 1962, while playing a gig at the Pypo Club in Seaside, Oregon, the band heard Rockin' Robin Roberts's version of "Louie Louie" being played on the jukebox for hours on end. Everyone at the club would pile onto the dancefloor, giving the jukebox hit far more attention than the band ever received. In response, the group's singer, Jack Ely, convinced the Kingsmen to learn the song, which they quickly recorded after seeing the same sort of reaction on the dancefloor.
64: Wendy Carlos – Two-Part Invention in F Major
In an article for the magazine Saturday Night, famed pianist Glenn Gould called Switched-On Bach "one of the most startling achievements of the recording industry in this generation." The album, featuring Bach compositions meticulously crafted by Wendy Carlos on the Moog synthesizer, approximately took five months and one thousand hours to produce. The new instrument was, to say the least, a finicky beast. According to Amanda Sewell's biography of Carlos, the composer could "produce a measure or two of music before the synthesizer went out of tune." The result, however, became a sensation, topping the Billboard Classical chart for three straight years.
63: Joe Bataan – Subway Joe (1968)
Few songs of the 60s capture a particular city quite like Joe Bataan's "Subway Joe" illustrated New York City. The King of Latin Soul was born in New York's Spanish Harlem in 1942. Bataan brought his reality to tape, weaving brilliant tales of life in his working-class neighborhood from the perspective of a passionate participant. Joe grew up in the tenements of El Barrio, where he was exposed to a thrilling blend of pop, Latin, doo-wop, and R&B – all of which made their way into his music, especially "Subway Joe." The track pulses with the energy of New York, with Bataan practically defining the Latin Soul genre as the song progresses. It's a humorous tale of a memorable trip on the subway, and it's hard to get more New York than that.
62: Simon & Garfunkel – The Sound Of Silence (1965)
"The Sound of Silence" is a perfect 60s folk-pop song, though it took a while for the duo to get to the track as it's heard today. An original acoustic version was included on their 1964 album, Wednesday Morning, 3 A.M. The album was a commercial failure and it led to Simon & Garfunkel breaking up. But in 1965, the song began to attract airplay at radio stations in Boston, Massachusetts, and throughout Florida. Tom Wilson, the song's producer, remixed the track, overdubbing electric instruments and drums. This remixed version was released as a single in September 1965, though Simon & Garfunkel were not informed of the song's remix until after its release. Two years later, and it became the soundtrack to one of the most important films of the 1960s, The Graduate.
61: Babatunde Olatunji – Jin-Go-Lo-Ba (1960)
After listening to the opening notes of Babatunde Olatunji's "Jin-Go-Lo-Ba," it's nearly impossible to keep your body still. If you have blood coursing through your veins, you're bound to get moving – whether it's a foot tap or a full-throated repetition of Olatunji and his chorus' call and response. The song, featured on Olatunji's album Drums of Passion, showcases how much power lies in the time-tested combination of catchy vocals and a groovy rhythm. The Nigerian drummer, activist, and educator's "Jin-Go-Lo-Ba" was a standout on a surprisingly successful record, one that many point to as a key introduction to American appreciation of "world music."
60: The Zombies – Time of the Season
"Time of the Season" didn't come quickly enough to save The Zombies. Upset by their lack of success, the group disbanded, only for "Time of the Season" to become a classic a year after its release. Several other songs from Odessey and Oracle were released as singles prior to "Time of the Season." Columbia Records was skeptical of the album's potential, but they put their weight behind it at the behest of new A&R representative Al Kooper. The band and Kooper were eventually vindicated, but only after Kooper successfully fought for "Time"… and waited for the public to catch up to its pop-psych charms.
59: The Velvet Underground – I'm Waiting For The Man (1967)
If the typical American citizen was freaked out by The Byrds singing about being "eight miles high," it's hard to imagine their reaction to Lou Reed singing about standing on the corner waiting to buy 26 bucks worth of heroin. Sure, it was one of the first popular songs to glamourize slinging drugs, but it was also one of the most forward-thinking, cool rock songs of the 60s. The guitar crunches with lo-fi abandon, and Lou Reed's disaffected cool gives the song an ambivalent edge that predated the indie era of the 80s and 90s There's not a corner of rock music that doesn't have The Velvet Underground's fingerprints all over it. It's both a social commentary and a track that's too cool for school, a rare combination.
58: Etta James – At Last (1960)
There are a few perfect moments in music history, but few top that brief moment in "At Last" when the remaining vibration of the strings cease and Etta James' voice emerges, acapella, as she dives into the opening line of "At Last." Before the drums come in with that familiar swung pattern, before the piano descends the scale like a mountain climber returning from summit, before those strings respond to James' yearning calls, there's Etta, all alone, at her finest. There's an intimacy to this track, to Etta's voice, that is practically irreplicable in modern music. She sounds like she's singing directly to you, dedicating this perfect love song to a moment you once shared.
57: Steppenwolf – Born to Be Wild (1968)
Even though Steppenwolf's song "Born To Be Wild" is a remarkable encapsulation of 60s rock 'n' roll, it's mostly remembered for its use in Easy Rider, the seminal, groundbreaking indie movie that sparked a revolution of American filmmaking. That's selling it short: "Born To Be Wild" is also often cited as the first "metal" song, or, at the very least, some version of proto-metal. And, crucially, stands up just fine on its own as a classic piece of rock songwriting.
56: The Band – The Weight (1968)
With "The Weight," The Band attempted to bring surrealism to the mainstream, translating the richly symbolic film work of auteurs like Ingmar Berman and Luis Buñuel into song. The tune is populated by colorful characters taken from the group's real-life encounters, and the city setting, Nazareth, Pennsylvania, was chosen because it was the home of Martin Guitars. But for all the background, "The Weight" also functions as an extraordinary folk-rock song, of which The Band created many. Drummer Levon Helm handles the vocals, while Rick Danko is on the bass and takes a crack at the fourth verse. Like most songs by The Band, "The Weight" was propelled by harmonies. Every member of the group could sing, but while The Beach Boys laced their vocal parts in technicolor candy, The Band liked to rough up their performances with a little bit of dirt and tobacco.
55: Stan Getz & João Gilberto feat. Antonio Carlos Jobim – The Girl From Ipanema (1964)
"The Girl From Ipanema" is the definitive bossa nova jazz song of the 60s. The song was originally written in 1962, with music by Antônio Carlos Jobim and Portuguese lyrics by Vinícius de Moraes. English lyrics were written later by Norman Gimbel. The Stan Getz/João Gilberto version immediately became a hit, featuring the vocal debut of João's wife, Astrud Gilberto. The song and album marked a groundbreaking collaboration between the American saxophonist Getz and the Brazilian icon Gilberto. The song we know and love is actually shortened from the version on the album which had also included the Portuguese lyrics sung by João Gilberto. The song was a hit throughout the world, taking home a Grammy for Record of the Year.
54: Patsy Cline – Crazy (1961)
Patsy Cline's 1961 single "I Fall to Pieces" was her first song to top the Billboard country chart. Shortly after the song became a hit, though, Cline was seriously injured in an automobile accident, forcing her to spend a month in the hospital. After recovering, she released "Crazy," one of the biggest hits country music had ever seen. Who knows what happened in that hospital, but Cline emerged a megastar. The song was originally penned by Willie Nelson, and her husband, Charlie Dick, implored her to record it. Cline refused. "I don't care what you say. I don't like it and I ain't gonna record it. And that's that," she purportedly told him. When she arrived at the studio, Dick convinced her to try her hand at it, and the result is self-explanatory. Patsy Cline was a female country star before people were used to the concept, carving a lane for herself and influencing a generation of future women ready to croon.
53: Jane Birkin and Serge Gainsbourg – Je t'aime… moi non plus
It's hard to infuse a song with more erotic energy than Serge Gainsbourg did with "Je t'aime… moi non plus." The track, which is roughly translated to, "I love you, me neither," was originally penned for Brigitte Bardot in 1967. Gainsbourg was dating Bardot and she asked him to write the most romantic song he could. He came up with two. "Je t'aime" and "Bonnie and Clyde." After Gainsbourg attempted to record the song with Bardot, news reached her husband that the collaboration was happening, and she begged Gainsbourg not to release it. He acquiesced but revisited the song a year later when he began dating Birkin. Their version is one of the most sexually charged pop songs of the 60s, with Birkin and Gainsbourg's attraction to each other palpable in every line they sing.
52: Celia Cruz – Bemba Colorá (1966)
Celia Cruz will make you dance, but her songs also force you to confront the political realities of the 60s in Cuba. "Bemba Colorá," released in 1966, is perhaps the most famous anti-racist rumba in music history, but it's not easy to extract these powerful themes from the infectious swell of the horns and call-and-response between Cruz and her backing band. Cruz, colloquially known as the "Queen of Salsa," left her native country of Cuba in the early 1960s, becoming one of the spokespersons of the Cuban community in exile. Hers is a fascinating history that brings forth questions of identity and community, but on "Bemba Colorá," which Cruz made with Tito Puente, the Queen of Salsa laces her inclusive hit with undeniable grooves.
Celia Cruz - Bemba Colora
51: David Bowie – Space Oddity (1969)
You'd be forgiven for turning up the volume on your headphones after pressing play on "Space Oddity," only to have your ears fried when the chorus emerges. David Bowie's 1969 hit always starts more quietly than expected, taking ample time to ease its way to one of the greatest choruses in rock history. The song was inspired by Stanley Kubrick's film, 2001: A Space Odyssey, released a year earlier. Whereas Kubrick is sterile and exacting, Bowie is free-wheeling and ecstatic. The drums perform a rough variation of a military march, while Bowie counts us down and implores us to take our protein pills. You know what's coming when Bowie sings, "liftoff," but it never gets old. The stereo mix splits his vocal performance into each ear, and suddenly, you're an astronaut, with David Bowie congratulating you on a successful moon landing.
50: Ennio Morricone – The Good, The Bad & The Ugly (Main Theme) (1966)
Turn away from each other, take three steps forward, turn around, draw. Though Ennio Morricone's theme from The Good, The Bad & The Ugly relies on wordless vocals to conjure the West in all its grand glory, the opening whistled warble of the theme immediately recalls the final showdown in a Sergio Leone Western. "The Good, The Bad & The Ugly (Main Theme)" has become a metonym for Western soundtracks as a whole. And it's why it belongs in a list of the best songs of the 60s. In 1966, the soundtrack landed at number four on the Billboard charts, mostly due to the chaotic brilliance of the whistles, gallops, and yelps that populate Morricone's composition. Few soundtrack moments in film history match its sheer emotional force.
49: Johnny Cash – Ring of Fire (1963)
Though falling into a ring of fire seems like an ominous proposition, it's far from what June Carter Cash and Merle Kilgore intended when they wrote the seminal hit. The love song was originally recorded by June's sister, Anita Carter, and though the song failed on a commercial level, Johnny decided to take a stab at it after he heard the performance backed by a mariachi band in a dream. Cash recorded the song as his dream intended, and the result is a country-western song decades ahead of its time. It blends traditional country structure with a blurring of genres, making it an all-time crossover hit amongst country fans and Latin music devotees alike.
48: Hugh Masekela – Grazing in the Grass (1968)
Christopher Walken never would have yelled "more cowbell" on Saturday Night Live if he'd simply helmed the session for Hugh Masekela's bell-laden 1968 hit, "Grazing in the Grass." The song begins with 16th notes played on the cowbell, before the drums come in with a half-time feel and the horns arrive atop a skittering piano line. It's a masterclass in rhythmic tension, with Masekela's brilliant trumpet playing dancing above all the chaos. The song reached number one on the Billboard charts in the United States, although it was the last song added to Masekela's debut album, after the label deemed the record three minutes too short of a full LP run time. Alongside Masekela, Greenwich Village legend Bruce Langhorne and jazz bass legend Henry Franklin rounded out the all-star cast.
47: Loretta Lynn – Fist City (1968)
Loretta Lynn has a few rules. Don't look at her man, don't touch her man, don't even think about her man…unless you want your butt kicked, of course. "Fist City," Lynn's ode to upper-cutting women who prey on her husband while she's on tour, was a radical song from a star of country music. In the 60s, country was a man's genre, and fighting was a man's game. Loretta changed all of that, swaggering onto the scene with a mean left hook and the sweetest voice you ever heard. The members of the boys club who didn't like her arrival had to deal with her ascendence, unless they wanted to suffer the same fate as the women of "Fist City": on the ground with a bloodied lip.
46: The Miracles – The Tracks Of My Tears (1965)
"The Tracks of My Tears" is a miraculous hit, born in the greatest hit factory in the history of soul music. But the lyrics began in Smokey Robinson's bathroom. "One day I was shaving, and I looked in the mirror," he told NPR in 2014. "And I said what if a person had cried so much until, if you look closely at their face, you could see tracks that their tears had made." The track, with its iconic opening guitar part and doo-wop style vocals, became one of the best songs about heartbreak in a world full of them. But don't take our word for it: The song has been inducted into The GRAMMY Hall of Fame, has been ranked by the Recording Industry Association of America as the 127th best "Songs of the Century," and Rolling Stone included the track at #50 in their "The 500 Greatest Songs of All Time."
45: Gilberto Gil – Aquele Abraço (1969)
During the first verse of Gilberto Gil's 1969 samba sensation, "Aquele Abraço," Gilberto treats the guitar like it's made of glass. There's no other explanation for the delicate twang of his strumming. It's like he's barely playing at all. But then comes an extended chorus, accompanied by whistles, backing vocals, and a bevy of percussion, and all of a sudden, Gil treats his instrument like it wronged him in a past life. All this to say, Gil is a master of manipulation, able to use volume and crescendos to emphasize emotion and the movement of his songs. "Aquele," perhaps one of the most famous samba songs ever, was penned during a period of military dictatorship and cultural censorship in Brazil. Gil had just emerged from a military prison and placed on house arrest, where he wrote "Aquele." After being exiled to Europe in 1970, the song remained a massive hit in Brazil, becoming a rallying cry for political activists in the country eager for change.
44: The Byrds – Eight Miles High (1966)
The Byrds consisted of some of the best songwriters in American history, including the perpetually underrated Gene Clark, Jim (Roger) McGuinn, and David Crosby. They made psychedelic rock heavily influenced by Indian ragas, which were becoming popularized by the sitar player Ravi Shankar and John Coltrane's interest in the style. "Eight Miles High" is, by 21st century standards, an innocuous track, but back in the 60s, the song was banned from American radio for its lyrics. But the drama surrounding the song is less interesting than the style it helped usher in, which blended the psych-rock of bands like The Beatles with the experimentation happening in the jazz world.
43: Miriam Makeba – Pata Pata (1967)
Long before rap songs were used as fodder for aspiring dance choreographers, South African artist Miriam Makeba took the traditional "Pata Pata" dance and used it for her own song. The song's title, "Pata Pata," means "touch touch" in the Xhosa language, in which the song was originally written and sung in 1959. "Pata Pata" was also a kind of dance that was popular in the shebeens of Johannesburg's Townships. It was there that Makeba took her inspiration for the track, which she originally recorded with her band The Skylarks. After making a name for herself in the States, she re-recorded the song in 1967 with Jerry Ragovoy, and it quickly became a hit. Makeba's 60s version of the song blended the propulsive African rhythms of her childhood with subtle samba grooves and an infectious vocal line.
42: The Shangri-Las – Leader of the Pack (1964)
To be young and in love is the best feeling on Earth. To be young and heartbroken feels like a tragedy never before replicated in the history of this planet. No one captures the highs and lows of falling into this cycle quite like The Shangri-Las and their hit "Leader of the Pack." The song was originally penned by George "Shadow" Morton together with Jeff Barry and Ellie Greenwich. The song was originally written for The Goodies, but was given to The Shangri-Las, who needed a follow-up for "Remember (Walking in the Sand)." It became an instant classic, not least because of its innovative use of found sounds like motorcycle revs and inventive percussion.
41: Tammy Wynette – Stand By Your Man (1969)
"Stand By Your Man" is loaded with cultural weight, all of which distracts from the fact that Wynette's most popular hit is simply one of the best country songs ever written. Sure, the song was a lightning rod upon its release in the late 60s as the American feminism movement was making headway in the mainstream in the following decade, but Wynette always insisted that the song was less about subservience than overlooking the flaws in the ones you love. The song was supposedly written in 15 minutes by Wynette and her producer, Billy Sherrill, and the singer initially expressed hesitancy because it was a clear black sheep in her discography up to that point – and included a note she had trouble reaching. Before long, though, the song became an iconic inflection point in country music, and Wynette's most popular song to date.
40: Desmond Dekker & The Aces – Israelites (1968)
Sometimes a nice walk in the park can spur your greatest idea. At least, that's what Desmond Dekker says. The reggae icon first encountered the idea for his masterpiece, "Israelites" while overhearing an argument in a park. He was eating some popcorn, minding his own business, when a couple started arguing about how much money was exchanging hands. Dekker landed on the sentiment of working all day for not enough pay, and by the time he got home from his sojourn, the song was complete. It remains one of the most successful reggae songs of all-time, infiltrating the Billboard charts and bringing rocksteady vibes to an unfamiliar audience in 1968.
39: Glen Campbell – Wichita Lineman (1968)
Glen Campbell liked to sing about places. 1968's "Wichita Lineman" was, of course, about Wichita, and his next hit, "Galveston," was about the coastal Texas city. Campbell's attraction to these themes came from the way places expressed the character of the people that lived there. Written by Jimmy Webb, "Lineman" was inspired by a trip through Washita County in rural southwestern Oklahoma. Webb delivered a completed version of the song to Capitol Records, but his version was crucially missing a middle section. Campbell came up with the idea to fill this empty space with an all-time guitar solo. It was a call back to Campbell's early days as a session player with the famed Wrecking Crew, many of whom he recruited to perform on "Lineman."
Wichita Lineman (Remastered 2001)
38: Cream – Sunshine of Your Love (1967)
If you've ever made a mistake, you can take comfort in the fact that you likely weren't as wrong as Ahmet Ertegun and Jerry Wexler were back in 1967. Cream, off the heels of their debut, Fresh Cream, were readying their second LP for Ertegun's Atlantic Records. The duo hated Cream's new hard-rocking, ear-shattering sound, with Wexler even calling the demos "psychedelic hogwash." Wexler was wrong, obviously, because "Sunshine of Your Love" was not only included on the band's eventual second album, Disraeli Gears, but was made a single. While Clapton's playing and singing surely went a long way in convincing Ertegun and Wexler that they were making a mistake, it was Booker T. Jones and Otis Redding co-signing "Sunshine Of Your Love" that eventually convinced Ertegun and Wexler of their error.
37: Isaac Hayes – Walk On By (1969)
The number of legendary names associated with "Walk on By" is staggering. It was originally composed by Burt Bacharach, with lyrics by Hal David, for singer Dionne Warwick in 1963. Hard to top, right? Don't tell Isaac Hayes, who turned the song into a baby-making love jam, sultry and sizzling. Aside from its world-class credits, Hayes' 1969 version became a staple for rap producers, who sampled the song over and over. Notable MCs to spit over parts of "Walk on By"? 2Pac, The Notorious B.I.G., MF DOOM, and the Wu-Tang Clan. Hayes' version of "Walk on By" is the rare hit that exists on its own and as a crucial part of another genre's history.
36: Buffalo Springfield – For What It's Worth (1966)
Most people associate Buffalo Springfield's "For What It's Worth" with anti-war sentiments, but Stephen Stills' intentions were originally much smaller in scope. He was originally inspired to write the song because of the Sunset Strip curfew riots in November 1966 that pit forceful cops against young adults rebelling against the status quo (sound familiar?). Regardless of intentions, it's easy to see why Stills' composition made such an impact. The 1966 song, which featured Neil Young on guitar, is as catchy as it is powerful. The chorus implores awareness, but it's damn easy to sing along to, as well. "For What It's Worth" was originally written as a response to chaos on the Sunset Strip, but now it's one of the best songs of the 60s and a calling card for peace activists across the world.
35: Jorge Ben – Mas, Que Nada! (1963)
Oh, how wrong O Estado de S. Paulo was! Upon the release of Jorge Ben's seminal Samba Esquema Novo, Brazil's fourth-biggest newspaper predicted that the record would quickly disappear from stores, just like Ben's previous 78s did. But the paper failed to see just how profoundly Ben's album – and, "Mas, Que Nada!" in particular – would shape the future of samba music. The album, whose title translates to New Style Samba, is clear in its aspirations. Ben brought a new perspective to the genre, a style that would influence a new generation of samba and South American players.
34: The Doors – Light My Fire (1967)
Like so many songs by The Doors, "Light My Fire" pulled from disparate influences. The song was originally written by guitarist Robby Krieger, who took inspiration from the melody of "Hey Joe" and the lyrics of The Rolling Stones' "Play with Fire." Then, drummer John Densmore suggested that it should have a Latin rhythm. Shortly after, organist Ray Manzarek added the Bach-influenced introductory organ motif, because…why not? Densmore circled back to suggest that it should open with a single snare drum hit. On top of all of these ideas, the entire solo section was inspired by John Coltrane's cover version of "My Favorite Things." That's generally how the magnetic psych-pop music of The Doors worked. They acted as a blender, taking ingredients from across the rock, jazz, and blues scenes, and turning it into something otherworldly and impossible to replicate.
33: Booker T. And The MG's – Green Onions (1962)
There are two types of people in this world: People that know Booker T. And The MG's "Green Onions," and those that know the song but just don't know the name. The track is one of the most recognizable in American music history, a simple blues line that somehow never gets old. The players take turns vamping over the rhythm. First, there's an organ solo, then the squawking yelp of a guitar, then back to the organ, then back to the guitar. It's a simple formula, but sometimes simplicity is the hardest thing to do. The infectious melody that moves the song forward was written by Booker T. when he was just 17. When most of us were just learning how to drive, Booker was redefining American R&B for generations to come.
32: Caetano Veloso – Tropicália (1968)
The scratchy strings swirl overhead, like a missing music sync for Alfred Hitchcock's The Birds. It's immediately clear you're in a new, foregin territory, perhaps Brazil, the homeland of Caetano Veloso. Veloso was a pioneering figure in the Tropicália movement, which filtered a number of genres from both the East and West through a Brazilian lens. The track bursts with energy, a truly revelatory sound upon its release in 1968. The song takes a moment to kick into gear, but once Veloso's sweet and sugary voice joins the rush of instruments, it becomes clear why he, and "Tropicália," were so integral to the burgeoning movement of the same name.
31: Big Brother & The Holding Company – Piece of My Heart (1967)
Jance Joplin had the blues in her spirit, which is why she so easily channeled it into a sprawling form of rock 'n' roll on 60s classics like "Piece of My Heart." Joplin's take on the track was so unique, so original, that Erma Franklin, who first released the song in 1967, didn't recognize it as her own when she heard it on the radio. She infused the pain and triumph of the blues into the song, a skill she honed in the image of early blues stars like Bessie Smith.
30: The Jackson 5 – I Want You Back (1969)
Believe it or not, "I Want You Back" was the first national single by the Jackson 5. It arrived via Motown on October 7, 1969, and became the first No.1 hit for the band just a few months later. It marked a new era, as it signaled the arrival of Michael Jackson, who single-handedly altered the course of music, first with his siblings and later as the most successful solo artist in pop history. "I Want You Back" was performed on the band's first television appearances, like Diana Ross's The Hollywood Palace and on their groundbreaking performance on The Ed Sullivan Show. The song, though, almost never made its way to The Jackson 5. It was originally considered for Gladys Knight & the Pips and later for Diana Ross.
29: The Mamas & The Papas – California Dreamin' (1965)
John and Michelle Phillips were sitting in their New York City apartment, huddling together for warmth, doing whatever possible to avoid the piercing cold seeping in from the city streets. It was all worth it, it turns out, as that feeling of hopelessness spawned "California Dreamin'" a tune as crucial to the mythos of sunny Los Angeles and the Bay Area as anything ever recorded to tape. The Mama & Papas (of which the Phillips' were the main songwriters) created a song that tapped into both the idea of Manifest Destiny and 60s California as a haven for new ideas, new cultures, and a harmony unavailable anywhere else.
28: Nancy Sinatra – These Boots Are Made For Walkin' (1965)
That descending guitar line is impossible to forget. There's something about the way it slings towards its concluding note – one that you know will come but still surprises when it arrives. "These Boots" was originally penned for Lee Hazlewood, who figured he'd record the song himself. Nancy, however, played into the trope of female country singers being sweet and unbecoming, convincing Hazlewood that "Boots" would be too intimidating coming from a man. It ended up being for the best: "These Boots Are Made For Walkin'" remains one of the most iconic country songs of all time, covered by artists from all genres, but replicated by very few.
27: Frankie Valli – Can't Take My Eyes Off You (1967)
Bob Gaudio, an original member of the Four Seasons and a co-writer on "Can't Take My Eyes Off You," always remembered the song as one that almost disappeared into oblivion. Recorded in 1967, Gaudio and Valli were relying on CKLW, which served the metro Detroit area, to enter the song into its rotation, practically guaranteeing some level of success. But Paul Drew, program director at the station, initially passed on the tune. It wasn't until he saw Valli perform it live that he decided to add it to the station's rotation, and upon its first spin, the song became a mega-hit. "Can't Take My Eyes Off You" has transcended time, and, more recently space. The 60s classic was used by NASA as a wake-up song on the STS-126 Space Shuttle mission in 2008.
26: Pete Rodriguez – I Like It Like That (1967)
Believe it or not, before Cardi B emerged with "I Like It," there were two songwriters, named Tony Pabon and Manny Rodriguez, who made a song about the way they liked things way back in 1967. Pabon sang the vocals for the song, while the instrumentals were performed by Pete Rodriguez Orchestra. The song, perhaps as famous for its pioneering blend of English lyrics, call-and-response vocals, samba rhythms, and Cuban melodies, mashed together a number of styles into an undeniably catchy hodgepodge. The song's unimpeachable melody made it fodder for covers, samples, and re-arrangements, with The Blackout All-Stars releasing a version, and Burger King adopting the refrain for one of their commercials.
25: Toots and the Maytals – 54-46 That's My Number (1968)
"54-46 That's My Number" was one of the first reggae songs to receive widespread popularity outside Jamaica, and is still seen as a defining moment in the globalization of the genre. Toots' delivery is relaxed and playful, the drums massive and jangly. The lyrics describe Toots' time in prison after being arrested for possession of marijuana, though the positive vibes don't betray the depression associated with being locked up. Either way, the song helped define the 60s rocksteady scene in Jamaica, and is widely seen as a precursor for the highly influential dub style of reggae, which would go on to play a heavy role in the maturation of American electronic music in the 1990s and 2000s.
24: The Supremes – You Can't Hurry Love (1966)
It's all about patience. Love don't come easy. It's sound advice made all the sweeter coming from the voice of The Supremes' Diana Ross, one of the most important voices in R&B and soul. "You Can't Hurry Love" was written by the famed Motown production team, Holland–Dozier–Holland, and was an immediate and staggering success story, topping the Billboard pop singles chart. With The Funk Brothers providing instrumentation, The Supremes' tale of letting love arrive in due time is one of the seminal songs from 60s Motown, a standout amongst a bevy of classics like "Where Did Our Love Go?" and "Stop! In The Name Of Love."
23: Frank Sinatra – My Way (1969)
The only thing more magnetic than Frank Sinatra's blue eyes is his velvet voice. Despite making his name blasting alongside big bands, the subtleties in Sinatra's voice were always highlighted on simpler tunes, like the brilliant "My Way" from 1969. Sinatra has Paul Anka to thank for this indelible 60s song. It was Anka who heard the original French version while on vacation in the South of France, and immediately flew to Paris to negotiate the rights to the composition. From there, Sinatra flexed his muscles, moving from quiet observations to top-of-his-lungs belting.
22: Sam Cooke – A Change Is Gonna Come (1964)
The making of Sam Cooke's "A Change Is Gonna Come" is rich with history. There's the backstory, in which Cooke reserved a motel room with his wife Barbara, only to be turned away upon arrival because they were Black. They left the property after Cooke put up a fight, blaring their car horn and shouting expletives on their way out. By the time they reached another motel, the police had arrived, and arrested Cooke for disturbing the peace. This, in addition to Cooke's enrapture with Bob Dylan's "Blowin' In The Wind," and the fact that such a powerful protest anthem could be made by a white man, led Cooke to finally engage with racial issues as a songwriter. The decision would, in his mind, cost him much of his white audience, but Cooke decided to write his richly atmospheric, string-laden classic, determined to speak his mind and demand change. We're all fortunate he did.
21: Alton Ellis – I'm Still In Love With You (1967)
Few songs have captured the ethos of Jamaican music quite like Alton Ellis' "I'm Still In Love With You." Both when it was released in 1967, and in more modern times, the earworm track from "The King of Rocksteady" has had a mammoth impact on the evolution of reggae, rocksteady, and its various iterations in mainstream music culture. The song's beat has been used by many stars since Ellis' original was released, including Althea and Donna's worldwide 1977 sensation, "Uptown Top Ranking" and Sean Paul's cover version from 2002. "I'm Still In Love With You" is a timeless classic that has inspired generations of musicians, but few renditions hit quite as hard as Ellis' original.
20: Ike & Tina Turner – River Deep Mountain High (1966)
"River Deep Mountain High" begins simply enough. Tina Turner's voice is obviously stunning, but atop backing vocals and a buzzing collection of instruments, it doesn't particularly stand out from other iconic performances from the celebrated singer. But about thirty seconds in, something changes, and her voice lights up like a neon billboard. All of a sudden, it's clear why she was considered the premier vocalist of her generation. It's a sterling, star-turning performance, slightly raspy, intensely emotional. The song, produced by Phil Spector, cost $22,000 when it was recorded in 1966, which made it one of the most expensive songs of the 60s. To achieve Spector's signature wall-of-sound style, he hired 21 session musicians to accompany Turner. Her vocal recording was a particularly grueling exercise, and Turner recounted that she was sweating so profusely that she ended up recording in her bra. The song, shrouded in legend and drama, remains one of the great moments of Turner's career, an astounding accomplishment considering how many hits she was attached to.
19: Creedence Clearwater Revival – Fortunate Son (1969)
Which movie comes to mind when you hear John Fogerty's yelping delivery in the opening moments of Creedence Clearwater Revival's "Fortunate Son"? Is it Forrest Gump? Suicide Squad? Logan Lucky? Regardless, "Fortunate Son" has the rare status as a genuine hit both for the band and within the film industry. Widely viewed as one of the great protest songs in American history, "Fortunate Son" sears with passion and catharsis. And, even though it's been used countless times in films, it's never lost its power.
Creedence Clearwater Revival - Fortunate Son (Official Music Video)
18: Jefferson Airplane – White Rabbit (1967)
"White Rabbit" is structured like a mountain climb. It's all uphill, uphill, uphill, and then you reach the peak… and it's over. Released in 1967 and directly inspired by Alice In Wonderland, Slick wrote the lyrics in an attempt to chastise parents who read their kids novels like Alice and then grew puzzled when those kids started taking drugs. ("Go ask Alice, I think she'll know" is a lyric that has undoubtedly defined the 60s.) The song stacks tension against the wraith-ish presence of Slick's voice, opposing each other until that final ecstatic chorus everyone knows (but doesn't have the range to sing).
17: Neil Diamond – Sweet Caroline (1969)
Neil Diamond needs to get his story straight. The iconic singer has often flip-flopped on the origins of "Sweet Caroline." At one point, the classic 60s song was inspired by a young Caroline Kennedy, with the triumphant tune relishing the joy of youth. Later on, Diamond asserted that the song was a tribute to his wife Marcia, but he needed a name with three syllables. Regardless of origin, "Sweet Caroline" has become an enduring anthem and a song New York Yankees fans across the globe absolutely dread. The song has been adopted by the Fenway Park faithful before the Boston Red Sox head to bat in the bottom of the 8th inning. It's the rare sports song that has nothing to do with sports, an elastic megahit written for a woman but turned into something we can all sing along to.
16: Ray Charles – Georgia on My Mind (1960)
"Georgia on My Mind" was originally written in 1930 by Hoagy Carmichael and Stuart Gorrell, and first recorded that same year by Hoagy Carmichael. The song practically became a Ray Charles original, though, after he included it on his 1960 album, The Genius Hits The Road. Charles' version is quite simply one of the most popular songs in American history, from its original version to covers from Willie Nelson, Michael Bolton, and Wes Montgomery. Nelson performed it at Charles' funeral, in what quickly became one of the most powerful renditions of the song. Charles' voice booms through the mix in the original, standing atop his smooth piano chords, backing vocals, and a swelling group of strings. Charles' version was officially decreed the State Song of Georgia in 1979, giving an official title to the state's most important musical moment.
15: Jimi Hendrix – All Along the Watchtower (1968)
After Bob Dylan's soft-rock classic John Wesley Harding was released in 1967, publicist Michael Goldstein, who worked for Dylan's manager Albert Grossman, gave Jimi Hendrix a copy of the record. Hendrix then took one of the songs, "All Along the Watchtower," essentially attached a bunch of bottle rockets, and sent it to the moon. Hendrix initially recruited Traffic-legend Dave Mason to play a 12-string guitar, but after bassist Noel Redding left the session in frustration, Hendrix audibled and moved Mason to the bass. It's hard to make chaos sound this effortless, but few could pull this transformation off more easily than Hendrix.
14: Marvin Gaye – I Heard It Through The Grapevine (1968)
We wavered between this one and "Ain't No Mountain High Enough" with Tammi Terrell, but ended up feeling that this was the defining Marvin moment of the 60s. It wasn't planned to be. Marvin Gaye's "I Heard It Through The Grapevine" was almost never released as a single. The song – in typical Motown fashion – was recorded by a number of the label's artists. Gladys Knights and the Pips made it a hit, so Berry Gordy passed on putting it out as a stand-alone tune. Once it hit the shelves as part of Gaye's In the Groove, the DJs wouldn't stop playing it. Gordy relented and the song hit the top of the charts, eventually becoming the biggest selling single in Motown's history (to that point). The song it replaced for that title? Another 60s classic: "I Heard It Through the Grapevine" by Gladys Knight and the Pips.
I Heard It Through The Grapevine
13: Os Mutantes – A Minha Menina (1968)
Os Mutantes are still ahead of the modern era. "A Minha Menina" is a song from the future, released in the late 60s. The group was a clear indication that bands like The Beatles were popular everywhere, and that new groups could interpolate these styles into staggering new ideas. Here was a South American band, turning a Jorge Ben original into a freight train of a song, complete with a Hendrix-esque guitar solo and vocals that at times resemble a barbershop quartet. Os Mutantes treated borders like the Kool-Aid man treats walls, stomping over every pre-conceived notion on the way towards an ecstatic truth about the power of music.
12: Martha and the Vandellas – Dancing in the Street (1964)
"Dancing in the Street" began with modest intentions. The song, written by William "Mickey" Stevenson, Ivy Jo Hunter, and Marvin Gaye was partly inspired by Stevenson witnessing kids cooling themselves off with a busted fire hydrant in Detroit. But racial tension in the mid-'60s led Black activists to adopt the song as a protest anthem, urging demonstrators to flood the streets in resistance to Jim Crow-era laws. The song was immensely popular upon its initial release, but part of its staying power came from the way it came to represent one of the most important eras in American history.
11: Otis Redding – (Sittin' On) the Dock of the Bay (1968)
The short, melancholic classic "(Sittin' On) the Dock of the Bay" was recorded just a few weeks before a plane crash took Otis Redding's life. It was an incredible swan song for an artist that helped build Stax Records in the 60s. Its seemingly simple subject matter – someone watching the tide rolling in and out, reflecting on their life – is universal, allowing the listener to fill in the blanks any which way they want. The whistling coda is similarly open-ended, sounding carefree or lonely, depending on your frame of mind. (According to co-writer Steve Cropper, it only came about because Redding couldn't remember what ad-libs he wanted to add to the song.)
Otis Redding - (Sittin' On) The Dock Of The Bay (Official Music Video)
10: The Who – My Generation (1965)
Pete Townshend's Packard hearse gave Queen Elizabeth seriously bad vibes. Townshend's vehicle was such an eyesore for Queen Elizabeth that, after passing it on her daily drive, she demanded it be towed. Townshend channeled this injustice into the song "My Generation," a 60s anthem for outsiders everywhere looking for acceptance. The song is less about fitting in than being allowed to not fit in. Lyrically, the song changed rock 'n' roll history, and Roger Daltry's signature sneer as he delivers the line, "I hope I die before I get old" has been spewed by rebellious teenagers towards their parents ever since. Like much of The Who's earlier Mod output, the song is heavily indebted to American rhythm and blues, most notably in the call-and-response arrangement of the lyrics. Daltry's occasional stutter has also been the subject of debate, with some suggesting he's impersonating a Mod high on methamphetamines. Regardless of Daltry's intention, it's one of the most impactful vocal tics to emerge from the 60s. It's an era-defining song, an anthem for anyone without a community.
My Generation (2014 Stereo Mix)
09: The Ronettes – Be My Baby (1963)
Stomp. Stomp stomp clap. Stomp. Stomp stomp clap. The drum pattern has been etched into American popular culture like Elvis or the American flag. Played by Hal Blaine, the song has been imitated by a plethora of musicians, but few achieved the tone Blaine was able to create with his snare drum. The song was written by Phil Spector, Jeff Barry, and Ellie Greenwich. The Ronettes, led by Ronnie Spector, brought the idea to life, infusing it with the innocence and passion of young love. Spector described his production method as "a Wagnerian approach to rock & roll," which eventually evolved into his "wall of sound" style. "Be My Baby" was one of the first times Phil Spector used a full orchestra in his recording, a theme the producer would return to again and again.
08: The Temptations – My Girl (1965)
"My Girl" is a kitchen sink composition. There are film-score-ready strings, king-entering-the-court horns, and a plucky guitar line that wouldn't sound out of place on a country-western song. "My Girl" was the first Temptations single to feature David Ruffin on lead vocals, and what an introduction it is. The iconic 60s song was originally penned for the Miracles, with Smokey Robinson planning on recruiting Ruffin to sing the vocals. But the members of The Temptations convinced Robinson to let them have it, a wound that healed rather quickly considering the career Smokey would go on to have.
07: James Brown – I Got You (I Feel Good) (1965)
Is there a more iconic moment in music history than Brown's introduction to his best-known song? There are certainly moments as iconic, but it's hard to find one that is more impactful. Brown redefined what it meant to be cool in the 60s with this song, infiltrating mainstream rock and soul with his intoxicating brand of self-loving funk music. It was self-care before the term existed. Brown helped pioneer the developing funk genre by emphasizing the one of each bar, as opposed to rock songs, which generally emphasized the two and the four. This distinction quite literally put the "funk" in "funky," and forever changed the course of modern music with songs like this one, "Papa's Got A Brand New Bag," and many, many more.
06: Bob Dylan – Like a Rolling Stone (1965)
The snare hits, then there's a quick pulse of a bass drum, and then it's curtains. There's a brief moment to orient yourself before music history changes for good. That's what Bob Dylan accomplished with 1965's "Like A Rolling Stone." Dylan started writing the confrontational track after a particularly grueling UK tour, and it's this aggressive energy that moves the meandering warmth of the organ line into new territory. The tambourine subtly accents the upbeat, while the ragtime-style piano line gives the song an anachronistic quality. While the instrumentation is a perfect display of folk-rock, it's Dylan's performance that steals the show. The lines "you say you never compromise" and "How does it feeeeeel?" defined the resistance of an entire generation.
05: Aretha Franklin – (You Make Me Feel Like) a Natural Woman (1967)
It's not hard to hear the gospel origins of Aretha Franklin in her indelible performance of "(You Make Me Feel Like) a Natural Woman." To quote author Anthony Heilbut, "While the Beatles trafficked in gurus, Arethra excavated gospel roots, her Jesus against their Maharishi." "Woman" was written by Carole King and Gerry Goffin, with an assist from Atlantic Records head Jerry Wexler, but it's Arethra that expertly dramatizes it all, pushing and pulling. When Aretha holds you in the bridge, maintaining the intensity of the previous chorus before going even bigger in the final chorus… Well, that's what makes this one of the best songs of the 60s.
Aretha Franklin - (You Make Me Feel Like) A Natural Woman (Official Audio)
04: The Rolling Stones – (I Can't Get No) Satisfaction (1965)
Picking one Rolling Stones song to represent the band on this 60s list is impossible, but since we're limiting ourselves to one, "Satisfaction" feels like the best bet due to its story, impact, and cultural legacy. The story? Keith Richards can write songs in his sleep better than most can while awake. Richards apparently wrote the riff for "(I Can't Get No) Satisfaction" and recorded a rough demo on his tape recorder without realizing it. The demo had about two minutes of acoustic guitar playing the "Satisfaction" riff before you can hear Richards drop the recorder and fall back asleep. The single was released in June of 1965 and was included Stateside on the band's release from July of that year, Out of Our Heads. Back home in the UK, though, the song was only available to those tuned into pirate radio stations, as the song was initially deemed too sexually suggestive for commercial audiences.
The Rolling Stones - (I Can't Get No) Satisfaction (Official Lyric Video)
03: The Beach Boys – Good Vibrations (1966)
Originally thought of as a Jan & Dean-style group obsessed with surfing, cars, and girls, The Beach Boys proved there was much more to their artistry with Pet Sounds and songs like "God Only Knows." "Good Vibrations" is a 60s pop masterpiece from The Beach Boys, a miracle of a song that somehow topped the heights of the group's legendary Pet Sounds. It should come as no surprise that – at the time – it was one of the most expensive songs ever recorded. It sounded like it. Beach Boy Brian Wilson's production made for a swirling, twirling sound that presaged generations of artists using the studio as an instrument. Brian came up with the basic idea for the song, and Mike Love eventually penned the lyrics, calling it the group's "psychedelic anthem or flower power offering." What an offering it was.
The Beach Boys - Good Vibrations (Official Music Video)
02: The Beatles – Come Together (1969)
Between the classic drum fill introduction, crunchy guitars, and iconic vocals, it's hard to top "Come Together." We do acknowledge that there are about 25 other Beatles songs that could be included here. But "Come Together" is certainly worthy of the title. The song had a very 60s backstory: It was inspired by a request from Timothy Leary to write a song for his campaign for governor of California against Ronald Reagan, which quickly ended when Leary was sent to prison for possession of marijuana. Though written by John Lennon, the song was credited to both he and Paul McCartney. Listening to the lyrics, though, it's clear that Lennon is once again sketching a silly self-portrait, a notion confirmed by famed Beatles historian Jonathan Gould.
The Beatles - Come Together
01: Nina Simone – Sinnerman (1962)
The skittering hi-hats, the deeply haunted piano line, the galloping guitar line; all set the stage for Nina Simone on "Sinnerman," a song that sees the icon turn in one of her most powerful vocal performances. "Sinnerman" is one of the most important songs in American music history, a stirring anthem on race, religion, and music. It has the energy of the sun, the restraint of a monk. At ten minutes long, it doesn't waste a moment. Every clap during the breakdown, every "power" Simone sings. Simone grasped the power of music better than anyone, and "Sinnerman" is art at its apex.
Think we missed one of the best songs of the 60s? Let us know in the comments below.