50 Finest Front Men and Women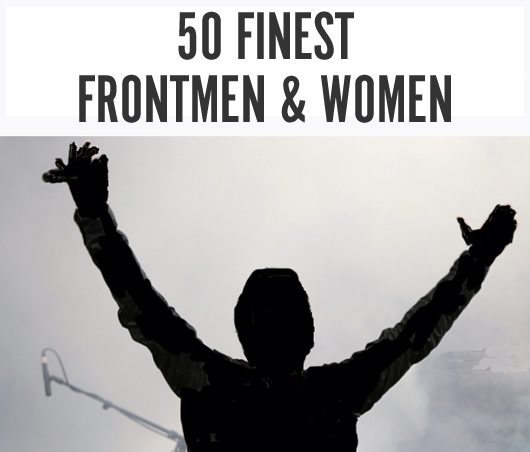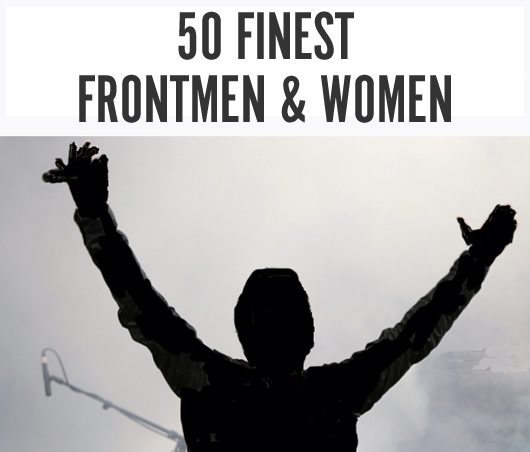 We thought we'd have some end of year fun with a list of the finest front men, and women, in rock history. As regular readers will know this is not the first list we've put together, and every one previously has caused a good deal of controversy. While there is always some subjectivity to these lists we have done our best to come up with a democratic top 50. We have trawled the internet and come up with our list, based on nearly two dozen other lists that have been compiled by radio stations, magazines, and other reputable sources.
As always we'd love to hear from you as to what you think about the list, who we may have missed and who you perhaps think shouldn't have made the list at all. We are dusting off our hard hats and flak jackets!
Here they are… with videos of the top 10
50. Lemmy
49. Anthony Kiedis
48. Henry Rollins
47. Ian Brown
46. Tom Petty
45. Nick Cave
44. Bruce Dickinson
43. Brian Johnson
42. Matt Bellamy
41. James Hetfield
40. Little Richard
39. Alice Cooper
38. Stevie Nicks
37. Tent Reznor
36. Dave Gahan
35. James Brown
34. Robert Smith
33. Lou Reed
32. Jon Bon Jovi
31. Jarvis Cocker
30. Janis Joplin
29. Michael Hutchence
28. Ian Curtis
27. Chris Connell
26. Thom Yorke
25. Marc Bolan
24. Joey Ramone
23. Bon Scott
22. Dave Grohl
21. Axl Rose
20. Debbie Harry
19. Eddie Vedder
18. David Bowie
17. David Lee Roth
16. Joe Strummer
15. Bruce Springsteen
14. Ozzy Osbourne
13. Jimi Hendrix
12. Liam Gallagher
11. Steven Tyler
10. Kurt Cobain

9. Iggy Pop

8. Morrissey

7. Roger Daltry

6. Jim Morrison

5. Bono

4. John Lydon

3. Robert Plant

2. Mick Jagger

1. Freddie Mercury